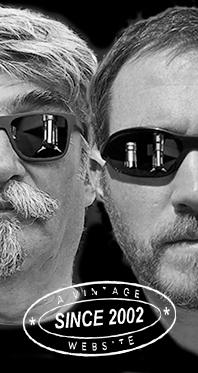 Home
Thousands of tastings,
all the music,
all the rambligs
and all the fun
(hopefully!)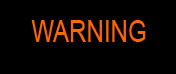 Whiskyfun.com
Guaranteed ad-free
copyright 2002-2022



More crazy malty travelling (peacefully)

Let's visit a few friendly countries, at least we won't even need any Covid pass.

Stalk & Barrel (60.2%, OB, Canada, cask #105, +/-2021)


This from the Still Waters Distillery in Concord, Ontario. I believe it's the first time I'm trying anything from those fine folks'. It is a single malt. Colour: light gold. Nose: rather singular, while that's rather a good thing. Starts a little butyric, perhaps, but I'm rather fond of this kind of leek purée to which someone well-intentioned would have added peanut butter and roasted malt. But at 60%, we won't take any further chances… (new policies at château WF). With water: the expected warm sawdust and vanilla custard, otherwise tons of brioches and croissants. How and why would we be against that? Mouth (neat): good, Stolle, butter, caraway, sweet curry paste, satay, mashed potatoes, vanilla cream, limoncello, praline and caramel creams… Attractive but then again, 60%+… With water: lemon bread and cake. The wood was well-controlled, it's an easy drop, attractive as I said, but we both know where the trap may lie… Finish: success, no excessive sawdust or tannicity, rather some sweet curry and lemon chutney. Comments: drink with pakora. I wouldn't recommend poutine. Seriously, it's a very lovely drop, I can't wait to try some slightly older ones.


SGP:641 - 84 points.



Did we just mention pakora? Off to India then…

Amrut 7 yo 2014/2021 'Brandy Finish' (60%, OB, India, LMDW, Conquête, cask #204, 150 bottles)


Brandy? That's a little short, is that Cognac? Armagnac? Armenian brandy? Indian brandy? Brandy de Jerez? Now the voltage is high, once more. Colour: gold. Nose: this is meta! Not brandy, not exactly malt whisky, but a drop ridden with dried fruits of all kinds, which we just love. Anyone would love this. Raisins, naturally, also rambutans, litchis, figs, jujubes, dates, gojis… I find this sublime, I'm even sure this drop is good for your health. Let's dig a little deeper… With water: whiffs of damp earth very early in a summer morning. When water does this, that's good news. Mouth (neat): wow, who made this? Mr Ashok? It's just perfect, with exactly a perfect combination with dried fruits and anything from a so-called 'menthol' cluster. Look, rather than list descriptors and being likely to bore you to death, I'll just mention 'old Laphroaig'. Exactly. No, no typo. With water: exceptional. All aforementioned dried fruits plus chartreuse and eucalyptus. Finish: perfect, a tad more tropical. Candied mangos? Excellent. Mint in the aftertaste. Comments: sometimes Amrut would just lift you up from your seat. 'Woo hoo', but what was the brandy?


SGP:651 - 90 points.



Since we're in Asia… (cognitive myopia striking again)…

Yoichi 'Discovery Non-Peated' (47%, OB, Japan, LMDW, 4812 bottles, 2021)


Some unpeated Yoichi, so in a way, Nikka's equivalent of 'Highland Caol Ila' a.k.a. 'Caol Ila Unpeated'. But no age and no vintage statements here; my friends, the world is going badly. Colour: light gold. Nose: marshmallows, candyfloss, custard, all-flower honey, banana foam, then sweeter blonde beers. I was about to mention IPA but I'm using that descriptor all the time, I'll try to find alternatives. Mouth: let's be frank, this is rather awesome, with a very lovely balance between the fresh fruits (bananas, apples, gooseberries, plums) and the mentholy/herbal elements that would, at times, whisper 'I'm Japanese!'. I'll even dare mention sake and bean curds, if not barley shochu. Finish: medium, perfectly well constructed, with green bananas, sesame cake, plus rather curiously, wee notes of absinth and lemon liqueur in the aftertaste. Comments: on the one hand, I'm finding the absence of any indications related to one of any whisky's key ingredients, which is time, a little hopeless. On the other hand, let's be honest, this composition is rather f**** brilliant.


SGP:661 – 88 points.



Off to Denmark… What's the logic, you ask? Well this one too was bottled at 47% vol. There, got you.

Stauning 'Smoke' (47%, OB, Denmark, rye, +/-2021)


You cannot not love a Distillery that would name some of its whiskies 'Kaos' or 'Bastard'. Now 'Smoke' is a little more civilised, I'm wondering why they haven't used 'b**** smoke' or even 'f**** smoke' instead. Colour: gold. Nose: mega-LOL. Sauna oils, burning rubber (dragster after a race), bicycle inner tube, teak oil, glues and greases, gun oil, brand new Harley dealership, new Tesla… I'm sure you're following me. Love this. Mouth: huge fun. Wondering if they haven't used smoked water, or if they haven't kind of barbecued some unsmoked rye whisky of theirs, or used any other unmentionable processes. Who cares, I'm a fan of this 'whisky' that got off the beaten tracks long ago. Salty rubber? Snuff? Chewing tobacco? All-purpose industrial grease? Finish: long. Chewing salted tyres. I know. Comments: what's the price of fun? How many b*** 'points'? The question is, would I buy a bottle? Certainly not, I would buy a 6-case and present my five best friends with a bottle. Each.


SGP:372 - 88 points.



Since we were having high concoctions, let's try a modern German whisky that may remind us of… Nina Hagen. Whom I've met a long time ago, mind you.

St. Kilian 2017/2021 (61.2%, OB, Germany, for Whisky Folks, ex-Garrison Bros. cask, cask #498, 86 bottles)


We've just had another cask, a very thick ex-oloroso that had been pretty overwhelming. Loved it but I mean, you had to use a pipette and three hours to drink your glass, serious. I'd wager this will be different… Colour: light gold. Nose: goodbye, I'm leaving with my glass, see you when it's empty. Seriously, we're wandering throughout a barley field ready for harvest, while listening to… wait, let's remain specific, Amon Düül II on the Walkman ™. Stunning breads, cakes, rolls and brioches, with just a tiny banana and a little chalk. Now, 61.2%... Amon Düül or not, water is needed. With water: clean breads, bananas, scones, also wee fermentary notes, wort, beers… Mouth (neat): rather exceptional. Bananas and marzipan first, then a little varnish and a little kirschwasser, amaretti, bitter almonds, apricot spirit (watch prussic acid)… what's sure is that you have to enjoy almondy tastes as much as your truly does. With water: and there, it's a wrap. A few funky/varnishy tones. Finish: rather long, a tad disordered but that's youth. Orange squash and a few curry-like spices from the oak. Honey sauce. Some roasted almonds, rubber and popcorn in the aftertaste, isn't that the Garrison Bros. winking at us? Comments: a joyful mess at times, but the fun is huge and it loves talking to the Stauning. Very insane whiskies, both.


SGP:572 - 89 points.