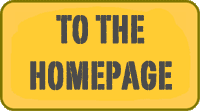 ---
| | |
| --- | --- |
| Leave feedback | |
Copyright Serge Valentin 2003-2004
2005 Whiskyfun Music Award Winners
Yes folks – it's that time of year when all original thought is put to bed for a fortnight or more at global media organisations around the world – and Whiskyfun is no exception. So here, compiled by Nick Morgan, Kate the Photographer, and Serge, with telepathic help from Dave "somewhere on the South Coast" Broom, are our 2005 awards ….
Nick's Gig of the Year
Not for the first time competition for this most coveted of awards was fierce, with Planxty, the Kings of Leon (who proved that there was life after Coldplay) Booker T and the MGs, Richard Thompson (twice), Alabama 3 and John Hiatt and the North Mississippi Allstars all vying for top spot. But at the end of the day it was West Bromwich's own Robert Plant and his fantastic new band Strange Sensation who scooped the award for their outstanding gig at the Forum. Turn on the hyperbolator Serge! For their great new material and insightful interpretations of old tunes, for Plant's lavishly laid back good humour and remarkably fresh voice, the band's marvellous musicianship, and for their…err…dervish like dancing. And Serge, I see they are touring in your lovely France in March next year, so get your tickets now!
| | | |
| --- | --- | --- |
| | | Serge's "I know I'm very Late but I'm Trying Hard to Keep up with Rock and Roll Award" |
Shock news Whiskyfun readers – its joint winners the White Stripes and the Kills. I guess once a particular sound sneaks into your ears when you're, say twelve years old, you never really forget it. At home, it was both Jimmy Smith's Hammond B3 my father used to play all day long on his high-end hi-fi set and Cream's saturated guitars I used to play on my very own, crappy but indefatigable quadraphonic Dual – and I think the White Stripes and the Kills just sound the same (as Cream, not as Jimmy Smith). Good news, I bought an old Dual at a flea market perhaps it was mine - and I guess I'll find the White Stripes and the Kills on vinyl somewhere on the Web, so it's going to be revised nostalgia soon at home…
Nick's Fractious Family Feuding Lifetime Achievement Award
I was frankly disgusted by the audacious attempt by Willy Mason and brother Sam to take this award from its rightful owners with their on-stage brawling earlier in the year. But this was just amateur hour when it comes to the fabulous and fractious feuding Beach Boys, or should I say Mike Love (a previous Whiskyfun award winner) and Brian Wilson. Yes – they're at it again – and this time Mike is suing Brian for countless millions and zillions of dollars over the 2004 release of Wilson's hugely hyped Smile. Why some Golden Age of Rock naives continue to herald Brian as the Hero and Mike as the Villain just escapes me. They're both as bad as each other, behaving like self-obsessed California Girls slogging it out with their handbags. Why can't they get into their Daddy's T-bird, cruise through the hamburger stand, and just drive, drive away?

Serge's "You can't Always Fail at Trying Hard to Keep up with Rock and Roll Award"
With plaudits, to Finian McKean. Maybe it's indefensible nostalgia again but this guy from Brooklyn sounds like Syd Barrett meets Led Zeppelin and I'd bet he is going to pull huge, well-deserved success very soon.
Nick's Album of the Year
I'm sure I'm not the only person to think that ultimately Ry Cooder's Cuban adventures led him up something of a dead end. But finding world music literally on his Los Angeles doorstep, combined with the strongest narrative thread I've heard on a record for years, has produced a simply sensational album of depth, diversity and drama in Chavez Ravine. I will say no more, but if you have an interest in Ry Cooder, in baseball, in public housing, conspiracy theories, cool-cats or American politics, then you should go out and buy it. Please !
Nick's Da Bling Special Award for the Most Bejewelled Performer
Well this one is as obvious as you can imagine. We went to see Snoop Dogg, remember? 'Nuff said?
Serge's Arty but Smarty Global Music Award
NYC keyboardist Uri Caine for his album 'Shelf-Life' (Winter & Winter) because I didn't like John Zorn's 2005 works too much. Yes, that's weird reasoning but Uri Caine IS a genius…
Nick's Re-released Album of the Year
Like last year another triumph from Mike Vernon and his pioneering blues label Blue Horizon: this year it's the incomparable Duster Bennett, The Complete Blue Horizon Sessions. Duster was a sort of one man blues band (although you'll find a Who's Who of British Blues playing here), a one time Bluesbreaker, and writer of 'Jumping at shadows', one of a handful of truly great British Blues tunes. He died in a car crash in 1976 and was quickly forgotten, but deserves to be remembered. Here's your chance.
Nick's Worst Venue of the Year
Although I was deeply impressed by the venues we visited in Vancouver earlier this year (particularly the Commodore Ballroom where we saw the North Mississippi Allstars), I have to say we love our seedy London clubs and crumbling old cinemas and theatres, like the Bush and the Pickle Factory and the capacious Brixton Academy.

Serge's Pretty Catchy Easy Pop Music Award
Goes to Azure Ray member Maria Taylor for her album '11:11' (Saddle Creek) simply because it's pretty charming and beautifully composed and sung.
After all – if they weren't rock venues they would probably have been knocked down by now – and at the end of the day do pools of spilt beer and third-rate lavatory facilities really matter? But none of that is any excuse for the shocking attempt to revitalise Alexandra Palace as a rock venue – guys it's simply appalling. Difficult to get to, crappy parking (it'll take you hours to get out), inept admission management, expensive tickets (which I wasn't supposed to know) queues for lavatories as long as (thinking about it, longer than) your arm, an appalling auditorium with no chance of a decent view of the stage for anyone other than those right at the front, and truly awful sound. Get the picture? Bands should be ashamed to play there. Don't go.
Nick's Best Bang for your Bucks Special Category Award
Can you put a value on music? Well, apparently you can, or at least that's what the accountants in the Whiskyfun expenses department think, who have asked me to do some sort of cost benefit analysis on the gigs we saw over the past year. Actually I think they want to have all the music made in one place, and sound just the same (no reviews needed then) simply to cut costs. Philistines! I suppose I could nominate the North Mississippi Allstars for their hours of entertainment in Vancouver, Fairport Convention for even more hours of theirs at Cropredy, or Elvis Costello or Mose Allison for selections from their endless songbooks in London. But at the end of the day accountants this one has to go to Michael Marra – more wit, pathos, pain and pleasure than you could ever calculate in a single quids …
Serge's Classically Classic Classical Recording Award (The Nelson Trophy)
With valour, to the BBC's Radio 3 for having made all nine of Beethoven's symphonies available for free download over the Internet (which has infuriated all leading classical record companies, by the way). It was the BBC Philharmonic conducted by Gianandrea Noseda and the recordings were excellent (yes Serge, and I understand we have also now made Beathoven an honorary Brit, so it's the British Beathoven Broadcasting Company – how rock and roll is that?)
Kate's 'Eat My Words' Award
Is presented with much distinction to I am Kloot, for their Astoria gig. A brief flirtation with spelaeology paid off handsomely for the diminutive Photographer at a number of 2005 Whiskyfun gigs...But fear of yet another clammy and malodorous tunnelling expedition into a Glastonbury-like mosh pit for 'that shot' was unfounded in the case of this fine new band most deserving of their genteel young audience. More, more, more of this unexpected Mancunian treat in 2006!
Nick's Favourite Promoter of the Year
Our trips to the 100 Club have been courtesy of the efforts of Jim Driver, who runs Club Bang Bang. So this is a special award for Jim who has put together some great acts, in a nice venue, where they serve good beer, with reasonable ticket prices, which seems to attract a nice crowd of thoroughly weird folk. So thanks Jim, keep up the good work. And any Whiskyfun rock and rollers out there visiting London, be sure to look them up and see who's playing.
Nick's Bass-player of the Year
It's unusual for Whiskyfun to give an award to an individual band member for outstanding playing, but this year 'veteran' Norman Watt-Roy, bass player to the stars, and in particular The Blockheads, Wilko Johnson and Nick Cave sans Bad Seeds, demanded recognition of the highest order. And no mean feat as he was competing with the North Mississippi Allstars heavyweight Chris Chew, and string-bass veteran Danny Thompson. But Norman's deeply percussive and rhythmical bass playing really belongs to another world – though certainly not the Dickensian one that his appearance would suggest. Hence the award Norman.
Serge's Neither Smooth nor Nu-jazz Award
Goes to Joey DeFrancesco and Jimmy Smith's new album 'Legacy' (Concord). Why? See the "I know I'm very late but I'm trying hard to keep up rock and roll Award". Jimmy Smith passed away in 2005, peace to his beautiful soul.
Nick's Craziest People we Met at Gigs this Year Trophy
I have to observe that we didn't like all the people we met this year. We didn't like Farting Frank (need I say more?) at Steve Harley, we certainly didn't like the Big Bastard (who as Serge rightly observes, seems to stalk us all), or the Pushers and Shovers at Alexandra Palace.
But them aside it's all happy memories. The Pork Pie Club and Tankard Man at Cropredy, the very friendly bar staff at the 100 Club, City banker Sir Henry Ponsonby Smythe (Barbour jacket, brogues and all) a permanent fixture at any Wilko gig, and of course the drunken lady who marvellously took the stage and danced with the hugely entertaining Bobby Rush at the Barbican. But this year's prestigious trophy goes to the wonderful Joseph and his dad Michael, who we met in Brixton at the Bob Dylan gig. Guys, I couldn't have made you up. Happy and safe travels with the Bobster, wherever you are.
Kate's 'Bah Humbug Mardy Artiste' Award
Several others tried hard, including Aimee Mann and Steve Harley, but the outright winner was Bob Dylan at the Brixton Academy. Well-acquainted with the pleasureless experience of being body-searched with the aid of cocoa butter a la U.S. Immigration border post, the Photographer took a dim view of being stripped of her apparatus at the Academy at the request of the artiste. Our 'Craziest People' award winners were quick to point out where I could have stowed it...but hooray for camera phones!
Nick's Gigs that we Didn't Quite Manage to Review on Whiskyfun
Planning doesn't always work out as it should, what with jobs and all. So we had tickets for – but missed – Southside Johnnie, Bonnie Bramlett and the great Sonny Landreth. We saw the Blockheads again at Ronnie Scott's to check out the mighty Norman Watt-Roy and he bloody well passed out half way through the set – mind you after two months or more on the road with Wilko Johnson, and John Otway, and the Hamsters it's hardly surprising (good to see he was back on top form at the 100 Club gig with Wreckless Eric a few weeks later).
Strangely it was at this gig that we came across Whiskyfun's reviewer Nick Morgan, with that stupid beard, shrouded in Ronnie Scott red light and Marlborough Red smoke, typing his review into a little keyboard thing as the band played. Now how spooky is that? And if you don't believe me – here's a photograph from the other Nick's trusty new Nokia …
Nick's Performer You Would Most Like Your Daughter to Bring Home Award
Well I can't help thinking I'd quite enjoy a cup of tea and a slice of Battenberg with that energetic jester and cheeky chappie of the London Grime scene Dizzee Rascal. And if he'd lay off the JD then Willy Mason would be fun too. And we liked the table manners of those nice boys from the North Mississippi Allstars. But although it was a Serge reviewed gig, with my hand on my heart, I would have to say that Sunday lunch with Iggy Pop would be as good as it gets.
Nick's The Gig that was So Bad that I Couldn't Be Arsed to Review It Award
How bad? Where do I start? Even with my vituperative wit I was struggling to get the expletives out that would fully do this Shepherds Bush Empire gig (December 9th 2005) justice. We only went to hear That Single, which was the last song of the set.
Before that we got the other half-decent Cockney Rebel stuff mixed in with what can only be described as embarrassingly painful songs (maudlin, cliché ridden, middle of the road, middle-aged trash) from Steve Harley's new album, Quality of Mercy. The audience talked, the band looked uncomfortable, Farting Frank (a real Cockney Rebel cockney geezer if ever there was one) fucking farted. And what we also got were endless meandering showbiz reminiscences (which sounded more and more like Max Bygraves on some late night TV chat show that no-one would watch), most of which were about what a wonderful bloke our Steve was. Conceit, arrogance? More than CS&N's Graham Nash. Now who'd have thunk that was possible?
Nick's Performer You Would Never Want Your Daughter to be Seen Out With Award
Last Year's Award winning clean-up outfit, the Bad Seeds – who she took us to see at the Alexandra Palace, in so far as it was possible to see. But I could tell that those nasty old men of rock and roll were working their magic on her. Take the award you Bad Seeds, and get ye back to Satan!
Kate's 'Lovely But Impossible Mover' Award
Goes to the award winning Norman Watt-Roy (Blockheads at Ronnie Scott's, and with) joint winner Wilko (100 Club and Half Moon). Those performers who can tolerate flash, presumably due to decades of 'medication' were a dream for the Photographer. But she appreciates that blinding lights are irritating and can bring on fits and worse. These two star for displaying the least understanding of the phrase 'For ****'* sake, keep still!!'

Nick's Non-plus Ultra Award
To John Hiatt, for his new album Master of Disaster, for new songs like 'Thunderbird', for his exceptional show with the North Mississippi Allstars at the Bush, and for his electrifying performance of 'Ain't never going back', which was the blown away moment of the year – quite visibly for everyone in the audience. Thanks John.And most finally …
Nick's Emeritus Award for the Band Most Mentioned in these Awards Without Winning One
North Mississippi Allstars. Do the math. Buy their new album (Electric Blue Watermelon). See them if you can.
---
Check the
index
of all entries;
Whisky
Music
Nick's Concert Reviews
Check the Index
Whisky
Music
Nick's Concert Reviews
---