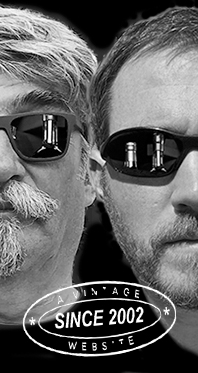 Home
Thousands of tastings,
all the music,
all the rambligs
and all the fun
(hopefully!)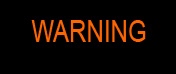 Whiskyfun.com
Guaranteed ad-free
copyright 2002-2013



April 22, 2013

---

A bag of blends from all around the world

Some fun to be had, maybe, and maybe some disasters to encounter. You never know with this category.

Breizh (42%, OB, Warenghem, France, blend, +/-2013)

A blend of 50% malt and 50% (obviously) grain, distilled in Brittany. Not too sure this isn't actually a single blend (both grain and malt distilled at the same distillery). Colour: straw. Nose: very close to the cereals, so very cereally (yeah right), with a lot of porridge, baker's yeast, fresh bread, muesli… Then more banana skin and fresh butter, plus a pleasant spiciness (a little curry, cinnamon). Exactly the opposite of a Scotch blend, with much less caramel/ toasted stuff, honey and such. Mouth: rich and natural, with an oak that's more obvious but also a spirit that stands it. Grains again, muesli, then more oranges and a little cardamom. Gets then grassier. Finish: medium, grassy and grainy, all that in a good way. Maybe a notch too dusty at he end of the end. Comments: maybe it lacks a little more roundness but it's a very fine blend. Almost 80/100 in my book. Well done Warenghem!

SGP:341 - 79 points.

Kinnickinnic Whiskey (43%, OB, Great Lakes Distillery, USA, +/-2013)

It's an Indian name that means 'what's blendable'. I already tried it and have been positively surprised. Colour: gold. Nose: there are common roots with the French, both start on cereals, but this one becomes much more fragrant, more in your face, with a feeling of orange liqueur, ginger and rye. Not unlike a mixture of bourbon and orange liqueur. I must say this works, and I really enjoy these notes of wormwood or absinth that never stop becoming bigger after a few seconds. Very unusual and fun nose. Mouth: another story now, the unlikeliness can be a little appalling at times. Bags of rose and violet sweets, orange liqueurs again, Turkish delights, crème de menthe and then these notes of rye again. Very strange stuff but again, it's fun. Finish: long, spicier. Pepper and saffron. Comments: the very unusual style was a bigger hit the first time I tried it but indeed, all that may become tiring quite quickly. Worth the try, in any case.

SGP:720 - 72 points.

The New Zealand Whisky Collection 10 yo 'Doublewood' (40%, OB, Dunedin, New Zealand, +/-2013)

'Aged In American-Oak barrels for 6 years and then finished for 4 more in French-Oak North Island Wine Barrels'. This one contains 70% malt. Colour: orangey gold. Nose: surprisingly appealing. A very rich, extractive nose that's not far from a good rum's, with big notes of sugar cane, candy sugar, orange liqueur yet again, gingerbread and rich honeydew (fir). A lot of raisins too, as well as touches of cedar wood. I like this nose. Mouth: maybe a notch too extractive and even bitterish now, with something grapey as well, but otherwise balance is achieved. Raspberry liqueur and jam, cranberries, bitter oranges, cardamom and then a littler ginger and pepper, maybe from the French oak. Who knows! Finish: rather long, sweet and spicy. Strawberries with pepper? Notes of stout in the aftertaste. Comments: frankly, a great surprise. The high malt content shows. Very well done the Kiwis! It's got something of Charbay's famous LAWS cask.

SGP:641 - 82 points.

Pike Creek 10 yo (40%, OB, blend, Canada, +/-2013)

This baby by Corby distillers. It's matured in bourbon barrels and finished in Port wood. Colour: salmony. Nose: it's a lighter and fresher whisky than all the other ones and the Port's red berries are detectable very early, I'm not 100% sure the spirit was ready for that. Cassis and their leaves or better yet, buds, a little vanilla, a little green tea and a few marshmallows. Very harmless but I enjoy the freshness. Mouth: not bad at all, there's more body now, with more straight oak, green tea and blackcurrant leaves again (the tea made thereof), then a feeling of peppered corn syrup, which is a little less enjoyable. Becomes quite sugary too. Finish: medium length, I'm not a fan of the sugary side that becomes a little cloying. Cranberry juice. Green peppercorn in the aftertaste, green tannins. Also a feeling of both rye and cologne. Comments: certainly very fine whisky but it's simply not my preferred style, at all. Way too cask driven for me but it's technically flawless.

SGP:641 - 75 points.

Grand Royal 'Special Reserve' (43%, OB, world ?, +/-2013)

A strange multinational mixture 'skilfully crafted by our Scottish master blender from a combination of 16 Scotch malts, Scotch and Myanmar grain whiskies' according to the owners' website. The owners are International Beverages Trading Co.LTD. Colour: pale gold. Nose: nope. Weak and burnt, too toasted, rather dusty at first nosing, although things really improve after a few minutes. Bags of overripe apples and quite some caramel. Peanut butter. Mouth: not the worst whisky ever but we're more or less in the same territories as the 'premium' Indian blends, if you see what I mean. Touches of molasses, cake, cider, marshmallows. Thin mouth feel. Finish: little but it's clean. Always overripe apples and caramel. Comments: not disgusting but it's the kind of blend you'll only sip when travelling to Burma and when 'there's no Scotch around'.

SGP:320 - 50 points.