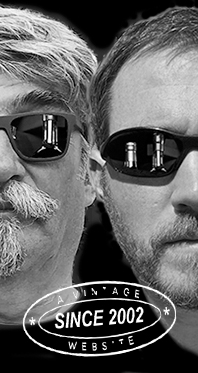 Home
Thousands of tastings,
all the music,
all the rambligs
and all the fun
(hopefully!)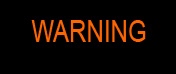 Whiskyfun.com
Guaranteed ad-free
copyright 2002-2013



November 18, 2013

---

Some Kilchoman casks are now becoming a little older, which allows us to do our very first short... drum roll... verticale! Hurray! Now, three of these babies out of four are still very young and of similar age.

Not too sure about what happened to this 'distillery door' that we had signed during the inauguration ceremony in 2004. >>>

Kilchoman 'Machir Bay 2013' (46, OB)

Not too sure this one is younger than the 'Inaugural 100% Islay', but as the strength is lower, let's have it first. Colour: white wine. Nose: sea air and brine. That's pretty all, but that's already much. No, wait, maybe also a little antiseptic as well as apple compote? It's all simple, crisp and very fresh. Mouth: good arrival on salt and something such as smoked pineapples, then more sweet apples, honey and custard. It's a pretty narrow and simple peater but everything's well set up. Maybe a notch too rounded, in a way, more sharpness may be expected from a very young peater. Finish: of medium length, maybe a little sweet again, but with more bitter chocolate and something slightly metallic in the aftertaste. Comments: very good, all Kilchomans are very good, I think. It's just this sweetness that puts it a good notch below most others.

SGP:537 - 81 points.

Kilchoman 3 yo 'Inaugural 100% Islay' (50%, OB, 2011)

That we've already tasted the second release - so before the first - goes to show how lousy this little website is. Colour: white wine. Nose: I like this so much better than the 'Machir'! Its not that it's really more complex, but it's got a very different kind of brine and smoke that really hint at mezcal. Nope I'm not making this up. With water: like this a lot. Brine (ex-gherkin tin can ;-)) and lamp oil. Mouth (neat): I really like this a lot. It's a perfect young peater, there are no odd notes, sure it's narrow but this feeling of smoky cherries and pears is adorable. You just have to like cherries and smoke. I guess everyone likes pears! Smoky maraschino. With water: crystal clean pear and lemon and smoke juice with some salt. Some metal too (iron, copper coins). Finish: same for a moderately long time. Peppery aftertaste. Comments: it seems that I liked the Inaugural release better than the 2nd. And why not!? Excellent young Kilchoman.

SGP:457 - 86 points.

Kilchoman 2007/2010 (62.2%, OB for Feis Ile 2010, bourbon, cask #11307, 258 bottles)

Colour: white wine. Nose: antiseptic and that's all, but I'm sure it's the very high strength that causes that. A little charcoal smoke too, maybe. Chlorine? Bleach? With water: pure liquid smoke now. Water didn't work too well, it's kind of locked. Mouth (neat): a little hard at such high strength, there's a kind of soapiness that doesn't work too well in my opinion. Also almonds, an adjacent flavour. With water: that worked. Bags of lemons and grapefruits, a typical development that many young peaters can showcase. And then it becomes drier again, very ashy and smoky. The water's effect has been short. Finish: long, very peaty, dry and ashy. Comments: a sharp, ultra-peaty one. This one's hard to control - and of course to tame.

SGP:368 - 83 points.

Kilchoman 2006/2013 (59.2%, OB for World of Whisky, sherry, cask #372/2006)

Wow, this one's old! It was bottled for Switzerland (not travel retail, not the same company). Colour: gold. Nose: there may be some kind of aroma-blocking happening but one can feel that this is top-notch tobacco-ish, walnutty, dry-sherried peater. There are also some wonderful medicinal tones. Tincture of iodine? With water: h-u-r-r-a-y! Old toolbox, musty cellar, soy sauce and fresh putty. What's not to like? Mouth (neat): I find this excellent, it's one of these rare young peated whiskies where the added sherry has created a kind of third flavour dimension, around Italian liqueurs. Maraschino, amaretto and such. Smoked almonds and small cherries everywhere. A little ginger too. With water: perfect, this could be much older. Smoky Seville oranges and citrons plus a few shelled walnuts. Finish: long, full, zesty, smoky... The sherry really complements the spirit and never dominates. I also found one anchovy in the aftertaste ;-). Comments: I have to say this is not a surprise. An excellent young ueberpeater in a good sherry cask can quickly become fantastic, as has been seen at, say Port Charlotte (right, Bruichladdich). But that can also fail miserably, which isn't the case at all here. Great, great stuff!

SGP:357 - 89 points.