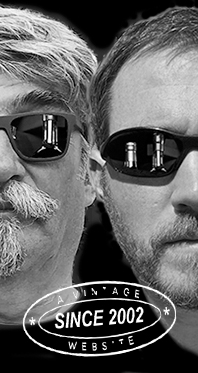 Home
Thousands of tastings,
all the music,
all the rambligs
and all the fun
(hopefully!)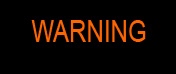 Whiskyfun.com
Guaranteed ad-free
copyright 2002-2013



December 30, 2013

---

A little bag of excellent blended malts
(most peated)

Formerly known as vatted malts, or pure malts, which could also be single malts. Confusing? Well, blended malt's a little confusing as well... Let's only hope these whiskies won't be. Confusing, that is.

Auchnagie (46%, The Lost Distillery Company, blended malt, 2013) 'A present day interpretation' of the long gone Auchnagie malt whisky (distillery was closed in 1911). I'm sorry but I'm not able to refute any of that as I've never tasted Auchnagie. Have you? Colour: straw. Nose: what's striking is the 'old' style indeed, this baby's not unlike some long forgotten grains and apples in an old cellar, near an old coal pile and quite some rusty old tools. Behind all that, some fudge, ale and caramel. Nice nose. Mouth: well made, this is citrusy at first sips, becoming then rather fatter but there's always this zesty side. A little vanilla to coat all this, a few salty touches, rocks and gravel, a very mild peatiness and a few mirabelle plums. Very well composed, I have to say. Finish: good length, on vanilla, zesty fruits and a little clay. Comments: whether this tastes like Auchnagie, I couldn't tell you, but indeed the style is 'old', partly because of the mild peatiness. A very smart blend, I think.

SGP:553 - 86 points.

Gerston (46%, The Lost Distillery Company, blended malt, 2013)

What's cool is that the company have put a lot of data about the old distilleries on their website. That's good content. Colour: gold. Nose: this one is peatier, smokier and tarrier, and I can well imagine some old malts being similar to this. A lot of soot, coal smoke, fumes... It's all quite dry and noses as fat as pitch. How did they do that? Also cider apples, old leather, Barbour grease... Mouth: oh this is clever... Frankly, I used to think this venture was very fishy, but now that I'm trying the malts, all I could add is 'well done'. Perfect acridness, dry nuts, antiseptic, liquorice sticks, cough medicine, lime, green tea, ashes... Finish: very long, ashy and on full 'green' peat smoke. When acridness's an asset... Comments: a huge surprise again. What strikes me even more is that it does taste like a single malt, in a way, and not at all like a wishy-washy blend. Impressed.

SGP:466 - 89 points.

Stratheden 'Vintage' (46%, The Lost Distillery Company, blended malt, 2013)

The 'vintages' don't bear any vintages, they are older versions of each blend. Colour: pale gold. Nose: it's a bit lighter again, rather on walnuts, apples, orange peel and kumquats. I also find some hay and then more apples, tobacco, tree bark, hazelnuts... I really enjoy this freshness. A few raisins as well but the whole isn't exactly raisiny. Mouth: nah, there, another one that's excellent. There's quite some smoke again, a saltiness, iodine, apple peelings, lemons and citrons, then a little more brine, some wax, a drop a limoncello and bags of apple peeling. I have to say this doesn't taste very old, but it's pretty perfect. Finish: long, a little more medicinal and certainly smokier and more peppery. I some way, a mix of old Highland Park and Talisker... Comments: it seems that they all got me. They're all big whiskies and it really seems that the stories were not just... stories. Congrats.

SGP:364 - 88 points.

3D (56.4%, Caskstrength.net, blended malt, 504 bottles, 2013)

A funny one by and for whisky bloggers and writers Neil and Joel. It's a vatting of Dailuaine, Dalwhinnie and Dufftown, so probably a rather fat spirit. Let's see... Colour: straw. Nose: its a relatively fat spirit indeed, with some paraffin and lamp oil at very first sniffs, then more green fruits, greengages, gooseberries, then citrons... The whole is rather zestier, fresher and more 'nervous' that the components would have suggested. IMHO. With water: it really became mineral, on chalk, limestone... A Sancerre? Mouth (neat): starts very oily and a notch medicinal, with a feeling of cough medicine beside clay and chalk, then rather tangerines and grapefruits. Lemon tart, perhaps. With water: very good, both oily and quite fat and zesty and citrusy. Lemon tart indeed! Finish: long, on the same notes plus cider apples. Comments: I have to confess I'd have never quoted Dailuaine, Dalwhinnie or Dufftown, had I tried this baby blind. Loved the fat zesty citrus!

SGP:551 - 86 points.

The Peat Monster 'Tenth Anniversary' (48.9%, Compass Box, blended malt, 2013)

These have always been to my liking, although I don't think I've tried all batches. Colour: white wine. Nose: when a crystal-clean Islayer meets mezcal blanco and white Caroni, or something like that. Very phenolic, smoky of course, tarry, briny and ashy. Behind all that, kippers and smoked salmon plus tiny-wee waxy touches that scream 'Clynelish!' Mouth: very salty, kippery, lemony, briny, ashy... In short, very, very coastal. There's some vanilla and acacia honey to make it a little rounder but in all seriousness, it's well a peat monster. Drops of cough medicine. Finish: long, very salty. Extreme manzanilla plus smoke and tar liqueur. Only the aftertaste is a wee tad sweeter and mellower (lemon drops). Comments: this was expected. Another excellent composition by Compass Box.

SGP:457 - 87 points.

Big Peat 'Christmas Edition 2013' (54.9%, Douglas Laing)

As usual, this baby contains Bowmore, Caol Ila, Ardbeg and Port Ellen. Christmas? I know, I'm late... Colour: white wine. Nose: there must be quite a few young casks in the vatting - yup, obviously not the Port Ellen - because there's a lot of smoked porridge, smoked water, even dairy cream... Sour smokes, I'd say. A lot, really a lot of brine too. Can you smoke pickled gherkins? With water: raw tarry peat, fisherman's ropes, pitch. Mouth (neat): ultra-young! Raw peat, wheelbarrows of pears (sign of youth) and a blend of apple juice and liquid tar. Quite extreme. With water: smoked seawater, cold lapsang souchong tea... Finish: long, very tarry. Tar liqueur, that's it. Comments: I know heavy peaters can be great at a very young age, and this is another fine example, but a little more polishing would have been welcome. Now, it does what it says on the tin, doesn't it.

SGP:448 - 83 points.

Okay, there's room for one more... Only one!

Berry's Islay Reserve 16 yo (57.6%, Berry Bros & Rudd for Switzerland, +/-2013)

Said to be a vatting of Ardbeg, Laphroaig and Bowmore, but shhh... Colour: straw. Nose: there's this feeling of mezcal that I like so much in some Islayers (which is related to the feeling of Islay that I like so much in some mezcals, err...) It's a more austere composition, less wham-bam, more elegant and more medicinal at the same time. Sea breeze, tincture of iodine, roots, beach sand... With water: typical raw wool, old kelp, plasticine and old mint liqueur. Smoked. Mouth (neat): woosh! An ultra-lemony combo this time, with huge citrus, peat smoke and brine. High impact! With water: the lemons and grapefruits come out even more, but the smoke and salt remain firmly there. Very kippery. Finish: long, salty, smoky and less citrusy than before. Comments: I'd bet all distilleries were taken in equal parts. Works very well, it's all very Islay.

SGP:457 - 89 points.

Wait, maybe we could have another one, such as a vatting of older Islayers? This baby WILL be the last one today.

Robust Smoky Embers 21 yo (46%, Cadenhead, Creations, blended malt, 2013)

A vatting of Ardbeg, Bowmore and Caol Ila this time, that's been further married in wood prior to bottling. Colour: pale straw. Nose: indeed, further ageing brought tinier, more complex flavours that weren't to be found in most others. We're talking putty, oil paint, diesel oil, tarmac, cigar ashes, beach bonfire, damp cardboard and various seashells. Oysters? All that isn't really big, rather delicate and slightly humussy/leafy after ten minutes. Mouth: it's a bit like if Caol Ila had the upper hand in the arrival, which is a little bizarre unless the vatting included 2/3 CI or more. So ashes and seawater plus almonds and marzipan, I'd say. And the obligatory kippers. It's all relatively light and clean. And good, of course. Not relatively good, frankly good! Finish: of medium length considering this baby's a full peater, with a little more lemon and always this ashy smoke that's very Coal Ila. Were's Ardbeg? I'm not saying I'm complaining, mind you... And I love these touches of green olives in the aftertaste. Comments: relatively easy, goes down well, great coastality (?!) and perfect freshness. What does the people want?

SGP:456 - 86 points.