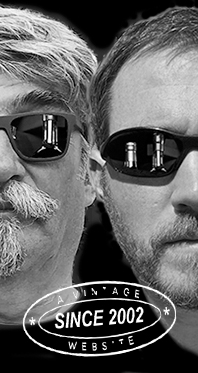 Home
Thousands of tastings,
all the music,
all the rambligs
and all the fun
(hopefully!)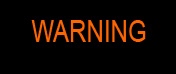 Whiskyfun.com
Guaranteed ad-free
copyright 2002-2013



November 26, 2013

---

A lousy attempt at bashing a bunch of young Ledaig

There are plenty of young Ledaigs around and I have to admit I've been procrastinating with them, for no specific reasons other than their, well, arr, err, their young age. Probably a mistake, let's down them!

Ledaig 'Mull-a-Mhoine' (56%, Robert Butler Selection, +/-2012)

This one's quite elliptic, there's a website but it doesn't say much. Probably young. Colour: white wine. Nose: new make, slightly rounded off. Raw peat smoke, grains and natural wool. Very narrow and pretty vodka-ish - but then it's one of the best vodkas ever. Reminds me of the young strong ones by Signatory that they had a good ten years ago. I don't think the idea is to add water. Mouth: sweet peat, lemon, icing sugar, ashes and basta. Good body. Full impact young peat, boringly pleasant. Finish: long, smoky, lemony, ashy and now with more brine. Comments: you know the story, young peaters can be very good because the smoke will mask any flaws that would be related to excessive youth. This is a good example, and I'm sorry to say that I enjoyed it quite a lot. Peatier than other Ledaigs.

SGP:447 - 85 points.

Ledaig 2005/2013 (55.2%, Whisky-Fässle, bourbon hogshead)

Colour: white wine. Nose: rather more delicate than the Butler, with less raw peat and rather more vanilla, plums and fresh butter. Easier and gentler, as well as probably more complex. Okay, subtle. Mouth: same. Easy, sweet, with more pears beside the lemons and tangerines, a roaring sweet peat and a astounding cleanliness, especially when we remember the dirty-ish Ledaigs that were made after the glorious early seventies and the clean and zesty late 1990s. Finish: very long, I especially enjoy this feeling of peated pears. It's only moderately briny this time, although I do get anchovies in the aftertaste. Sweet little fish! Comments: how I hate to find such ultra-young whiskies excellent ;-)...

SGP:537 - 87 points.

Ledaig 7 yo 2005/2013 (62.2%, A.D. Rattray, bourbon hogshead, cask #900209, 301 bottles) Potential rocket fuel this time! It seems that the angels turned this baby down. Colour: white wine. Nose: too strong, not much comes through this time. A vague buttery peat, it seems... So, with water: we're on Islay! Hold on... Also the touches of engine oil work well. It's greasier and more petroly than the Fässle. Mouth (neat): oily, big yet not overpowering, and much similar to the Fässle this time. Very zesty. With water: exactly the Fässle. Maybe just a quarter of one single lemon is missing. Finish: very long, zesty, briny, peaty. Rather salted cider apples in the aftertaste. Comments: on par with the other 2005. It's depressing me that I'm finding these very young babies so much to my liking.

SGP:437 - 87 points.

Ledaig 1997/2013 (46%, Gordon & MacPhail Reserve for La Maison du Whisky, refill sherry hogshead, cask #461)

Around sixteen years, that's old! Colour: gold. Nose: this one's completely different, less peaty/smoky, starting more on straight salted anchovies on a butter tartine (or that could be sardines), while it would rather develop on almonds and walnuts. Also something 'textile', such as an old fisherman's old sweater (forgotten on an old boat). Ahem. Mouth: once again, a moderate smokiness but a lot of salt and brine and seashells and salted caramel. Also reminds of some seaweed butter such as the ones the good house of Monsieur Bordier make. Excuse me if that's a little too French ;-). Finish: quite long, always very salty. Some grapefruits too in the aftertaste. Comments: I have to say this baby reminds me of some pre-1974 Caol Ilas by the very same and very excellent bottler, minus the petroly/tarry notes. Excellently drinkable.

SGP:347 - 88 points.

Tobermory/Ledaig 15 yo 1997/2012 (51,1%, Liquid Sun, refill hogshead, 265 bottles)

It's good that someone reminds us that Ledaig is distilled at Tobermory, but it's also true that some old Ledaigs (1970s) could be labelled as 'Tobermory'. Imagine the surprise when uncorking a new bottle... Colour: white wine. Nose: probably the most austere of them all, and the most mineral. Chalk and clay, fabric, a little seaweed, apple peelings... I wouldn't say there's a lot going on but water may help. With water: not quite, it's the same. Mouth (neat): it's so amazing that this was so austere on the nose, and so sweet and fruity on your palate. Lemon pie first, then some kinds of smoked jellybeans, while the peatiness never stops growing. The brine, and litres of it, is making a late arrival. With water: sweet and citrusy, with, hidden in the background, some blood oranges. This is very nice. Finish: fairly long, sweet, with a lingering peatiness that goes towards lapsang souchong. Comments: a very strange one, almost no nose and a wonderfully punchy palate. Muhammad Ali?

SGP:537 (palate) - 85 points.

Ledaig 11 yo 2001/2012 (58.6%, The Stillman's, bourbon hogshead, 335 bottles)

Oops, forgot this younger one but after all, this is no real verticale, is it. Colour: white wine. Nose: same feeling as with the Liquid Sun, the nose is a blocked and only kind of mineral. I love minerality but that's not quite enough. There's also a little antiseptic, mercurochrome... With water: same plus a little raw wool. Or that old sweater. It's really funny that some of these Ledaigs would be so immune to diluting. Mouth (neat): and again, this palate is wonderfully sweet and zesty, with a lot of peat smoke and brine surrounding all that. Also lovely marzipan. Or marzipan-stuffed pears? Does that exist? With water: excellent, same as with the Liquid Sun, it got wonderfully fruity. Lemons and pears, maybe just a little less salt than in the others. Finish: long and saltier again. Brine and lemon juice. Comments: this Mull is not dull! (diving to new lows, S.)

SGP:536 (palate) - 86 points.

Pfff, it's hard to catch these youngish Ledaigs napping, isn't it. So instead of having more of those, maybe we could switch to the early 1970s, what do you think? A young and an old 1972, how does that sound?

Ledaig 11 yo 1972 (40%, Gordon & MacPhail, Connoisseurs Choice, +/-1983)

We've already tried the glorious 10yo (WF 93!) and the 13yo (same!) Young 1972 Ledaigs, just like young Longrows and most probably young Broras (unknown) from the same era may well represent the utter best of what the Highlands could produce as far as Islay-style whiskies were concerned. I'm afraid this is one of the very last occasions to taste one of those... Colour: pale gold. Nose: another world after the big young ones. Sure I had to wait a bit so that this light oldie wouldn't sit in a death seat, but frankly, what an amazing nose. 40% vol. is low but I'm sure this baby would still stand on its feet at 15% vol. What an stupendous mixture of olive oil, various waxes, coal, all kinds of green teas (I especially get high-end wulong but I may be dreaming), fresh walnuts, walnut cake, wool, old white burgundy (let's say it, Montrachet)... The peat is discreet but it's well in the style of the 'old young' peaters by G&M, whether Port Ellen, Caol Ila, Laphroaig, Brora or, yes, Ledaig. Just superb. Mouth: stop it. The tropical fruits are chiming in, old Laphroaig style. Enough! Flipside, this baby's a little weak now, but you may still call the anti-maltoporn brigade. Finish: not extremely long but very ashy. This feeling of having eaten an ashtray. Even more of that in the aftertaste. Comments: these glories can be a little challenging because of their low strengths that make them a little unobvious, but provided you can concentrate a bit, they really deliver big time.

SGP:356 - 93 points.

Ledaig 40 yo 1972/2013 (48.2%, Alambic Classique, oloroso sherry cask, cask #13310, 113 bottles)

These casks are now so rare, it's really fab that specialists Alambic Classique could bottle yet another 1972 this year. Colour: gold. Nose: first, no big sherry. Great, because with these complex distillates, nakedness is an asset. Having said that, there are some walnuts and a feeling of manzanilla, with some sea air, more walnuts, a mustiness, the same green teas that we already found in the 11yo, all that before it tends to become more mineral (graphite, brown coal, clay) and a little more medicinal - without getting Old-Laphroaiggy of course. There are also whiffs of musty old books, which is wonderful. Especially the ink... Mouth: paw! Immediate, evident and implacable (all right, all right). Rather than telling you what's in there, I'll tell you what isn't, for a change. No apparent oak, no red-berry-like wine, no vulgar vanilla, no gamy/mushroomy old-sherry tones, no lemon-brine combo, nor caramel or chocolate and no honey/maple syrup. All the rest is there, but I tend to like the nose (even) better. Finish: that's the weak part, not that it's short, it's just that all that tends to scatter and to become a little 'undefined'. No big deal. Comments: very, very lovely and even brilliant despite the finish, but after having downed quite a few cls of both 1972s, back and forth, I think the 11yo was even superior. It was certainly peatier as well.

SGP:455 - 91 points.