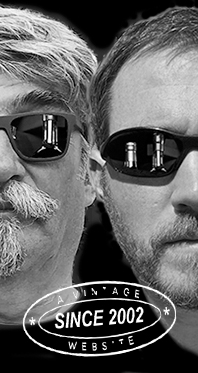 Home
Thousands of tastings,
all the music,
all the rambligs
and all the fun
(hopefully!)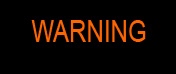 Whiskyfun.com
Guaranteed ad-free
copyright 2002-2013



May 27, 2013

---

A mixed bag of sweet Glens

Please note that most of these notes (bravo, Serge) were taken separately, so please do expect a little less accuracy than usual - accuracy's a myth anyway, isn't it.

Glengoyne 21 yo (43%, OB, +/-2013)

I've liked the new younger OBs, time to try the 21. Colour: deep gold. Nose: a rich and honeyed start, with touches of dark rum and then more and more tarte tatin and orange marmalade. Also regular apple pie, fudge and sweet white wine such as Rivesaltes. Touches of cinnamon. Ultra-classic nose. Mouth: maltier, more roasted and toasted. Brioche, Seville oranges and candy sugar, then more baked apples, cloves, cinnamon… The wood's also pretty apparent and adds a faint bitterness to the combination. Finish: good length but it becomes a little tannic and drying. Chestnuts, black tea and pepper, more coffee and dry sherry in the aftertaste. Comments: very good sherried whisky, on par with the 18, but I think I liked the new 15 better (WF 87).

SGP:441 - 84 points.

Glendronach 17 yo 1995/2013 (56.6%, OB for The Whisky Exchange, PX puncheon, cask #4682, 631 bottles)

As you probably know, sherry puncheons are some of the largest casks used in the whisky industry - while traditional British puncheons (aka firkins) were containing approximately 320 litters according to our good friends at Wikipedia. Colour: deep red amber. Nose: wonderful combination of toasted pastry and raisins, with only wee whiffs of rocks and wood smoke on top of all that. Total fruitcake in fact, with figs, pears, dates, sultanas and quite some Demerara sugar. Quite perfect so far, and it's not even too powerful. With water (with a profound viscimetry ;-)): some leather coming out, peach leaves and cherry stems, Virginia tobacco, walnuts and straight dry sherry - rather than PX. Mouth (neat): very rich and very sweet but not quite syrupy and certainly not cloying. Port. Having said that, it's very powerful and a tad hard to swallow just like that. So, with water: balance is kept despite the added sweetness. Bags of raisins plus other bags of raisins, then chocolate and bitter oranges. Finish: long and appropriately spicier. Cardamom, cloves and caraway seeds. Peppery, slightly prickly end of the finish. Comments: it's a rich dram but it's not as sweet as other ex-PX whiskies. The nose is particularly wonderful.

SGP:562 - 89 points.

Glenallachie 17 yo 1995/2013 (57.5%, A.D. Rattray, cask #93, 213 bottles)

There are more Glenallachies around these days, which can't be bad. Colour: straw. Nose: a curious, half grassy and half waxy/oily style, between sunflower oil, freshly mown lawn, graphite and then we have more mildly fragrant flowers, very soft 'hotel breakfast' honey and a few spoonfuls of custard. Second fill bourbon? Nice freshness. With water: funny notes of mescal, very vivid. Acacia honey, stewed apples… Mouth (neat): a very pleasant, very fresh arrival despite the high strength. Sure it's mildly varnishy but other than that, all this custard, these notes of apples and these slightly waxy notes (beeswax) are very fine. A little lemon as well. With water: not many changes, maybe the lemony side grew bigger. It got also a little bitter. Finish: long, grassier and more peppery. Comments: it's pretty narrow whisky but the very barleyish fruitiness is extremely pleasant.

SGP:431 - 83 points.

Glen Elgin 21 yo 1991/2013 (52.5%, Dun Bheagan, cask #8294, 558 bottles)

I'm very late with my Glen Elgins, I think a pretty deep vertical should soon be organized. Colour: full gold. Nose: a bit shy for a little while but then some unexpected whiffs of menthol and eucalyptus syrup arise, together with touches of white rhum agricole. Behind all that, a few kumquats and bergamots, maybe a little orange blossom water and quite some sweet custard. Nice sweet nose, refill sherry. With water: honey and pepper, a nice combo. Spicy raisins. Mouth (neat): very good! Oranges galore, zests, orangettes, marmalade… In the background, quite some pepper and cumin as well as drops of maple syrup. Maybe a tannicity. With water: same development as with the nose, a little more pepper, raisins and honey. Spicy Indian curry? Finish: quite long, on peppercorns but the honey remains strong and balances it. Comments: I simply like this one. What's more, I think the price is very fair.

SGP:441 - 86 points.

| | |
| --- | --- |
| | Glen Keith 21 yo 1991/2012 (53%, Adelphi, cask #85170, 228 bottles) Colour: straw. Nose: we're talking vanilla and warm sawdust here, maybe maple syrup as well, then we have rather big notes of pears, bananas and pineapples. We're actually nosing a freshly opened bag of jelly beans ;-). With water: not a bag, a whole lorry, straight from Haribo's headquarters. Mouth (neat): indeed a huge bag of jelly beans! And many sweets, with the same notes of pears, pineapples and bananas as in the nose. I think chemists call that 2,5-Dimethyl-4-Hydroxy-3(2H)-Furanone ;-). With water: I like the way the texture became creamy, it's almost jam now. Was there some agar-agar thrown into the cask? Finish: not the longest but we're still on these ueber-fruity notes. Comments: bags of fun, almost whisky for kids. SGP:741 - 85 points. |

Glenburgie 23 yo 1989/2012 (54.8%, Chester Whisky, bourbon barrel, 212 bottles)

There aren't that many un-sherried Glenburgies around, are there? Colour: white wine. Nose: this time it's the barley that speaks. Grains, muesli, grass, porridge, yoghurt, baker's yeast, then hints of soot, rocks, rain water… And then more apple peelings and fresh walnuts. Heavily contrasting after the Glen Keith. With water: gets a wee tad sweeter. Cane sugar syrup? Acacia honey? Mouth (neat): is this the same whisky? It's completely different, almost as fruity and playful as the Glen Keith. Marshmallows of all kinds, especially lemon-flavoured ones, jelly beans again, crystallized papayas, limoncello… With water: and now it's superb! A lot of jams and syrups, especially plums and maybe melons. Sweet barley. Finish: medium length, with a few more spices as always. White pepper and cinnamon, a leafiness in the aftertaste. Comments: this baby started a tad boring but never stopped improving after that. Reminds me of some novels of late.

SGP:641 - 87 points.

Glencadam 39 yo 1973/2013 (44.1%, The Perfect Dram, bourbon hogshead, 221 bottles)

Colour: gold. Nose: I don't seem to remember having found so much pineapple in a malt whisky. Pineapples in all forms, tinned, fresh, mixed in smoothies, in a pina colada... There's even the kind of mild sourness that's to be found in overripe pineapple. All that is very spectacular but of course, you have to like pineapple. Mouth: and here you go again, pineapple all over the place, although I do find oranges and grapefruits as well, then a slight bitterness from the oak, between cardamom and ginger. A bit narrow but extremely spectacular. Finish: rather long, now with more coconut. I told you, pina colada. More mint and liquorice in the aftertaste. Comments: it's not very balanced, it's not quite complex and it's rather not subtle and yet I think it's worth 90 points in my book, for it's so unusual and fun. An un-boring malt.

SGP:741 - 90 points.