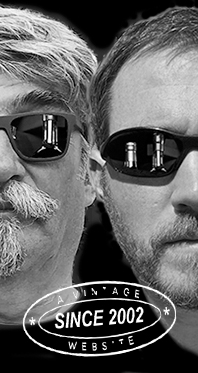 Home
Thousands of tastings,
all the music,
all the rambligs
and all the fun
(hopefully!)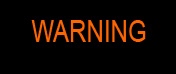 Whiskyfun.com
Guaranteed ad-free
copyright 2002-2013



May 9, 2013

---

It is to be remembered that I'm no specialist of American whiskies at all, I just don't manage to try enough of them to 'keep fit', so to speak. Plus, heavy oak's not quite my cup of whisky. Anyway, today we'll have a very mixed bag of five of them, from big boys to craft distillers and from wheat and corn to rye… so this should be fun. Hopefully!

George Dickel 'Tennessee Whisky No. 12' (45%, OB, USA, +/-2013)

No need to introduce this baby I suppose. Colour: gold. Nose: fine and quite aromatic but the oak's spices, especially ginger, cinnamon and nutmeg dumb it down and make it too 'obvious' and monolithic, although there are also nice touches of orange marmalade. Also quite some vanilla, orange cake, caramel and coconut. Fully white-oak-driven, I'd say. Mouth: fine, sweet, not that mellow or smooth, with plenty of coconut, sweetcorn, pomegranates and pineapple at first sips, then more cinnamon and sweet ginger, bitter chocolate, dust. Does the job but the oak gets a notch too prominent in my opinion. Finish: medium, spicy and sweet. BBQ sauce, cloves… A feeling of sawdust in the aftertaste. Comments: fine and quaffable. I feel it's rather sweeter than last time I tried it back in 2011.

SGP:631 - 79 points.

The Notch 10 yo (46%, OB, USA, single malt, +/-2013)

A single malt from a craft distillery in Nantuckett called Triple Eight. Colour: straw. Nose: a funny nose, between butter, custard, porridge and sweet spices extracted from the oak. Some kind of spicy apple juice with a little mint and maybe angelica, this is very far from being unpleasant. Growing notes of tinned pineapples after a few minutes, it's all quite youthful. Mouth: a little harder, the oak took control and made it rather bitter while the spirit's a little too light to withstand the woody assault. No, wait, things are improving, some strawberries and Turkish delights are coming through, maybe cranberries. Really improves over time. Finish: pretty long, sweet, a notch more rye-y but I like these touches of pinot gris very much. Where do they come from? Comments: another good surprise from 'the world'. To think that I had never heard of Triple Eight before.

SGP:531 - 81 points.

Whistle Pig 11 yo (55.5%, OB, Canada/USA, straight rye, +/-2013)

Some kind of complicated story, it's actually Canadian spirit that's aged in Vermont in bourbon barrels, or so it seems (check update hereunder). Colour: gold. Nose: typical rye but with high oak content. Sawdust, vanillin, then lactones aplenty, with whiffs of geranium (flowers, not as much a problem as leaves or stems) and quite some lavender. It's big but not aggressive, thanks to the wood's roundness. With water: the rye comes out, together with some cologne, rosewater, sweet chilli… and oak. Very planky, not obligatorily in a bad way. Mouth (neat): very creamy, extremely spicy, with a huge oak impact. It's some spectacular oak liqueur. With water: same. Ginger liqueur, gin, overripe apples, touches of celeriac and a little earth or roots… Finish: long, on the same notes but most amazingly, it's not drying, which is a tour de force in this context. Comments: too much oak for me but it's probably perfect. It's just a matter of taste, as always. I had sips of the 10yo and I think I liked it better

SGP:641 - 78 points. PS:

interesting points by my compadre Davin there (published after I had done this session).

Balcones 'True Blue' (58%, OB, USA, Texas, +/-2012)

There are many different expressions from Balcones'. I've even seen the 'True Blue' also at 50% and at 63% vol. It's 100% blue corn. Colour: full gold. Nose: fudge, fudge, fudge and toffee, all over the place, then chocolate sauce, praline, Demerara sugar and a growing feeling of burnt caramel. The jury's still out at this point. With water: more ginger, more curry, more cloves, more caramel and more straight gin. Mouth (neat): high oak extraction, as much as in the Whistle Pig. More caramel here, more bitterness as well, its not quite drinkable when not diluted. So, with water: difficult to control, water brings more tannins, tea, apple skin, cardboard… Finish: quite long but this gingery cardboard from the oak is a little disturbing. Comments: I don't know… I loved the very unusual Brimstone (WF 85) but I'm not a huge fan of this one. Too young and too oaky for my palate, even if it's most probably flawless. Not quite my style, that's all – I had it at WF 65 the first time I tried it, 100% blind, so yeah, it improves. Ha!

SGP:641 - 70 points.

George T. Stagg (71.4%, OB, Buffalo Trace, Bourbon, bottled 2012)

This must be the latest Stagg. Colour: pale amber. Nose: not as explosive as I had thought, this is even kind of gentle, even if there are lots of pencil shavings and bags of vanilla. Water please! With water: we're now walking on a thin line that separates oranges from wood spices but there are also many more complex notes, such as roses, cardamom, coffee, Virginia tobacco, caraway or liquorice. Great nose once you manage to forget about the oak. Mouth (neat): a maelstrom of tropical fruits (pineapples first, then coconuts, mangos) and wood spices. A true whirlwind, a little hard to control and after a few seconds, you'd think some kinds of pliers have seized your tongue. Ouch! With water: this is easier. It's very rich, creamy, full of maracuja syrup, violet drops, aniseed, bitter orange marmalade and tangerines. Caraway seeds again. Finish: very long and even sweeter and fruitier. Jell-Os and Wrigley's Juicy Fruit and a lot of white pepper and coconut in the aftertaste. Comments: heavy stuff, excellent stuff. The sweetness is quite immense. Not quite old Willett but it's all very fine.

SGP:720 - 85 points.