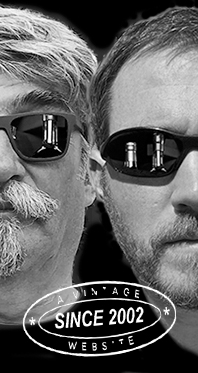 Home
Thousands of tastings,
all the music,
all the rambligs
and all the fun
(hopefully!)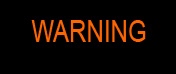 Whiskyfun.com
Guaranteed ad-free
copyright 2002-2013



June 11, 2013

---

Another little bag of Glens

Tasted 'individually', not compared. I still believe that when tasting whisky or spirits or wine, only comparison is reason but I' not saying I'm always reasonable. Oh well...

Glendronach 'Cask Strength' (55.2%, OB, batch 2, 2013)

I haven't got Batch #1 at hand anymore but I sure loved that one (WF 91). Colour: pale amber. Nose: I think the mildly sulphury side is bigger than in batch #1, while it's globally less 'wham-bam-watch-my fruits' as far as I can remember (well I've got my tasting notes), but on the other hand I really enjoy this combination of leather, raisins and tobacco. With water: the sweet side comes to the front. Honey, figs, maybe quinces... Also a little ham, herbs, earth... Mouth (neat): nah, this is quite superb. Rich and perfectly balanced at the same time, without being cloyingly sweetish. It's even kind of zesty and zingy, with all these pink grapefruits that we already found in batch #1. With water: the best part. Lovely honeyed and fruity profile. Finish: long, with much more liquorice. Comments: maybe not as totally stunning as #1 but it's still great in my opinion. What's sure is that it's not identical, where #1 was fruity this one was grassier and reversely. More fun!

SGP:552 - 89 points.

Glen Scotia 20 yo 1992/2013 (52.1%, Whisky Spirits, Whisky Seasons, April)

The Germans have had quite some good Scotias in recent times. Colour: pale gold. Nose: peaty! Not as peaty as Ardbeg of course but the peat smoke is obvious, somewhat Longrowy. Definitely coastal, with seaweed, then brine and raw wool, notes of chalk, lemon, soot, cut grass... A surprise, but good or not? Not too sure yet. With water: not the best swimmer ever, it got very narrow, grassy and kind of dust. Adios! Mouth (neat): very zesty. Peat again, lemon, green spices... It's quite sharp so far. With water: little changes, maybe more liquorice, pepper and lemon? Swims better on the palate. Finish: quite long, mineral, sooty and grassy. Comments: nice but austere, austere but nice. Complicated pleasures...

SGP:372 - 80 points.

Glenlivet 15 yo 1996/2012 (52.1%, Signatory for The Whisky Castle, first fill sherry, cask #165162, 212 bottles)

I think the Whisky Castle in Tomintoul was the first true whisky shop I've ever visited. That was thirty years ago or even more... Kind of. Colour: deep amber. Nose: classic average sherried nose, and when I say 'average', I'm not meaning mundane. So yeah, as classic as sherried whisky can get. Prunes, chocolate, coffee and just touches of game and ham, plus drops of beef stock and a tiny-wee flintiness. Add a little leather. With water: nice touches of green tea, grass and more ham. And walnuts from the sherry. Mouth (neat): fun! This is pretty muscaty this time, which doesn't happen too often. Between Samos and some PX's. Sweeter than expected after the dryish nose, and very good. Quite some liquorice too, bags of raisins... Good body. With water: it's really got something of the old young sherried Macallans from 15 years ago, only with more leather and grass. Finish: long and more on coffee and chocolate. Comments: much to my liking, even if the spirit hasn't got much to say.

SGP:461 - 86 points.

Glenrothes 1988/2013 'Ginger Spice' (46% Wemyss Malts, sherry butt, 660 bottles)

Colour: gold. Nose: it's very different from both the officials and most of the OBs, because the sherry is quite discreet and so are the expected garden fruits. Instead, we have wax, walnuts, grass, paraffin and just touches of orange zests. I have to say it's an unsexy style that I like. Mouth: different this time, with many more fruits, both fresh and in syrup, while the advertised spiciness isn't quite invading. Indeed, I rather get mint and liquorice rather than straight ginger and that's good news to me. Although, indeed, a little ginger tends to emerge after a while, just a little... Finish: medium length. Fruit salad with a few mint leaves and just touches of curry powder. Comments: the problem with these middle-aged Speysiders is that they don't always display much character, but what's sure is that this baby's very loyal and honest. So 'very, very pleasant', but maybe a tad boring. Zzz zzz zzz...

SGP:541 - 82 points.