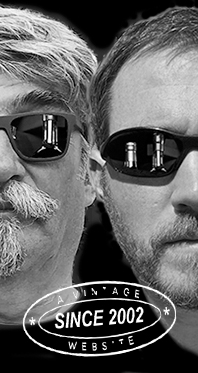 Home
Thousands of tastings,
all the music,
all the rambligs
and all the fun
(hopefully!)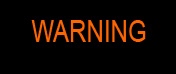 Whiskyfun.com
Guaranteed ad-free
copyright 2002-2013



October 11, 2013

---

Let's have a bag of blends today. Not much to add, really. I'm not against blends at all, some are excellent, it's just that I'm all for single malts.

Delilah's (40%, Compass Box, blend, 6,324 bottles, 2013)

A seemingly experimental blend bottled for 'Mike Miller's legendary punk rock whisky bar in Chicago'. Well, 40% vol. may not be exactly 'punk rock' but let's see... Colour: hay. Nose: it's rather smoother and easier/fruitier than Compass Box's Clynelish-fueled blends. There are apples, raspberries, gooseberries, pears and cherries, then a wee earthy touch, fern, moss... It's all light but less malty/nutty/toasty than most commercial blends. In a way, it's a very fresh blend. Mouth: good, not weak, with 'ideas' of young Aberlour and/or Longmorn. Apple and cherries again, some barley sugar and then more maple syrup and vanilla from some active oak. Also touches of tinned pineapples. Finish: with good length, clean and fruity. A little more honey and sugar in the aftertaste. Comments: it's funny how this baby's both light and big. Pretty paradoxical! Now we may need a bigger 'Max's Kansas City' bottling, Compass Box could even hire Cherry Vanilla (google is you friend) to promote it ;-). Anyway, I liked this very sweet and very easy blend.

SGP:630 - 81 points.

... While we're at Compass Box's, these two babies were bottled in September this year...

Great King St. 'Experimental Batch 00-V4' (43%, Compass Box, blend, sherry, 3439 bottles, 2013)

Colour: hay. Nose: immediately more attractive - to a malt drinker - than Delilah's, it's fresher, maltier, with more mint and herbs, oranges, citrons, lemon curd, meadow flowers... It's got a nose of limoncello at times, which is very enjoyable in this context. Beautiful nose, we're extremely far from 'commercial' blends. After ten minutes, we're all on ripe peaches. Never nosed any whisky that was so much on peach! Mouth: a bigger, straighter, more 'nervous' Delilah's. The sherry remains discreet, it's rather a whole fruit salad with just a few sultanas. Green bananas, a little dill, lemon, oranges... All good. Great balance and no 'graininess'. Finish: good length, good freshness, good fruits. More lemon curd and peaches. Comments: an impressive fresh and very fruity blend. Loved the peaches.

SGP:641 - 87 points.

Great King St. 'Experimental Batch TR-06' (43%, Compass Box, blend, 3805 bottles, 2013)

Colour: white wine. Nose: Islay. Laphroaig. Maybe other, slightly rounder peaters as well. Paraffin, lamp oil, hay, seaweed, maybe whelks. Probably whelks. Not against that. Beaches after peaches, haha. Mouth: very peaty indeed, although less Islayish than on the nose. Smoke, something slightly burnt (liquorice sauce or something like that?), cough lozenges, some salt... And a feeling of seawater. It's fun to find a peaty profile that's quite different from any known peated single malt. I'm wondering if the peaches that we found in the other batch aren't here as well. What's this peachy peater again? Finish: maybe a notch short, but it's all cleanly peaty. Echoes of the 'regular' Laphroaig 10. Comments: much to my liking, it's just that I enjoyed the other batch even more. Maybe the 43% vol. work better with an unpeated whisky?

SGP:445 - 85 points.

Since we were talking about 'commercial' blends, maybe we could try to compare the CBs with this very famous one...

Chivas Regal 18 yo (40%, OB, +/-2013)

This is a first, we never tasted any 'wide batch' Chivas on WF, only antique 12s or high-end batches such as the 25. A Malt Maniacs thing, I guess... Colour: gold. Nose: nice and appealing, even charming. Very easy combination of honey, overripe fruits, flowers (roses) and touches of leather, then more cornflakes, oranges and sweet gingerbread. Irrefutable and irreproachable (what?) but with large batch blends, it's always on the palate that things go wrong in my experience. Mouth: well, not quite. Starts with a very sweet maltiness combined with honey and jams, raisins, dried pears, orange liqueur and roasted nuts, before earthier touches emerge and prevents it from becoming too sweet. Well composed but it remains a very sweet and smooth blend. The Compass Boxes are really huge in comparison. Finish: short to medium, more on oranges, pastis (but Pernod or Ricard? ;-)) and fruitcake. That's nice. Comments: so easy, so easy... High quality for sure.

SGP:541 - 83 points.

All right, let's have a last blend, another 18 years old...

Blend Malt 18 yo 1995/2013 (45%, Samaroli, cask #91)

Yes we're cheating, this is a blended malt. It's even quite intriguing as it comes from a single cask and as it bears a vintage, which is unusual. Colour: straw. Nose: a big one again but it's both fresh and a little austere after the Chivas, it's actually quite grassy and herbal. Apple peelings? Maybe a little shy but let's check the palate... Mouth: ah yes, now we're talking! What wasn't in the nose is on the palate, with a Clynelishy (?) profile, lemon pie, beeswax, white pepper, the merest hint of crystallised tangerines, maybe drops of olive oil, touches salt, some smoked salmon... All much to my liking! Finish: long, fresh, salty, lemony and smoky... Comments: excellent, really. It's probably not a nosing whisky at all but the palate is wonderfully zesty.

SGP:353 - 86 points.