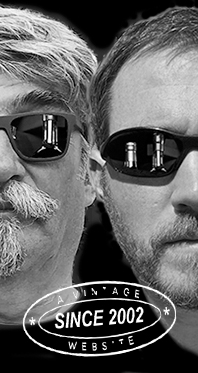 Home
Thousands of tastings,
all the music,
all the rambligs
and all the fun
(hopefully!)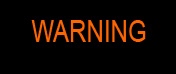 Whiskyfun.com
Guaranteed ad-free
copyright 2002-2013



November 8, 2013

---

Bunnahabhains as they came

After Highland Park, Caol Ila, Laphroaig and Bowmore, I think Bunnahabhain took the lead as far as amounts of new indie bottlings are concerned. Just a feeling... It's certainly the case here at WF Towers, whether unpeated or very peaty, they abound!

Bunnahabhain 8 yo 'Heavily Peated' (43%, Gordon & MacPhail, MacPhail's Collection)

Now in a more modern livery. Colour: white wine. Nose: it's a light and rather delicate peater, rather more 'coastal' than other peatey Bunnahabhains I could try. Sea air, peat smoke, seaweed and a bag of ripe apples. Easy, light, fresh and clean. Mouth: funny earthy notes in the arrival, this baby's very gentiany (arf). Roots, earth, sweet apple juice, then touches of salt, half an oyster and drops of grapefruit juice. Simple pleasures but pleasures. Finish: quite short but clean and pleasantly peaty and fruity at the same time. Medicinal signature. Comments: a very fair introductory peated Islay - maybe for your friends who had never tried peat? Very all right.

SGP:455 - 81 points.

Bunnahabhain 2001/2013 'Chocolate Honeycomb' (46%, Wemyss Malts, sherry puncheon, 812 bottles)

Colour: gold. Nose: it does, indeed, smell of a whole pack of fudge and caramel. Werther's? Some chestnut honey too, roasted peanuts, praline, milk chocolate, a little coffee and then more Nutella. Also whiffs of used matches but no cabbage cooking water. Mouth: more oriental pastries, fudge, orange blossom water (a lot), chocolate and then a little salt or rather brine. Nice clean coastal sherry, very focused. Finish: good length. The saltiness is even more obvious and works well with the very caramelly and chocolaty side. Brownies from Islay? Comments: simple and even a little narrow but the very chocolaty side is spectacular. It's also mildly smoky.

SGP:552 - 83 points.

Bunnahabhain 1997/2013 'A Peaty Punch' (46%, Wemyss Malts, hogshead, 348 bottles)

It's not the first peated 1997 that Wemyss have bottled. I enjoyed the previous ones. Colour: white wine. Nose: smoky, less coastal than the G&M, for example, and maybe even narrower, but this very precise and concise style works well. Grass, ashes, iodine and just a little hay. Mouth: very youthful, simple, chiselled, precise and focussed. That means lemon, green apples, marzipan, a little chilli and a lot of smoke and ashes. That's all, folks, but it works. Finish: long and sharp. Ultra-clean, except that there's something very 'green' in the aftertaste. Agaves? Mezcal? I'm not joking... Comments: a clean smoke-forward Bunnahabhain from Oaxac... I mean, from Islay. Unquestionable.

SGP:346 - 85 points.

And while we're at Wemyss'...

Bunnahabhain 1991/2013 'Seaweed on the Rocks' (46%, Wemyss Malts, hogshead, 294 bottles)

Colour: pale straw. Nose: an interesting leathery and gherkiny (?) profile, I can indeed imagine 'seaweed on the rocks', in a way. We're far from Bunnahabhain's usual honeyed and brioche-y (that'll do, S.) style. A lot of apple peelings and, indeed, seaweed, then some rainwater, a little soot and even whiffs of mud/clay. Some brine too, but very little smoke. Mouth: excellent. It's quite peaty in fact, but I don't think Bunnahabain were using peated malt back in 1991. An ex-peater hogshead? Also apples, green tea, a little cardamom, limejuice... In short, a very sharp and zesty Bunnahabhain. It's very much to my liking. Finish: long, sharp, wonderfully bitter. Comments: a 'dry white wine malt'. Very tense, would say this wine lover. One of my preferred styles but the distillate must be tip-top. This one is.

SGP:362 - 87 points.

Bunnahabhain 22 yo 1990/2013 (50.4%, Whisky-Fässle, sherry butt)

Colour: amber. Nose: the exact opposite of the 1991 by Wemyss, and yet they are similar in their cleanness. It's actually a wonderful nutty, raisiny, coffeeish and chocolaty nose. After five minutes, more figs, marzipan, a little mint and liquorice as well as a little moist pipe tobacco. Danish! It's a perfect sherry, very clean, it's not all over the place like others can be (sorry, no names!) After fifteen minutes, we're in a very old wine cellar somewhere in Burgundy. Mouth: great leathery, tobacco-ish and walnutty sherry. Also greengages and other plums (not prunes), more walnuts including two or three green ones that give the whole a curry-like touch. Walnut wine, fino sherry, flor, tobacco... Finish: long and a little less dry. A pinch of salt. Comments: sherry on the dry side. Again, very different and yet so close to the 1991, in essence.

SGP:362 - 87 points.

And while we're at Whisky-Fässle's...

Bunnahabhain 22 yo 1990/2013 (52%, Whisky-Fässle, sherry cask)

Colour: amber. Nose: let's be quick, this is a sootier version, with less walnuts and tobacco and rather more coal and grass. So it's sharper and greener, although more musty notes start to appear after a few minutes. Old books, attic, antiques shop, then hints of cow stable and hay, a box of Havana cigars, old dry sherry... All this is superb and yet it's not too sexy. I'm sorry Freud, there isn't only sex in life. Mouth: heavier, thicker, more extractive. It's really great to be able to taste this baby along his probable sister cask. In truth, both whiskies are very similar on the palate. Well, maybe this one has more mint and liquorice, maybe... Finish: long and very walnutty. Walnut ratafia (do you know that?) and bitter oranges. Comments: indeed the original spirit is only a medium here, it's all a matter of sherry. Demonstrative sherry.

SGP:362 - 87 points.

While we're at it, let's have more 1990...

Bunnahabhain 1990/2012 (54.5%, The Golden Cask, cask #CM178, 220 bottles)

We don't se this line very often, do we. It's made by The House of MacDuff. Colour: dark amber. Nose: hey? Same style and probably same batch of casks as the Fässles. Heavy thick sherry, this time maybe a little more chocolaty and fruitcaky. Maybe a notch farmier as well. With water: it's a little different, a tad farmier and more raisiny, but other than that we're in the very same family. Mouth (neat): indeed, very same-ish. Thick sherry, raw chocolate, walnuts, tobacco, strong tea and maybe more marmalade this time. But that may be the higher strength. With water: yeah, same. Maybe a notch rounder/creamier/sweeter/smoother. Finish: ditto. Comments: it may be a little rounder than the others, but it's of the same high quality in my view. An excellent batch of sherry butts.

SGP:462 - 87 points.

A long break is needed (...) we're back and we can now try a lighter one...

Bunnahabhain 23 yo 1989/2013 'Burns Malt' (48.2%, The Whisky Barrel, cask #5739)

The Whisky Barrel already had some very fine 1990s. Colour: white wine. Nose: very interesting, it's a very naked middle-aged Bunnahabhain and there aren't many around these days. I really enjoy this distillate that offers a wide range of very clean and pure aromas, such as apple peelings, a little white rum, linseed oil, light honey, leaves, menthol, a little green tea, a little sunflower oil... It's a tad waxier and less rounded than what we'd expect from Bunnahabhain. Mouth: good punch, it's rather fruitier and more estery on the palate. Apple juice, various apples, wee touches of pineapples, a very mild honeyness and, maybe, pear drops. Gets greener and grassier toward the finish. Finish: quite long and, indeed, greener. Green tea and cider apples. Comments: fair, clean, honest, loyal, pure and simply very good.

SGP:451 - 86 points.

Bunnahabhain 25 yo 1988/2013 (56.3%, La Maison du Whisky, Artists #3, cask #18745, 279 bottles)

Colour: gold. Nose: this one is very mature and very complex. Roasted nuts and polished woods, then many soft spices (a stroll in a Turkish spice market) and lastly, a wee earthy touch, maybe a little clay. Oh and the almost obligatory - with this style - whiffs of cigar box and soy sauce. With water: more cigars and matchsticks. A wee slice of white truffle. Mouth (neat): rich and creamy, starting on speculoos and gingerbread plus many spices straight from the wood. There's something 'European oak', also bitter oranges, cloves and the same kind of earthy touches as on the nose. With water: the matches feel a bit. Roasted nuts, liquorice. Finish: quite long, on some sort of spiced jam. Smokier aftertaste. Comments: high level. I especially loved the nose when it was neat. The truffles are great too but you have to like truffles (code name ;-))

SGP:562 - 87 points.

Bunnahabhain 26 yo 1987/2013 (60.3%, The Nectar of the Daily Drams, joint bottling with LMDW, dark version)

Dark because there's also a 'light' version within this wee 'ying-yang' series but it's too late, we'll have it later. Colour: amber. Nose: heavy sherry and yet it remains very clean and complex. Chocolate and salt, some kind of smoked meat (beef), cherries and even pinot noir (but in a very different way from in a wine finishing), then more camphor and other mildly medicinal notes. Maybe tarry ropes too? With water: perfect. Moss, pinesap, chestnuts and porcinis. Right, a forest. Also flowers, perhaps. Mouth: rich and very fruity, big attack, on jams and spices. Highly fortified mulled wine, cognac, some liquorice, a little oil (sunflower?) and then more cognac. No, a blend of armagnac and cognac. Fun! With water: more of all that. Give this blind to many people they say upper XO cognac at cask strength. Honest. Finish: long, nutty and then very complex. Salty, with some marmalade, brown sauce (who said Marmite?) and spicy Christmas cake. Bayleaves. Comments: a big, complex old-style Bunnahabhain. Perfect final scene for today.

SGP:662 - 90 points.