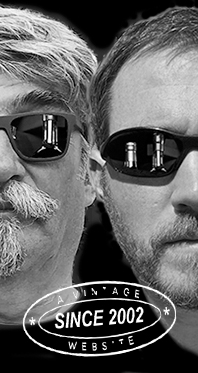 Home
Thousands of tastings,
all the music,
all the rambligs
and all the fun
(hopefully!)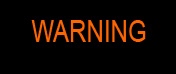 Whiskyfun.com
Guaranteed ad-free
copyright 2002-2013



July 28, 2013

---

SHORT RAMBLINGS (too long for Twitter ;-))

Eleven years and
nine thousand spirits


So, today this little website is 11 and we're publishing our 9,000th tasting notes. I made sure we'd celebrate both 'events' at the same time and so make big savings ;-). Mind you, nothing too important, next year should be bigger, I'll try to post our 10,000 notes when WF is 12, that'll have more cachet and, hopefully, panache!

| | | |
| --- | --- | --- |
| As for WF's new news, much to my amazement, and probably thanks to our very humble little postings on Facebook and Twitter that we're now doing since a few weeks (a little reluctantly I have to say but it seems that more and more people are only looking for updates on social media and won't check websites directly anymore), the number of visits to this dinosaur of a website started to rise sharper than before again. In June alone, rather a weak month for whisky, we had 170,000 single visitors (actually only 169,762 but it's our all-time record), which does make for a sharp rise indeed after last year's measly 90,000 in June. | | |

So in theory, 2013/2014 should be much bigger again according to these recent figures. As far as visits - not visitors - are concerned, we should reach an average of 3Mio a year in the coming months. Not bad, but who cares?

Well, probably only yours truly. Going on with dropping figures wouldn't be very motivating, even if all this is only done for fun and is quite costly. No I don't get paid, I pay. Having said that, it seems that a few Scottish distillers are more and more afraid of bad scores and wary comments online, as one of them told me after a few beers. On the other hand, there are also more and more bottlers of Scotch whisky from 'the rest of the world' and those do seem to enjoy the fact that 'we'll write what we think'. Maybe they're also a little more innovative and forward-thinking? Or they know they sometimes have better whiskies? Guys, do you rock!

Sadly, I cannot taste more whiskies than I already do, that wouldn't be serious. What's good, I think, is that I'll always find what I'd like to taste, thanks to festivals, retailers, bottlers, distillers and private friends. So, all is very, very and I mean very well at Whiskyfun Towers these days, let's go on! Thanks for your readership, my friend.
- your Serge


And now, what we need is whisky. We're starting a nice (hope you'll agree) series of Anniversary Tastings...

The Whiskyfun Anniversary Tastings


Wandering around Old Clynelish for our 9,000th

That was an easy choice indeed, but since I wanted to try some very special Brora/Clynelish today, I decided to go for two blends that used to be based on Old Clynelish, then for the rarest Old Clynelish, a 12yo from my stash bearing a spring cap instead of a twist cap, and lastly, one of the rare early bottled Broras, a 13 yo by Cadenhead.

King's Legend (40%, Ainslie's, blend, +/-1975)

King's Legend was an old brand, I've also got much older bottlings but I thought we'd rather go for an 'aperitive-y' version today. You'll find notes for an older version on this website (WF 88). Colour: gold. Nose: this baby reeks of old Clynelish. It's extremely mineral and waxy, with good OBE, ashes, touches of iron (old tin box), quite some paraffin, motor oil, a little camphor and just touches of English brown sauce, possibly from OBE. High malt content, I'm sure. Mouth: it's a punchy blend, quite peaty, ashy and smoky. Above all, it's very mineral and paraffiny while there's also quite some pepper as a base. It's got a Talisker side. Finish: loses points now because of the extreme dryness and the cardboardy side that's 'too much'. Comments: a dry and austere blend with high malt content and definitely an 'old Highlands' style. Deliciously un-modern. The only fruitiness you'll find is a little marmalade, or orange zests.

SGP:254 - 85 points.

Glen Brora (40%, Carradale Blending Co, blend, +/-1970)

Carradale was one of Ainslie & Heilbronn's sister companies. Theyve also bottled King's Legend at times. I've already downed quite a few bottles of this little baby but never thought I had to come up with proper tasting notes. Now's the time. By the way, beware of some dodgy people who'd try to sell you this for a very old Brora. Colour: full gold. Nose: a fuller, richer, maltier version of the King's Legend. There's probably more caramel inside – which is what the much darker colour suggested anyway – but there's also more sherry wood, more chicken soup, more tobacco, a bigger sootiness and probably more smoke. What could be is that the Old Clynelish that's inside was direct-fired whilst the King's Legend's Clynelish was already steam-heated. I mean the two stills ;-). The changes occurred in 1961 at Clynelish. What's sure is that the Glen Brora is a bigger, fatter spirit on the nose. Mouth: it's huge! Imagine, only 40% vol and already a good forty years in glass. It did not lose 1%, but it's true the level was high. Once again, we have more or less the style of the King's Liqueur but with more body, greasiness, fatness, caramel, fudge, cigars, spices, pepper, soot, ashes, liquorice, salt… I don't think many modern malts could hand a candle to this old baby. And I love the menthol as well… Finish: it's where the difference with the KL is huge. This one's long, peppery, salty, there's some fudge, bitter oranges, gingerbread, juniper, chlorophyll… Wow! Comments: so yeah, it's no Brora despite the name, but it's as good as any B. Almost. Now, there's probably 50% Old Clynelish inside, if not more.

SGP:454 - 90 points.

Clynelish 12 yo (70° proof, OB, spring cap, no neck label, Ainslie's capsule, +/-1960?)

The only places where I could find these ultra-rare spring cap versions (I know three different versions altogether) were cases of 'twist-cap' Clynelishes bottled in the late 1960s. It's a funny story, it seems that the distillers used to try to get rid of these old unsellable bottles that way. No harm, no fool! So it's a nice lottery, every time you open a new (well) case of Old Clynelish 12 cream label, you might find one bottle bearing a spring cap. Did Willy Wonka use to be the manager at Clynelish? Colour: gold. Nose: good, this is immense. It's not immense because of the alcohol, that part is relatively low, it's immense because of all the shoe polish, the waxes, the soot, the pitch, the almonds and then the various oils. That's what's striking, the notes of oils such as graphite, linseed, olive… It's almost like putting your nose into the exhausts of an old Aston Martin (haha). There's even a touch of vegetables. Maybe beans? Also hay in a warm summer day. Let's move on if you please… Mouth: the most intense whisky at 40% vol. I could ever try. This baby was a little closed when we opened it with some good friends up there on location, but now it's doing 'the peacock's tail' and the flavours are totally stunning (if you like waxy dry whiskies, that is, if you're rather into bananas or maple syrup you'll probably hate this). Where was I? So yeah, oils again, coal, tar liqueur (we shall try the rare Clacquessin soon on WF!), oysters, cigar ashes, teas of all sorts, these touches of vegetables again (I'd say artichokes this time), old cough syrup (the eucalyptus side never stops growing, like in many very old whiskies in my experience). Oh well, better call the anti-maltoporn brigade! Finish: all right, all right, it's maybe not extremely long, but the cleanliness is amazing. It's akin to the finish of the fifth waters of an ultra-old pre-Mao Pu-erh tea from the seventh sacred mountain. Right, I just made that up. Comments: unnecessary, I think. The highest you could go at 40% vol. Oh, forgot to say, it's also very peaty whisky.

SGP:365 - 94 points.

Brora 13 yo 1982/1996 (59.9%, Cadenhead, Authentic Collection)

Not even 60% vol., pfff.. ;-) I've already tried two punchy young 1982s by W.M. Cadenhead but I'm afraid I never took notes. They used to score around WF 88, in case that matters. Oh come on… Colour: straw. Nose: ouch! Raw alcohol, aggressive, pungent and very un-aromatic. Ultra-grassy. So yeah, raw power as Iggy would say, water is much needed. With water: it became very bubblegumy. We all know some late batches at Brora have been totally unpeated and not even waxy/sooty. Well, this is from one of them. Smells like a young Glenmorangie – honest! Mouth (neat): it's absolutely fabulous to be able to try a distillate such as Brora when it was still young and, above all, from a 'light' cask. In fact, this is much fruitier than expected again, I even get a lot of strawberries and pears, and there's even a feeling of marshmallows and grapefruit-flavoured Jell-O. Does that exist? Really! With water: same, an easy, fruity, young malt. Fruit liqueurs and violet bonbons. A little aniseed as well. Finish: rather long and just as fruity. There's even a little pastis. C'est vrai ! Nice pink grapefruit in the aftertaste. Comments: the most un-Brora Brora ever, but it remains very good whisky, mind you… Those two stills were (are!) fabulous.

SGP:631 - 88 points.

BONUS: since I'm French and I think I deserve a whisky that's older than me (which is becoming harder and harder to find), let's also have this new one as today's digestif... (but our official 9,000th was the Clynelish spring cap, of course!)

Glenfarclas 1953/2013 'Auld Alliance' (43.9%, OB, Spanish sherry butt, cask #1682, 125 bottles)

This 59 years old baby is part of a €15,000 duo and comes with a Hine Cognac from the same vintage, hence the name 'Auld Alliance'. Nope I haven't got the cognac! Colour: full gold. Nose: it's very close to the 1953 cask #1674 for Wealth Solutions, only a notch oakier and a little more aromatic as well, which makes them even. Sort of. Quite a lot of leather and tobacco, then overripe tropical fruits (mangos) and some mentholated oak extracts. The bacon's also louder than in the sister cask and then some whiffs of damp earth do arise. What's impressive is the freshness and the fact that in no way it's simply a sherry bomb. Mouth: almost identical (I'm comparing it with cask #1674 as we speak). A lot of oak spices, tangerines, a little vin jaune (right-o, dry sherry), smoked ham and Virginia tobacco. It feels old and impressively fresh at the same time, which is quite a miracle although, as almost always at this age, the nose was more entrancing and, say vibrant. Finish: pretty long and with a grassiness from the old oak. Comments: the opposite of a dead old whisky. You would think the oak would have taken over (but hey, I doubt they would have bottled it in that case) but it didn't. An ode to old age!

SGP:572 - 92 points.