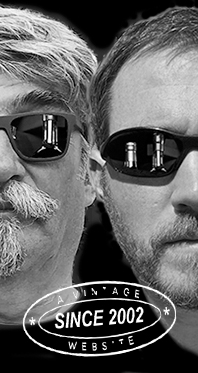 Home
Thousands of tastings,
all the music,
all the rambligs
and all the fun
(hopefully!)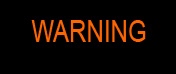 Whiskyfun.com
Guaranteed ad-free
copyright 2002-2013



August 5, 2013

---

The Whiskyfun Anniversary Tastings
Five decades of Bruichladdich


(2002, 1993, 1988, 1973, 1964)

Bruichladdich is maybe the distillery that's been the most symbolic of the last ten or twelve years. It went through many adventures, made some people frown, created quite a lot of enthusiasm too and ultimately, was a huge success with, as an epilogue, a spectacular sale plus some marvellous new 'own' whiskies (after quite some unlikely finishes, ahem) such as the 10yo and, above all, a stunning and very symbolic young Bere Barley. If there's ever been terroir in Scotch, it was at Bruichladdich. What will happen now?

Bruichladdich 2002/2013 (55.2%, Malts of Scotland, bourbon barrel, cask #MoS 13026, 235 bottles)

So this is distillation by the new owners (agreed, there are now even newer owners). Colour: straw. Nose: this one immediately reminds me of the newish official ten. It's got the same balance between vanilla and acacia honey on one side and melons and peaches on the other side, all that being coated with a mixture of cedar wood and light brine. And that works perfectly well, with a feeling of fullness despite the relatively narrow profile. Very nice. With water: superb! Sea water and almond oil, what a perfect combo. Admirable freshness. Mouth (neat): oh yes, it's the official ten at cask strength. Melon liqueur, maple syrup, tangerines, vanilla, honey, rhubarb jam, even a little pineapple… All that is excellent. With water: same, just excellent. Finish: not the longest but still admirably fresh. Comments: top notch Bruichladdich, perfect on all accounts.

SGP:641 - 90 points.

Bruichladdich 12 yo 1993/2006 (46%, The Alchemist) I've chosen this baby because owner of The Alchemist Gordon Wright was one of the early shareholders at Bruichladdich. Colour: white wine. Nose: very different from the 2002, more malty, porridgy and even a little burnt in a way (plastic). Touches of rubber, then more apples and white peaches. It's less clean but certainly not un-nice. Maybe more complex, in fact, but less straightly appealing. Yeah, a little less balanced. Mouth: hold on, this is very good in fact. We're closer to the newer ones, with just a little more bitter/burnt things. Burnt grass? The jams are perfect, there are even tropical fruits. Bergamots? Finish: long, fruity, with a peppery/gingery aftertaste. Comments: this one tells us that Bruichladdich au naturel could also be great in the 1990s. But we've tasted difficult ones too, haven't we? Anyway, no surprise that Gordon Wright could select some great casks…

SGP:641 - 87 points.

Bruichladdich 20 yo 1988/2008 (52.6%, James MacArthur, bourbon wood, cask #1883)

Colour: white wine. Nose: the 1993 with more power and a little more oak. A little less fruits as well. This one really calls for water, it's kind of blocked in fact. With water: water works, but not totally. A little more fruits, but it's mostly apples. I haven't got anything against apples, mind you… A little more vanilla too. Mouth (neat): sweet, rather rounder than expected, between sweet barley and apple juice, becoming grassier after a few seconds. It's good but it's simple. Some lime too after a little while – that's better. With water: nice and clean. Fruity apple juice and barley water. Discreet peppery oak. Finish: long and clean. A tad more roasted/toasted too. Comments: fine, just fine. Not much else to say.

SGP:541 - 82 points.

Bruichladdich 30 yo 1973/2003 (40.2%, OB, bourbon, 4200 bottles)

Tried this baby several times but never wrote proper tasting notes. Maybe this bottling lived in the shadow of the stunning 1970 that was bottled just a little earlier. Colour: full gold. Nose: now I remember why I used to like the 1970 so much better. The oak talks first here, not the fruits. Having said that, it's complex whisky, with touches of metal (old tools), the usual melon (more as a liqueur here) and then many herbal teas, especially tannic ones. Chamomile first! And cinnamon. After ten minutes, some unexpected notes of manzanilla and fresh walnuts – yup I know this is bourbon wood. Mouth: it's a little fragile. It's very complex whisky but the structure is a little wobbly, if I may say so. A bitterness from the oak coats the whole (leafy feeling, chlorophyll). Touches of passion fruits, apples, lime blossom, a little eucalyptus, peaches, pink grapefruits, gooseberries… All nice but fragile. Finish: not the longest, as expected, and a notch green and papery. Comments: there are two sides in this whisky. The complexity is quite amazing but there's little backbone despite an oakiness that's very obvious. A controversial bottling right from day 1 if I remember well, I'll go for a consensual score if you don't mind.

SGP:441 - 87 points.

Bruichladdich 1964/1994 (50.4%, Gordon & MacPhail, Cask series, casks #3673-3675)

Colour: gold. Nose: these metallic notes that we already had in the 1973 are back, this time it's more silverware and even old copper coins. Also a little pitch, saltpetre, tarry ropes… And then the trademark melons, coming together with kumquats. And toasted brioche. In truth this is a lovely nose, a little 'antique'. With water: haha, the sootiness becomes wonderful! It's all just like nosing the engine compartment of an old supercar (a Trabant should work too). Oils, Bakelite, rubber, petrol, metals… Mouth (neat): it is, in a way, the 1973 with more oomph and backbone, maybe in a less complex manner. The sooty/metallic aspects that we found in the nose are still there, but the fruits do make up for that. More or less the same fruits as in the 1973, grapefruits, peaches and such. With water: sadly, it doesn't swim too well. The fruits sing louder – which is very pleasant of course – but there's also a kind of rubbery cardboard arising. Too bad! Finish: long, sappy. Quite some peat smoke too, I hadn't detected it before. What a taster! Comments: this baby was already 3à when it was bottled, and that shows. It's complex, more phenolic than later bottlings. A shame that it does not swim too well but at +/-50%, water isn't mandatory anyway.

SGP:562 - 88 points.

(With thanks to Konstantin and Tomislav)

Malternatives: three gentians
from three alpine countries

Although we make some in Alsace, gentian eau-de-vie is more a traditional alpine spirit. I took the opportunity of a little trip across the Alps (ah, the Stelvio!) to gather a few bottles from three different countries, Germany, Switzerland and Italy. It's a spirit I usually like a lot and finding notes of gentian in malt whisky is always good news in my book. Exactly, same as mezcal ;-). Time to try these three gentians...

Enzian (38%, OB, Psenner, Sudtirol, Italy, +/-2013)

Psenner are distillers in Sudtirol, a German speaking part of northern Italy. Bizzarely, the picture on the blottle shows a blue gentian while, in my opinion, only yellow gentian is used in distilling. But does that really matter? Colour: white with very pale yellow hues. Nose: aromatic, appropriately earthy and rooty at first nosing, but loses steam after just two or three seconds and becomes a tad mercurochrome-y. Some wet paint too. Smells also a bit of plain sugar syrup. Could it rather be a liqueur and not an eau-de-vie? I hope not... Mouth: oh no, it's a liqueur indeed! And not one of the best, it's sweet and bitter at the same time, with plenty of sugar. Weak palate. Tends to become a little better when a little caraway kicks in but it remains simple and, well, boring. Finish: short, sweet, herbal. Always these notes of caraway. Comments: what the hell does 'bevanda spirituosa' mean? It's true that the 'not-fully-white' colour should have warned me. My mistake, I guess.

SGP:730 - around 40 points.

Gebirgs-Enzian (40%, OB, Liebl, Bavaria, Germany, +/-2013)

So we're in Bavaria this time, more precisely Bayerwald, the company also makes whisky under the name Coillmór. This gentian is packaged in a traditional stoneware flagon. Colour: full white. Nose: this one isn't very aromatic. Spirity, with some grass, touches of lavender and a moderate earthiness. The good news is that it isn't sweetish, which would be a no-no. A very discreet gentian, that's a first! Mouth: good arrival, not big, a little salty, earthy and slightly smoky (its where gentian can resemble mezcal in my short experience and view). The rootiness is pleasant, I also enjoy these notes of celeriac and turnip. The medicinal side is there but it isn't big. A little cough syrup. Finish: good, medium length. I like this saltiness. Comments: certainly a good gentian, not very complex but it's straight and clean. Quality eau-de-vie.

SGP:480 - around 75 points.

Berg Enzian (43%, OB, Kindschi, Grisons, Switzerland, +/-2013)

We already tried an earlier gentian by Kidschi and really liked it (WF 82). The distillery lies in Davos. Colour: full white. Nose: much bigger than the two first ones, with much more happening. Gentian, roots and earth of course but also unexpected touches of pineapple, a little pear and even passion fruits. It's much less medicinal than the older Kindschi we had a few months ago, and certainly easier. A fruity gentian. Mouth: ah yes, now we're talking. Big spirit, complex, perfect, with great body. Last time I had found a faint soapiness but there isn't any here, while there's more fruits again albeit faint touches (pear?) Perfect bitterness, with these hints at mezcal again, many roots, a touch of salt and, unexpectedly, something slightly coastal. Must be the saltiness. Finish: very long, with now hints of turmeric. Comments: Switzerland wins - but because we didn't have any Alsatians today, yeah yeah... I've never seen, nor tried of course, oak-aged gentian. Should work...

SGP:591 - around 85 points.