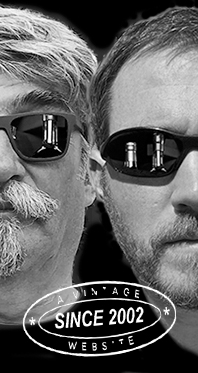 Home
Thousands of tastings,
all the music,
all the rambligs
and all the fun
(hopefully!)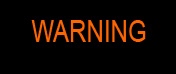 Whiskyfun.com
Guaranteed ad-free
copyright 2002-2013



November 20, 2013

---

Five very different Ben Nevis

More funny Ben Nevis today, starting with the entry-level 10 yo that I haven't formally tasted since more than ten years. I remember I used to love the earlier versions, those were big whiskies (WF 88 at the time). Oh and remember, Ben Nevis can be very un-consensual...

Ben Nevis 10 yo (46%, OB, +/-2013)

Colour: gold. Nose: oh yes, I remember... It sees that these new ones have less sherry but the big porridge, metal (silverware), oranges zests and plain malt are all back, not to mention this wee soapiness that's so unusual. I wouldn't say it's a clear marker but this happens quite often. It's not an unpleasant soapiness at all. More globally, it's a very malty nose. More sweet ale and coffee after ten minutes. Mouth: more of this feeling of ale and coffee, then orange drops and juice, something like Cointreau in coffee, sweet malt, then some kind of spicy cake. Cloves. It's big whisky, not as whacky as I had thought, but not middle-of-the-road at all. Quite singular. Finish: good length, with more oranges, sweets, sweet ale... Comments: this baby isn't quite worth 88 in my little book anymore but it remains unusual and very interesting. And good!

SGP:451 - 85 points.

Ben Nevis 1995/2012 (46%, Jean Boyer, One Shot, first fill sherry)

This baby was the control sample at the MM Awards 2012, which means that the tasters got it twice, 100% blind. I'm very proud of my compadres since one sample got an average of 82.8 while the other sample fetched 82.9. Well done, guys! Colour: gold. Nose: another one that's true to the spirit, but it's probably less rounded and rather grassier than the official 10. Porridge, linseed oil, natural soap, very nice whiffs of dandelions, then more and more cut grass, Sevilel oranges... This is well some characterful malt whisky! Mouth: less coffee than in the OB and rather more grass again, grains, orange zests, the same notes of orange drops (or crystallised segments?) and again this wee soapiness can be a little disturbing but that's also typically Ben Nevis. Also rose jelly? Finish: quite long, clean (with all this soap, haha) and unexpectedly salty. And always oranges. Comments: there are parts that hint at 'Bowmore from the unusual era' but it's really part of this style. A very faithful and loyal example of the make, just one point below the OB in my book.

SGP:451 - 84 points.

Ben Nevis 21 yo 1990/2012 (46%, The Maltman, bourbon cask)

Colour: gold. Nose: it's the most fragrant so far, the most flowery too. Huge notes of lilac, then a large bag full of various oranges (zests). A blend of orange blossom water and rosewater plus some grass and raw malted barley. Very unusual and much to my liking, there aren't that many very flowery malt whiskies around these days. Mouth: very funny and very good! Some parts hint at the most aromatic bourbons and I even find quite some coconut. Other than that, more oranges, then pineapples. Finish: quite long, and it's almost pina colada now. Comments: a very tropical Ben Nevis, spectacular and very, very drinkable. All pleasure, no soapiness this time (it may have been filtered out after 21 years in wood), love it even if it's not totally my style.

SGP:641 - 87 points.

Ben Nevis 15 yo 1996/2012 (55.4%, The Companions of the Quaich, Canada, hogshead, cask #911)

Cask #911? This one should be fast, let's hope it doesn't oversteer too much. Haha. Colour: straw. Nose: it has got a more austere style, but that may come from the higher strength. A lot of grass, leaves, bark, then grains, barley, fresh butter and just wee whiffs of white rum (agricole) and rich lager. It's pretty pure and clean. With water: there are citrus fruits everywhere now. How zesty and fruity! Mouth (neat): excellent, very fruity and zesty. The most citrusy so far, with grapefruits and tangerines in full swing plus a little orange blossom water, all that on maple syrup and orange cake. A very zesty Ben Nevis indeed. With water: even more fruits, water unleashed tons of citrus. Finish: not very long but clean and perfectly fruity. Comments: water's best friend, H2O really unlocks it, especially on the nose. Same very high fruity quality as the Maltman.

SGP:641 (with water) - 87 points.

Ben Nevis 22 yo 1990/2012 (60.4%, Silver Seal, cask #536, 597 bottles)

Colour: amber. Nose: powerful old style Ben Nevis in full swing this time, with more metal (grandma's old silverware), a lot of moss and humus, parsley, some ham and quite some soot. With water: ouch, it got pretty vinegary and that wouldn't go away. Also cooked asparagus and touches of manure, while the whole becomes very gamy. A true whacky and pretty sulphury Ben Nevis, the exact opposite of the 1996 that we just tried. Mouth (neat): rich, creamy and even more unusual this time. Hard to describe, very orangey for sure, honeyed and very spicy, but it's more some kind of strange curry than the usual cloves, cinnamon and pepper. Also strawberry sweets, which is also quite 'Ben Nevis' in my experience, and again something a little metallic. Fun fun fun! With water: really bizarre. Orange blossom honey, coriander and a silver spoon. Finish: long, cleaner, a little honeyed. A very peppery aftertaste though, there are even chillies. Comments: a monster, in a way. Very entertaining and really worth trying.

SGP:562 - 82 points.