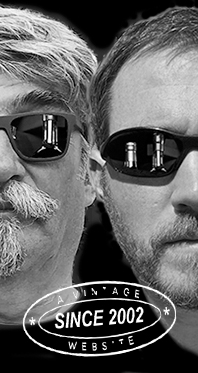 Home
Thousands of tastings,
all the music,
all the rambligs
and all the fun
(hopefully!)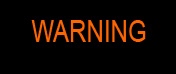 Whiskyfun.com
Guaranteed ad-free
copyright 2002-2013



November 25, 2013

---

Glann ar Mor unpeated and peated

Long time no Glann ar Mor, tell me about a French taster. In case you don't know yet, Glann ar Mor is located in the northern part of Brittany, which is a very 'Celtic' part of France, as Celtic as Ireland or Scotland in any case. Proof: they play the bagpipe. Ahem. Or as Galicia in Spain, by the way, it's a crying shame that no one ever started a Galician whisky distillery yet, but that may happen...

Glann ar Mor 'Taol Esa 2 Gwech 2013' (46%, OB, France, Brittany, 955 bottles)

A vatting of three bourbon casks. Glann ar Mor is unpeated. Are Breton names nicer than Gaelic ones? Well, you decide, both are nicer than Alsatians anyway. Colour: white wine. Nose: a combination of warm bread (baguette!), ginger, vanilla, tinned pineapples, wet earth and sea air. It's very natural, whatever that means, fresh and young, absolutely not oak-doped like other young whiskies can be these days and still close to the barley, so to speak. Mouth: yes! To be honest I did not find the nose extremely impressive - and it's maybe not a nosing whisky in the first place, especially since it's obviously quite young - but it really delivers on the palate. It does not feel youngish at all, it's full, the barrels and the distillate blended together to almost-perfection and there's a big salinity. Remember, in wine salinity is the new minerality. In whisky too? So it's very full, yet not quite oily, on sweet barley, salt (yeah), ripe pears (not pears from youth), salted butter caramel and, once again, tinned pineapples - or rather candied pineapples. Great balance but warning, this goes down too well. Finish: a medium length, with clean, salty, fruity and fresh notes. Superb salty/lemony/melony aftertaste. Comments: I'm very fond of this palate. Great, great work, honestly.

SGP:651 - 88 points.

Taouarc'h (48.5%, OB, France, Brittany, visitor centre exclusive, 224 bottles, 2013)

So this single bourbon cask was distilled at Glann ar Mor, where they also make a peated malt called Kornog, and it is peated, and yet it's not called Kornog, neither is it called Glann ar Mor. Ooh my poor head, I need some kind of remedy... Like this?... Colour: pale gold. Nose: some kind of sweet brine. Maybe pickled fruits, or fig chutney? It's definitely coastal, only mildly smoky, with a barleyness that's still there in the background. In a way, it reminds me of a beer I was very fond of when I was twenty, Pilsen Urquell. Yes I've almost dropped beer since then. Mouth: shall I use the word 'salinity' again? It's one of the saltiest peaters I could taste, no peated Islay is as salty as this. But yet again, not many salted Islays mature near the sea anyway. Other than that, it's a moderately smoky whisky, the closest Scotch malt I could think of to that respect is Ardmore, but this Taouarc'h is more citrusy. Same level of fruitiness, though. Finish: long, full, on 'sweet peat' as we sometimes say (so not tarry, not ashy, not bonfire-y and not medicinal). Comments: I think this is for whisky lovers who are wavering between sweetness and peatiness. It's got both and quality's high yet again.

SGP:646 - 86 points.

Kornog 'Taouarc'h Kentan 13 BC' (46%, OB, France, Brittany, 907 bottles, 2013)

Ooh my head again ;-). In any case, I suppose this baby wasn't distilled in 13 B.C., when, according to Wikipedia, Drusus was governor of Gaul. It's peated. Colour: straw. Nose: the Taouarc'h with more lemons and grapefruits as well as a bigger briny side. More chiselled and a little fatter at the same time. Like this a lot. Mouth: a Sancerre from the best makers and at a higher strength. This is a style I enjoy a lot, very zesty, with an ultra-clean smokiness and bags of lemons and pink grapefruits (the sweeter ones). Yet it's relatively fat again, pretty thick in fact, always great news. Clean, focussed, chiselled, perfect. No signs of youth as such, in a way there's an Amrut effect, meaning that it obviously matured quicker than under northern climates. Finish: long, ultra-clean, lemony, peaty, salty... All good. Comments: I don't know if this superb fatness comes from direct firing of the stills (live flames as they use at Glann ar Mor). That could well be!

SGP:557 - 90 points.

Kornog 'Sant Ivy 2013' (58.6%, OB, France, Brittany)

What an easy name! It's a single cask this time, maybe not quite ex-Ivy League or is it? Colour: straw. Nose: well, careful, this is a bit strong. It seems that it's a little more medicinal than the others but not sure. Water please... With water: a wee tad raw and barleyish, maybe, when compared with the previous one. A feeling of sake, maybe, but otherwise it's all perfect. Well I love good sake. Mouth (neat): an ultra-lemony peat, this seems to be more or less the Taouarc'h Kentan 13 BC (phew) at a higher strength, with more pepper too. Not too sure, this is no jet fuel but it's really strong. With water: the salt comes out, together with lemons and grapefruits. All that is very peated, naturally. A little less oily and fat this time, but of course all that depends on the amount of water you're adding, on the kind of water, on the way you add it and on the waiting time (never taste whisky just after you've added water, always wait for a few minutes! Sipping is fine...) Finish: long and just excellent. Don't I detect touches of pineapples again? That's youth! Comments: another obvious winner, it's just that the superb Taouarc'h Kentan 13 BC (yeah yeah) may have overshadowed it a tiny-wee bit.

SGP:557 - 88 points.

Update: Taouarc'h means peat in Breton.