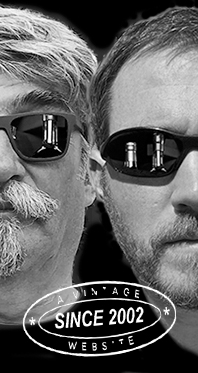 Home
Thousands of tastings,
all the music,
all the rambligs
and all the fun
(hopefully!)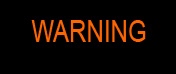 Whiskyfun.com
Guaranteed ad-free
copyright 2002-2013



November 1, 2013

---

Halloween Special
cognac vs. rum vs. whisky

Whilst Modern Asia in general now makes some rather wonderful spirits, especially whiskies (Taiwan, India) all tourists could and still can find some truly putrid swill over there (Right, not just in Asia!) and that's what we may have on WF's tasting table just now. I thought the very un-French Halloween feast was a good occasion to do a short 'Asian cognac' vs. 'Asian whisky' vs. 'Asian rum' session, all that thanks to some distinguished members of MM&Friends on Facebook who gave me the idea. How did we all manage to live before social media, I ask you?

Jennifer 'Extra XO' (40%, OB, cognac, Taiwan, Cognac Goldwin, +/-2005)

Extra XO??? The good news is that I have only a mini of this Taiwanese spirit. It's supposed to be cognac and quotes 'Cognac Goldwin' in Cognac (of course) as the makers but I couldn't find any such house on the Web. Probably industrial alcohol! BTW, how much methanol is safe, do you have any ideas? Colour: pale gold. At least this is not ridden with caramel or other colouring agents. That's already a point in its favour! Nose: nothing. Maybe some sawdust and the remotest hints of burnt caramel (so yeah, there must be some). Absolutely nothing that would suggest a single bunch of grapes was ever used to make this 'cognac'. Having said that, something that doesn't smell of anything cannot be repulsive. Mouth: first, water. It's kind of wet, if you see what I mean. As Blackadder would have said, this spirit is actually wetter than a haddock's bathing costume. I doubt it contains 40% vol. alc, it's more like 25%, which may be less dangerous. Touches of cardboard and cheap fruit syrup. Grenadine? Drops of Fanta? Finish: absolutely none... Wait, no, there's a growing bitterness, aaarrgghhhh.... Comments: I think I'll survive because I actually swallowed less than a quarter of a drop of this poor thing! SGP:120 - 1 points (for the colour that, remember, wasn't too 'caramel').

SangSom (40%, OB, rum, Thailand, +/-2013)

It's molasses based rum that's also sometimes mistaken for whisky according to the MM's Facebook page. Hope it's better than Mekhong whisky! Colour: dark gold. Loses points here ;-). Nose: we're more or less in similar territories, although this seems to be a little cleaner. It's also a little shy and probably aromatically impaired, not sure this is meant to be nosed. I don't even find molasses, rather toasted wood, cardboard and some kind of herbs. Couldn't tell you which ones, though... Mouth: sugary and liqueury. These hints of liquid caramel and aniseed liqueur (cheap ouzo) aren't too repulsive but I also find touches of Red Bull - but sadly, no taurine. Becomes dusty. Weak spirit but it's kind of drinkable if you haven't got anything else. Not even water - yes, or Fanta, or Red Bull... Finish: short, sugary and then bitter. Sawdust and cardboard. Comments: it's not easy to find anything clearly 'rum' in this spirit. It could be labelled as anything, actually, cognac, calvados, rum, whisky, tequila... Bad stuff but at least, there is something happening and maybe you could use it in some low-strength cocktails for your enemies. SGP:410 - 15 points.

Myanmar Whisky 'Gold Quality - An Excellent Whisky' (40%, OB, whisky, Myanmar Group Company Ltd, +/-2013)

The label says 'Distilled from Finest Grain - Matured in Oak Barrel'. So, that's exactly like Scotch, isn't it! It is also to be noted that we already tasted a whisky that was, partly or not, from Myanmar. It was Grand Royal 'Special Reserve' and it wasn't undrinkable at all (WF 50), so maybe there's something to be expected... Colour: gold. Nose: hey, this is not un-nice! Now, it's not quite whisky and it does smell a bit like some very light pear eau-de-vie, with some bubblegum and a fistful of Haribo bears thrown in. The whole remains extremely light but frankly, I've nosed worse - right, that happened just a few minutes ago. Sadly, after just five minutes, some naughty whiffs of sewage - right, stale beer - start to arise. Not too nice... Mouth: ah well, this is drinkable. It's bad but it's drinkable. Quite some industrial custard mixed with cranberry juice, stale Coca-Cola and bizarre oranges. I remember Chupa Chups had a similar flavour when I was a kid, hope they discontinued it. Finish: very short. What was that again? Something slightly rotten. Rotten fruits? Comments: not too sure this is better or worse than SangSom. The problem is that I'd have to try both again, several times back and forth to make up my mind and I'm just not willing to do that just now. Thanks for your understanding. SGP:300 - 15 points. (and thank you, Andreas, that was worth it!)

You don't need a conclusion, du you?