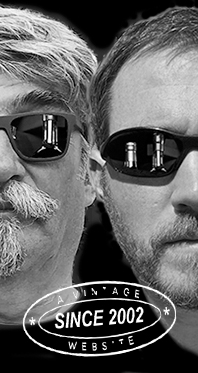 Home
Thousands of tastings,
all the music,
all the rambligs
and all the fun
(hopefully!)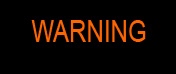 Whiskyfun.com
Guaranteed ad-free
copyright 2002-2013



September 19, 2013

---

High strength Caol Ila as they come
(a session of all dangers)

I could even say 'as we get it'. It seems that there's less new indie Caol Ila around these days, but we've got many on our shelves yet to taste. Let's have a few almost 'at random', both new ones and older bottlings. What's more, we won't try to compare them too much, we'll have one after the other so that we can go on if we feel like it..

Port Askaig 19 yo (50.4%, Specialty Drinks, 2013)

I have no proof that this is Caol Ila. There. Colour: white wine. Nose: it's a crystal-clean one that starts quite medicinal. I know it's usually said that Laphroaig is THE medicinal malt, but I often find some Caol Ilas that are more medicinal and this is a good example. Antiseptic, mercurochrome and such. Very crisp, with peat smoke, seawater and lemon juice. Chiselled, as they say. With water: as usual, more hay, raw wool... Mouth (neat): it's rather bigger than others, with more fatty oils, but it remains very crisp and zesty. Lime, lemon, brine, lapsang souchong. Simple and perfect. With water: more rooty notes and more grapefruit. Remains ultra-crisp. Finish: long, maybe a notch sweeter, almost sugary now. Some newish oak involved? Comments: I think they got it right once again. It's very 'right' whisky, which is quite different, and probably better than very 'good'. Ah well, forget about that gibberish.

SGP:547 - 88 points.

While we're at it, we could as well have the recent 30 yo in the same series...

Port Askaig 30 yo (51.1%, Specialty Drinks, 2013)

There used to be version that was bottled at a very Taliskery 45.8%, but this newer one is bottled at 51.1% as you may have noticed. Colour: straw. Nose: unstoppably appealing (wot wot wot?) with these notes of fresh putty and paint, almond oil and plasticine, followed by the expected brine, seawater, oysters and keepers. More complex, with more hydrocarbons - perhaps - and more fresh butter as well. Maybe it's a little more fragile in a way, but it's lovely. Mouth: no, it's pretty great. Starts slightly shy, on citrons and touches of paper, but it just never stops growing after that, with some liquorice, kippers again, lime, salty animals (our beloved whelks), apple peelings and a few drops of genuine cider (not the sweetish junk of course). Very briny after one minute, but moderately peaty. Finish: longer than expected, with more putty and bitter almonds again. Salted bitter almonds. Salmiak in the aftertaste. Comments: another one that's very right. It's not quite a different world after the lovely 19, though.

SGP:467 - 90 points.

Caol Ila 30 yo 1982/2013 (52%, Coopers Choice for The Limburg Whisky Fair, hogshead, cask #4721, 275 bottles)

Colour: pale gold. Nose: wow! Right the point where the great fatty/phenolic rums (Caroni, Hampden, some Demeraras) rejoin malty territories. Serious, you could think this is one of them at very first nosing. Right, once the tangerines, the kippers and the straight peat smoke join in the dancing you cannot be mistaken anymore but still... Very great nose. With water: once again, wool and hay. Maybe one or two distinguished wet dogs (hello dogs). Mouth (neat): we're extremely close to the Port Askaig, this one's just a little crisper and even more 'chiselled'. A little more medicinal too. Excellent. No, wait, it's very medicinal. With water: excellent, it's the phase when these peaters become rounder and more on complex phenolic notes, old garage, oils, petrol, greases... Finish: good length, with more salty liquorice coming out. Comments: the only problem with old Caol Ilas is that you can drink a lot of them, while other peaters from Islay will stuff you more. Just a personal observation... This one's really, really great.

SGP:467 - 91 points.

Good, I think we've trapped ourselves, in no way we could go on with younger Caol Ilas after these two wonderful old ones. Let's rather try to find one or two older ones, or interesting ones... (rumaging rumaging...) How about this baby?...

Caol Ila 21 yo 1974/1996 (57.2%, Wilson & Morgan, cask #12601, 273 bottles)

Picture of older bottling bearing similar label. From the year when they restared the distillery after having expanded it. Colour: white wine. Nose: what a brute! This one is extremely spirity and aggressive, it's almost un-nosable. It only calms down a bit after a good five minutes, with what seems to be a lot of grapefruit and maybe seaweed. Thank God we've got a solution (so to speak, haha): With water: nah, it remains a pretty narrow and aggressive spirit. It's very nice, but it's very narrow? Seaweed and smoke, that's pretty all. Mouth (neat): big, massive, immensely lemony, that's all I can tell, cough, cough... With water: good, no more, no less. Salted lemons and kippers, with some smoke. Maybe some mint too. Finish: rather long but without much changes. Comments: no old bottle effect here, this was youngish when it was bottled and it remained youngish and a little harsh and simple. Don't get me wrong, it's very good, but I liked the previous ones (even) better.

SGP:367 - 84 points.

All right, one last Caol Ila. And as we just had a rather raw one, let's have another... Please fasten your seatbelts!

Caol Ila 12 yo (64.8%, James MacArthur, +/-1986)

This must be very early post-1973 distillation. We've already had some of these legendary early young Caol Ilas at very high strengths (63% or even 63.5%) by James MacArthur, but almost 65%, never. This must have been filled at 70% vol. Wish me luck. Colour: pale white wine. Nose: an ashtray splashed with diesel oil. Very difficult, very dangerous. With water: even with a lot of water, it remains rough and raw. Brine, brine and brine plus the same notes of diesel oil. quite a lot of plasticine too. Mouth (neat): great, you just have to take only a quarter of a drop at a time. It's very lemony but high alcohol does 'promote' those flavours. With water: simple, clean. Grapefruits, lemons, ashes and almond oil. It's good but it's very young and pungent. Finish: long, a tad medicinal (mercurochrome) and always very briny. The aftertaste is pleasant, smoked and salted liquorice? Comments: it was a young beast and it remained a young beast. It's great spirit, but it's too rough and water just wouldn't help. Plus, some kind of flocculation happened when I added water, which scared me to death. Well, almost, but that was a very unusual kind of white flocculation.

SGP:357 - 78 points.