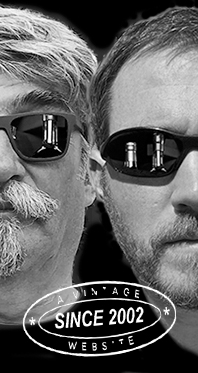 Home
Thousands of tastings,
all the music,
all the rambligs
and all the fun
(hopefully!)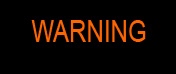 Whiskyfun.com
Guaranteed ad-free
copyright 2002-2013



July 10, 2013

---

Los cheapos - four blends

Are there too many expensive or rare or unavailable whiskies on WF? Maybe, and that's why today we'll try to compensate for those biases again with a few 'los cheapos' for the vulgum pecus (that's not you and me, is it!)

Bell's Original (40%, OB, blend, +/-2012)

Colour: pale gold. Nose: alcohol and burnt caramel, then a little cardboard, overripe apples, breakfast cereals and regular caramel. Roughish around the edges, not very pleasant when nosed unmixed. Mouth: it's okay, I'd say, despite the weakness. Totally boring but I doubt anybody ever had the idea of drinking the regular Bell's neat, without ice (or Coke, orange juice, cranberry juice, Schweppes, lemonade or anything designed to improve this very humble Scotch). Now the, notes of burnt cardboard are hard to stand. Finish: short, carbdoardy. Burnt, er… stuff. Bitter. Comments: seriously sub-Johnnie Red. Not exactly flawed, so not worth les than 50 points in my book, but I say this shouldn't be tried naked (the whisky, arfff, I'm trying to adapt the jokes to the quality of the whiskies I try).

SGP:221 - 65 points.

Clan Campbell (40%, OB, blend, +/-2012)

Colour: pale gold. Nose: even less aromatic than the Bell's. Cardboard, oatcakes, burnt caramel, papers, vase water, cellulose, sawdust… No interest whatsoever, but it's actually quite harmless. Or should that be innocuous? Mouth: there's something that I did not find in the Bell's and that's not rare in cheap blends: plasticine. On the other hand, the maltiness is pleasant, there are even touches of sherry, figs, raisins… And tarte tatin. It's actually pretty good whisky once you've forgotten about the plastic/paraffin. And it's less thin than the Bell's. Finish: rather short, malty, with roasted nuts. Comments: I think it's solid blend. Would deserve 75 without the plasticine.

SGP:331 - 70 points.

Lauder's (40%, 0B, blend, +/-2012)

Colour: straw. Nose: this one is a grassier blend, with also more honey and smoke. Better composed, it seems. A pleasant earthiness. Also a little flour, tapioca, corn syrup, white rum… Nosable, I'd say. Mouth: hmm, I'm split. On the one hand, there's a good smokiness and some rather complex notes of oils and putties and such, but on the other hand, it's weak, disjointed, even watery. Oh, and there's also a little soap, which is the utter enemy of any civilised Scotch in my opinion. Finish: well the soap got bigger and comes with bitter herbs. Very strong green tea, also brown sugar. Indeed, disjointed. Comments: this weak baby had its moments but some parts are a little hard to enjoy. No, very hard to enjoy. A shame because the bottle is nice!

SGP:222 - 50 points.

Islay Mist 'Deluxe' (40%, OB, blend, +/-2012)

All right, I agree this isn't fair, like Black Bottle, Islay Mist has long been a peaty blend for malt drinkers. But is it still good? Let's see… Colour: pale gold. Nose: there is some peat, and it's even pleasantly maritime, but sadly, the rest is weak, thin, flat and extremely cardboardy. I've had many a great Islay Mist in the past, but this is very disappointing. Unless it all happens on the palate… Mouth: it's ultra-young Laphroaig that plays the leading part, and whilst ultra-young Laphroaig can be superb, it has to come with power or it's just too flat and dry. That's exactly what happens here, peat is even a handicap in this context. Yes, Serge speaking. Eating smoked carbon paper or something like that. Finish: not short thanks to the peat, but too sooty and ashy, without any fruits or else to make it a little more… pleasant. Comments: very disappointing, but let's remember this is the cheaper Islay Mist. I think they're still making older versions that should be much better. We must accept finite disappointment, but never lose infinite hope, said Martin Luther King.

SGP:144

(how unbalanced!)

- 35 points.

Okay, I think I we'll go on tasting harder to find malt whiskies if you don't mind ;-).