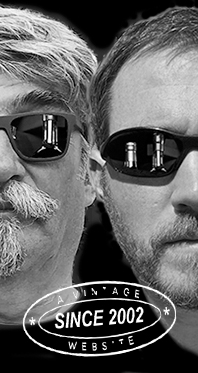 Home
Thousands of tastings,
all the music,
all the rambligs
and all the fun
(hopefully!)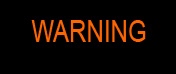 Whiskyfun.com
Guaranteed ad-free
copyright 2002-2013



December 17, 2013

---

Port Ellen 13th Release and sisters

All right, Port Ellen. Ueber-cult and speculative. There's a new Special Release, in case you haven't heard, but as old PEs aren't as rare as old Lagavulins - while Lagavulin's active whereas PE isn't - PE's still cheaper than Lagavulin at similar ages. Are you following me? As usual, we'll first have a worthy 'opponent' from the same decade. Or, wait, a new younger one. Or both... Ooh, this is complicated...

Port Ellen 31 yo 1982/2013 (51.5%, Douglas Laing, Old Particular, refill hogshead, 286 bottles)

It's that funny 31yo PE that the excellent bottlers chose to sell at a lower price than that of a 21yo Ardbeg. I'm deeply perplexed I have I say - oh, it's the Ardbeg that's too expensive, of course, not the other way around ;-). Colour: pale gold. Nose: it's a high-impact, 'young', evident, simple, unadorned Port Ellen. The problem is that we love high-impact, 'young', evident, simple, unadorned Port Ellens, don't we? Tarry ropes, seashells, oysters, tincture of iodine, salmiak, then menthol and only a mild(ish) peat smoke. Maybe almond and apple skins. With water: maybe not the best swimmer ever, it got narrower and a little sour, kind of vaguely stale, even after very low reduction. Having said that, some sides remain superb as well. Salted wormwood? Mouth (neat): immediate, simple, sort of easy and kind of great. Bittersweet like a blend of lemon juice and seawater, I'd say. Sweet peat, lemon curd, salted biscuits, salted liquorice, smoked salmon... having said that, it's not a very tarry one. Barley bonbons, there's some sweetness. Parma violets. With water: lemon, brine and Demerara sugar. Straighter, cleaner again and simply lovely. Finish: long, now sharply chiselled. Whelks and oysters with lemon. What's not to like? Comments: twist and turns and a great finish. Careful with water, that works but don't push it.

SGP:446 - 91 points.

Port Ellen 35 yo 1977/2012 (50.4%, Douglas Laing, Old and Rare Platinum, 199 bottles)

Colour: gold. Nose: this one's as terpenic, mentholaded, camphory and then kippery as an old peater can be. Also damp earth - well, mud - thuja wood (new Moroccan chessboard straight from the souk ;-)) and a wide assortment of grandma's cough syrups and lozenges. Behind all that, apples, verbena and maybe touches of very old dry white wine. The high menthol, which I love in the nose, can lead to a problem on the palate, we'll see... Too much oak? With water: one word only, yellow chartreuse. All right, and wet wool. And plasticine. Mouth (neat): oily, the mint and the liquorice are back, but the oak is kept at bay, great news. So it's extractive but in a great way. Granted, there's quite some plasticine as well, putty, paraffin but all that is under control and it then unfolds on the expected tarry and salty liquorice, while always keeping some menthol on the side. Less kippery than others. With water: not quite, this time it's having a little trouble, becoming slightly disjointed and maybe too briny, in a way. More drying oak and tea too. Water brought out much more brine. Finish: long, salty. Seawater and tea. Comments: not the sharpest/cleanest, and not the most complex ever either, but this oldie still delivers. Again, careful with water.

SGP:355 - 87 points.

Port Ellen 34 yo 1978/2013 '13th Release' (55%, OB, Special Releases, 2958 bottles)

Colour: full gold. Nose: we aren't far from the 1977, but this one's more polished, a notch rounder, a tad gentler despite the higher strength. Surprisingly gentle, in fact, even a little simple, but that lasts only for one minute, and then it takes off like an albatross, slowly and surely. Brine, lemon juice, engine oil, liquid tar, wet wool, paraffin, orange wine, a drop of balsamic vinegar, moss and mushrooms, maybe fresh parsley. After five minutes, there are more and more notes of mead and it's even a little acetic, in a good way. No straight vinegar! Also cold smoke (cigar). With water: ha! Used fireworks, humus, burnt wood (pine, beech) and green tobacco. The smoke from Kretek cigarettes (tobacco and cloves, that's what you can smell in just any Indonesian street). This one makes you travel. Mouth (neat): oh but it's not an old, quiet one! Starts 'nervous', as lemony as a youngster, even a notch fizzy, with peppers and bitter herbs just below the surface. Some unexpected notes of cider and apple peel, lemon zests, playful green peppercorns, citrons... Did they throw a small cask of Rosebank into the vatting? With water: it's the Ziegfeld Follies in a swimming pool, this time water works magnificently. Now, what's interesting is that it's rather brown sugar and even sweet barley that come out, which makes it unexpectedly rounder and gentler. Finish: long, kind of smooth, with some sort of smoked cider as well as smoked and salted fish. Comments: maybe not as 'immediate and unquestionable' as earlier releases, and certainly not as 'bigly tarry' as middle-aged PEs such as the Rare Malts and such, but it's another magnificent old PE for sure. It's just got a little less Port-Ellenness, if I may.

SGP:356 - 93 points.