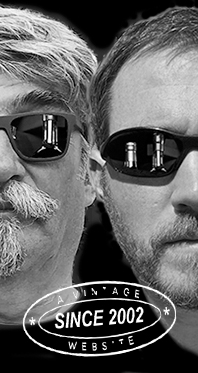 Home
Thousands of tastings,
all the music,
all the rambligs
and all the fun
(hopefully!)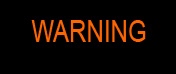 Whiskyfun.com
Guaranteed ad-free
copyright 2002-2013



August 12, 2013

---

Convalmores don't grow in trees these days, they never did anyway. The distillery was closed in 1985 and apart from a very nice old OB a few years back, new Convalmores have become rarer and rarer. Except that the magicians at Cadenhead's just issued a brand new one, a 1977. Time to compare this new baby with a few siblings, why not in a wee traditional verticale? We'll first have an aperitif that could have been the last one in the verticale, but as it's also the lightest and most possibly the most fragile, we'll have it as #1 if you don't mind. Oh, and it is to be noted that I hardly ever tasted more than ten Convalmores until today.

Convalmore 1969/1991 (40%, Gordon & MacPhail, Connoisseur's Choice)

The only 1969 I've tried before was a very young CC old brown label (12 yo, WF 85). Colour: gold. Nose: definitely old style, with a sourness that's not be found anymore in contemporary whiskies. We're rather between sour apple juice, pine needles, old wood, soot (a lot) and then this feeling of old toolbox, possibly from a little OBE. It's a rather aromatic nose, certainly not weak. Maybe a little curry too? Mouth: ah, it's like sipping a cocktail made out of shoe polish and walnut liqueur (have to try that). It's bitter, acrid, grassy, becoming even cardboardy after a few seconds in your mouths, with some white pepper as well, cinnamon, cocoa powder (not the sweet ones!)… This really isn't easy despite some pleasant touches of lemon. Finish: a little short, leaving only the drier parts on your tongue. Overinfused green tea. Comments: certainly interesting and obviously un-modern. It's really indie malt whisky as it used to be sold a long time ago: as 'interesting variants', if not alternatives.

SGP:372 - 76 points.

Convalmore 23 yo 1984/2008 (43%, Gordon & MacPhail, Connoisseur's Choice, refill sherry hogshead) This one was distilled not long before the distillery was closed for good. Colour: straw. Nose: whah! We're very far from the 1969, this is much grassier, bitterer, difficult, with whiffs of burning plastic and paper. The good news is that as often, things tend to improve once the fruits manage to come through, in this case a combination of bitter almonds and apples. Maybe also white peaches? Also putty and a little soapiness. A tad wobbly, I'd say, but it improves. Some paraffin too. Mouth: much easier than the 1969, fruitier, without so much drying parts and with rather more power as well. Nice touches of bananas and pineapples. A fruit salad with green spices, cinnamon, juniper. Enjoyable! Finish: quite long, becoming drying this time, with a rather massive pepper coming out. The paraffin is back in the aftertaste. Comments: not much easier than the 1969, but this one's pleasant and the first part of the palate (arrival and middle) were even very nice.

SGP:462 - 83 points.

Convalmore-Glenlivet 26 yo 1981 (46%, Cadenhead, Original Collection, sherry, +/-2007)

Colour: gold. Nose: starts where the 1984 ended on the nose, that is to say with paraffin. There's some curry as well, pinesap, maybe more leather and apples, soot… I also seem to detect green bananas but the whole always remains quite waxy and paraffiny. Wasabi mixed with honey, which should give us some kind of sweet mustard? Mouth: ah, now we're talking! Another planet, with many crystallized fruits, citrus, bananas, maybe mangos, as well as angelica and lemongrass. Perfect mouth feel and a perfect green spiciness around 'the end of the middle'. Soft curry? Finish: long, with a little chocolate now, oranges, marzipan and bitter almonds in the aftertaste. Comments: this one was less sooty/bitter than the G&Ms. The palate's well above the nose (yes, grand horror mister anatomist).

SGP:561 - 87 points.

Convalmore 22 yo 1978/2008 (50%, Douglas Laing, Old Malt Cask, 336 bottles)

There used to be a superb 1978 in the official Rare Malts series (WF 90). Colour: straw. Nose: this one is more powerful, quite obviously, but also more mineral, austere, almondy and… paraffiny. Hints of very grassy white rhum agricole, freshly mown lawn, then moss and this discreet touch of plastic that we already had in the 1984. It's much more 'northern Highlands' than 'Speyside', assuming that regions do make sense in Scotland. Well, maybe they did more in the past? Mouth: same as with the 1981, the palate is much sexier than the nose. We do find the same notes of citrus fruits, oranges, almonds, sweet curry paste and not-too-ripe bananas. It remains a grassy whisky but the zestiness makes it most pleasant. Finish: long, with the same wee touch of plastic and paraffin again (nothing disturbing, honest) and then lemon honey, apple peelings and marzipan. Comments: very close to the 1981, same high quality. Convalmore is going up in my estimation. Oh and this one needed no water.

SGP:561 - 87 points.

Convalmore-Glenlivet 36 yo 1977/2013 (58.2%, Cadenhead, small batch, hogshead, 288 bottles)

This is Cadenhead's new one, obviously. The fairly recent OB was a 1977 as well and it was great (bottled 2005 – well that's not too recent, is it – WF 89). Colour: full gold. Nose: ah. Can one mix tar with vanilla and chocolate? That's all I get at first nosing, all other aromas remain very tiny, almost negligible (maybe tobacco, maybe mangos, maybe bananas, maybe grass, maybe almonds). Water is needed. With water: oooh! The best use of water, the whisky does 'the peacock's tail', on many fruits and spices. The oak woke up as well but I guess that was unavoidable (old wood, musty wine cellar). Great nose. Mouth (neat): big, what do I say, huge crystallised lemon and tangerine on a bed of wax and paraffin again. Very creamy, oily body. Maybe a little mead too, orange blossom… With water: fab fruitiness, especially 'green' fruits. Carambola? Lime? Finish: maybe not the longest, but it's clean, fruity, complex and the honeyed aftertaste is lovely. Comments: there aren't enough around but maybe, I said maybe 1977 was to Convalmore what 1976 was to Benriach and 1972 to Caperdonich? Elegant fruit bombs…

SGP:751 - 92 points.

Convalmore 30 yo 1976/2007 (44.1%, Douglas Laing, Old Malt Cask, DL ref #3520, 192 bottles)

Colour: gold. Nose: it's the first one that's frankly fresh and fruity at first nosing, and that's most enjoyable. It's actually very 'fruit-salady' (S., you're fired), with plenty of oranges, pears, peaches, melons and even white cherries. Not to forget the bananas. Behind this massive fruitiness, also a few aromatic herbs, verbena, wormwood, aniseed and such. Lovely, and I mean lovely nose. Should we call it an 'un-Convalmore' nose? After fifteen minutes, some amazing grapefruit coming through, loud and crystal clean. Mouth: bang, another stunner! This one's narrow and even simple, with 'only' crisp and zesty fruits and fresh, minty herbs, but that's more than enough. Great spicy counterpoint in the background (pepper, cardamom). Finish: long, with maybe only a tiny-wee soapiness again, but the grapefruits are absolutely wunderbar. Comments: Convalmore's going up up up in my list.

SGP:751 - 91 points.

Convalmore 31 yo 1975/2006 (46.9%, Enjoy Whisky, 268 bottles)

Colour: pale straw. Nose: a pretty different style again, this time it's the vanilla and touches of bread that strike first (strange, usually bread goes away with age), together with a little varnish and then aromatic herbs. Maybe touches of lavender? Geranium? Maybe also green melon. It's an interesting nose, quite unusual, not just at Convalmore's. The paraffin is back as well. Let's check the palate… Mouth: it's having a little trouble after the 1977 and 1976 but it remains a very fine dram. Maybe the oak's got a little too loud vs. the zesty fruits that are well there again. I mean grapefruits again, also passion fruits and mangos. Some mint as well. Very, very fine but I'm afraid it's got a bad seat. Finish: quite long, more vibrant again, on lime and grapefruits. Touches of cane sugar and mint… Scottish mojito? Some chocolate in the aftertaste. Comments: no, it's very, very fine, but probably less 'focused' than the beautiful 1977 and 1976.

SGP:651 - 85 points.

We'll have more Convalmore in the coming weeks.