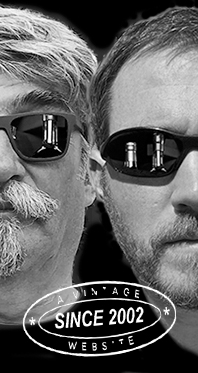 Home
Thousands of tastings,
all the music,
all the rambligs
and all the fun
(hopefully!)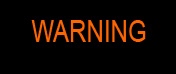 Whiskyfun.com
Guaranteed ad-free
copyright 2002-2013



May 23, 2013

---

Six new Littlemill for some fruity fun

The Littlemill revolution isn't over! The indies keep issuing new casks every month or even week and that pleases me because many, if not all of them, are excellent. We'll have six new ones today... And that'll be even easier since, in my experience, Littlemill does not need much water. Rather than by vintage, we'll have them by ascending strength, that's easier as well.

Littlemill 27 yo 1985/2012 (46%, Coopers Choice, hogshead, cask #116, 250 bottles)

Colour: straw. Nose: lovely combination of pink grapefruits, mild honey, vanilla, fresh mint and apple peelings. Freshness, balance, fruitiness, elegance, everything is there, in a genuine old Lowlands style. Mouth: perfect citrus explosion, plus juicy raisins in the background. It does actually taste a lot like juicy raisins, there's even a slight muscaty side. A very dangerous dram. Finish: medium but ultra-citrusy. Tangerines and grapefruits all over the place. Comments: textbook ueber-fruity Littlemill. As I said, it's dangerous whisky coz it's so drinkable. Coopers Choice had a 25yo from the very same vintage two years ago that was much less to my liking but this one's pretty perfect. Simple fruity pleasures...

SGP:651 - 87 points.

Littlemill 21 yo 1991/2013 (47.1%, Whisky Spirits, WhiskySeasons, June 2013)

Colour: white wine. Nose: a more restrained, more mineral version, probably from a less active cask. That may suggest that Littlemill's usual exuberant citrusy side is enhanced by the oak. Having said that, this is just as lovely, with maybe a little more bubblegum as well after a few minutes. Mouth: quite a lemony bomb again, we're extremely close to the 1985, just a notch rougher. And again these raisins... In short, another dangerous one, much too easy to quaff. Finish: rather long, very fruity. Crystallised lemons and oranges plus a few herbs. Maybe savory? Comments: it's one of these 'riesling' malts that I quite enjoy. Goes down a treat.

SGP:551 - 87 points.

Littlemill 21 yo 1991/2013 (50%, Douglas Laing, Old Malt Cask, refill hogshead, 262 bottles)

Colour: straw. Nose: we're much closer to the Whisky Spirit than to Coopers' 1985. This one's even a little porridgy and yoghurty in comparison. Some paraffin and 'artificial' vanilla too. Mouth: yeah, this baby's more difficult. There's a little plastic and then some odd notes of... coconut-flavoured yoghurt? Too bad because otherwise it's a fine Littlemill. Finish: again, crystallised lemons, and for a long time, except that some paraffin remains in the aftertaste. Comments: the general feeling is actually nicer than what you'd think when reading my notes, it's just a little weird at times.

SGP:461 - 80 points.

Littlemill 24 yo 1988/2013 (50.3%, The Whisky Agency, refill bourbon hogshead, 309 bottles)

Colour: gold. Nose: this is more complex than the others, less straight, wider... Bags of lemons as usual, also herbs such as parsley (I also get, I swear, a little soy sauce and balsamic vinegar while this is no sherry wood), touches of dairy cream and then distinct notes of young sauvignon. As I said, this one's a little more complex so far. Mouth: perfect unfolding. A perfect fruit salad with oranges, tangerines, lemons... And a few slices of pineapple, a little candy sugar and some caramelised barley. Yeah, should that exist, does it? Finish: long, perfect, candied citrus fruits. Comments: perfect age, perfect spirit, perfect wood that lets the spirit talk. We're reaching perfection.

SGP:641 - 90 points.

Littlemill 20 yo 1992/2013 (54.9%, Berry Bros & Rudd, cask #10)

Colour: straw. Nose: this time it's rather the vanilla that speaks first, then we have the expected bag of citrus fruits. No I won't list them all. Maybe hints of coconut like in the 1991 by Whisky Spirit? I'm tempted to add water but I'll play today's silly game: no water. Mouth: unusual, in a good way. Not easy to pin down, wait... Some wormwood for sure (absinth), aniseed, then orange liqueur (rather John Glaser's excellent Orangerie, are they still making it?), raisins, ouzo (not kidding)... A lot of fun in this one, and it's not dissonant in any way. Very oily mouth feel. Finish: long and pretty perfect. Old Sauternes this time, it's spectacular. Comments: this baby hasn't got the 1988's purity and total 'Littlemillness', but there are bags of fun. Try it if you can!

SGP:651 - 89 points.

Littlemill 21 yo 1992/2013 (55.6%, Single Cask Collection, cask #20, 318 bottles)

Ha ha, after cask #10, let's have cask #20. Colour: straw. Nose: look, no disrespect meant to this other superb Littlemill but it's quite the same as above, so long story short, it's a great nose. Mouth: slightly different now, we have rather less wormwood and other herbs, while the candied citrus fruits got comparatively a little louder. It's also a notch thicker and creamier, but that could be the extra 0.7%. Just kidding. Finish: long, a notch more on straw wine than on Sauternes but hey, I may well be trying to be smart. Comments: Seriously, it's another superb Littlemill. To think that the distillery, one of the oldest in Scotland (1772!) got closed less than two years later... (sob!).

SGP:641 - 89 points.