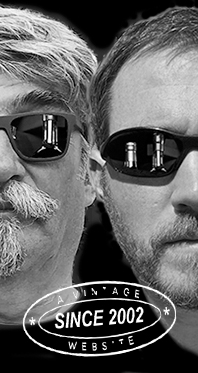 Home
Thousands of tastings,
all the music,
all the rambligs
and all the fun
(hopefully!)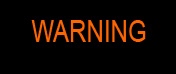 Whiskyfun.com
Guaranteed ad-free
copyright 2002-2013



September 11, 2013

---

Tasting Clynelish from 1965 to 1997
(Rather the other way around)

Imagine we haven't tasted one single Clynelish since the 16th of July this year! What happened? To think that we've been having some cheapo rum instead... I agree, that's a shame and a straight scandal! Let's put all this back on the rails, with these babies...

Clynelish 15 yo 1997/2012 (46%, Carn Mor, Strictly Limited, 605 bottles)

A vatting of two casks. Not too sure about the name 'strictly limited', that may be a notch excessive. Right, it stinks. Colour: light gold. Nose: well these just cannot be bad, although this version is rather on the drier side. Indeed there's quite some cinchona, tonic water and something faintly spritzy that's a bit unpleasant. It's a little soapy too, like some Clynelishes from the late 1970s could be at times (not the best years up there in my opinion). So, despite the nice waxy citrons, this is a bit difficult. Aspirin tablets? Let's check the palate. Mouth: better, fuller, oilier, with more oranges and citrons and absolutely no soap this time. Rather wax, which was expected. Some sweet barley too, a little juniper that gives it a 'gin' side that quite a few Clynelishes already had in my opinion. More than fine. Finish: long, with a little more fudge and a salty aftertaste. A little custardy too. Comments: I'm not fond of the nose but find the palate excellent. To hell with the nose!

SGP:562 - 82 points.

Clynelish 16 yo 1997/2013 'Spiced Chocolate Cup' (46%, Wemyss Malts, hogshead, 302 bottles)

Another 1997 nicknamed 'Fresh Fruit Sorbet' has been much to my liking last year (WF 87). Now I like chocolate too when it's not industrial junk (which this whisky can't be of course). Colour: straw. Nose: this one is so much more like it! No tonic water and no soap whatsoever, and more waxes, citrons, lemons and brine. And olive oil. And pepper. Textbook modern Clynelishesque nose. Mouth: I don't find much chocolate but too hell with chocolate. Now it's true that this one is a little unusual, it's got quite some caraway and cloves, some caramel, vanilla fudge, white pepper, all that on top of the usual crystallised grapefruits and maybe oranges. I find this quite irresistible and the fact that it's rather different from the many other 1997s that are to found these days makes it even greater. Finish: long, wonderfully waxy, rather on the citrusy side again. The freshness remains impressive. And touches of salt as is customary. Comments: just mega-good. Still waiting for the chocolate, having said that.

SGP:652 - 90 points.

Clynelish 17 yo 1995/2013 (57.3%, Cadenhead, small batch, sherry butt, 588 bottles)

A sherry butt! Will the spirit's usual zesty side manage to come through? Colour: light amber. Nose: hmmm... Flints everywhere, leather as well, gravel, struck matches, then quite a lot of sour wine and beers... Wheelbarrows of spent lees, actually. A blunderbuss that was just fired (using truffles, haha). What a strange one! With water: not a blunderbuss, rather the Big Bertha! What's quite funny though is that this is kind of enjoyable, unless you're religiously against this style. Mouth (neat): it's the clash of the titans. The spirit's bigness and the sherry's ... erm... flintiness (to put it mildly) fight endlessly. What a strange beast indeed. With water: more utter weirdness. Old Seville oranges, leatherette and black truffles. Finish: more of all that. It's so funny that they chose to bottle this cask(s) within this stellar new series, but it's no secret that they are sometimes, just like us, fond of a joke. Comments: lol!

SGP:461 - 78 points.

Clynelish 23 yo 1966/1989 (51.7%, Cadenhead for Nidaba, 90 bottles)

There was also a 1965, I utterly loved it. I guess there's no need to tell you that this beauty was distilled at 'old' Clynelish aka Brora. Colour: gold. Nose: pah pah pah pah... We're well at the old dumpies', because there's more metal, soot and fumes than at a smithy's. It's astounding whisky if you like this style. There's a little more oak influence than in the old officials, both the 5s and the 12s, as well as (even) more shoe polish, greases, engine oils, then mosses, ferns, leaves, wet dogs (sorry dogs, you know we love you)... It is immense whisky. With water: an eagle. Totally and exactly my preferred style. If you're into wine, maybe you know Dagueneau's Asteroide? Well, then this is a blend of that one with Trimbach's best Saint-Hune and Zind-Humbrecht's best dry Rangen. Fifty-fifty-fifty ;-). No need to fight. Mouth (neat): makes you cry. Not everyone is an utter fan of these dry styles, but if you are, this is the Miura or the GTO of them all. Utter waxy and sooty perfection, God's own whisky, it would even send the whole isle of Islay to the bottom if you ask me. Yes I love Islay and its whiskies, dearly. With water: crikey, it got bigger! Amazing! Even at +/-45%! I think you should call the anti-maltoporn brigade NOW. Finish: delayed. Comments: cancelled.

SGP:375 - 97 points.

Clynelish 24 yo 1965/1989 (46%, Cadenhead for Sestante/Mainardi, 75cl)

You see, its not the first time we're trying this sweet baby but the last time I've published notes that was on August 2, 2004. This will be one of the very few occasions when we'll be trying the same whisky twice on WF, but that's for the cause! Hope you understand... Colour: full gold. Nose: very similar to the 1966, only toned down a bit, and with more obvious sherry. That is to say that there's this lovely sootiness once again, mingled with walnut wine and maybe a blend of tar and mint liqueurs, all that in a gangue of toffee and dried fruits. Indeed, fruitcake. And after twenty minutes, some camphor, always welcome in my book. It's amazing that this baby does not succumb to the eternal glory of the 1966, despite a lower strength. Mouth: it's just struggling a bit if you don't wait a little longer after the massively dazzling 1966, but then this 1965 takes off like a Brora-fuelled Spitfire and would then never go down. What's noticeable are the citrons that we also found in the modern ones, the saltiness, the polishes, the ashy side, the fruity olive oil (my favourite in this style is Nyons in Provence, just saying) and the, well, just the fullness. Such a perfect spirit, I really wonder why they decided to close this distillery down back in 1967. Well no wonder they decided to reopen it in 1968 ;-). Finish: I've seen longer ones, but this is so perfect... What's especially fabulous is when all flavours mingle together and become only one. That happens very rarely and I think it's always a sign of utter quality whether with wine or with spirits. Right, not with vodka, there's only one flavour in the first place anyway. Yes, if any. Comments: I am impressed. This is from a bottle I've opened more than two years ago and I think it became even greater. Sadly, stocks are getting very low...

SGP:464 - 95 points.