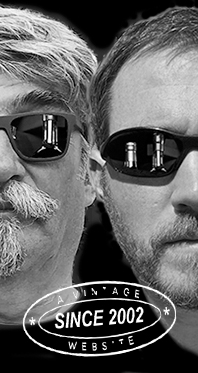 Home
Thousands of tastings,
all the music,
all the rambligs
and all the fun
(hopefully!)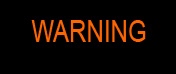 Whiskyfun.com
Guaranteed ad-free
copyright 2002-2013



June 26, 2013

---

Tasting single island Cognac and
a bonus that's also kind of Scottish

| | |
| --- | --- |
| These days both Cognac and Scotch are widely popular, albeit not in the same countries (I think Cognac is bigger than Scotch in China, for example), and both categories are starting to overlap quite a bit, as was already the case in the past on various occasions. More and more Scotches are going the Cognac way (glitzy decanters, no age statement, glamorous names – well…) while some Cognacs are going the Scotch way, that is to say use 'regular' bottles and do single casks, or use 'coastal' references, allusions to special warehouses, wood, maturation… | |

We'll have a few good examples today with Camus' Ile de Ré Cognacs that have been distilled from single grapes (ugni blanc) coming from the westernmost part of Cognac, that is to say the rather posh island of Ré. Both distillation and maturation took place on the island as well, so it should be all about 'terroir', much more so than with malt whisky in any case. Let's also remember two main constraints in Cognac: the wood cannot have previously contained anything but Cognac, while the grapes have to come from the appellation area, contrarily to grains or even barley used for Scotch, that can come from anywhere in the world.

Camus 'Ile de Ré' (40%, OB, Cognac, +/-2013)

The entry-level version, so most probably the youngest. Colour: gold. Nose: what strikes first is the fact that we're somewhere between both worlds here, there are allusions to malt whisky in the sense that it's rather less grapey than other Cognacs, and certainly less smooth and sweet. We have blend of sultanas, honeydew, a little vanilla and then quite a lot of stewed peaches and apricots, a style that's also to be found at several propriétaires in my experience. Good news! I also find a little putty and just wee – sorry, petites – touches of turpentine and green spices. The whole is relatively easy and certainly not in-your-face. Mouth: a little rougher this time, with a bigger grapey side (skins) and touches of marc. This baby should be quite young and I'm wondering if it wouldn't go well with a few sacrilegious ice cubes. Orange zests and brown sugar, touches of new kirsch. Finish: relatively short but clean despite the notes of candy sugar that remain rather in the front. I also seem to find a little salt. Comments: a very nice nose and a pleasant palate. Again, I'll try this one on ice when summer is here.

SGP:550 - around 81/82 points.

Camus 'Ile de Ré Double Matured' (40%, OB, Cognac, +/-2013)

This one was re-racked in specially toasted barrels. Colour: full gold. Nose: not wildly different from the previous one. There's a little more oak – but it's anything but oaky – and a little more vanilla and chocolate, and maybe rather less putty. Rather pine sap, maybe? A little more honey too, more raisins, and indeed something slightly coastal, ala Bruichladdich if we're talking Scotch. And cranberries? More spices after a while, cardamom and ginger from some relatively active oak. Mouth: much richer than the previous Ile de Ré, but not really oakier even if there is a little cinnamon, ginger and nutmeg. Mead, apricot jam, gingerbread and touches of sugar cane or rhum agricole. Good body, rather light but not weak. The dried fruits (raisins first) come more to the front over time. Finish: not very long but clean, with more chocolate and more honey. Slightly bourbony. A lighter saltiness than in the first one. Comments: I'd love to try this at 45 or 46% vol., the spirit should stand those strengths.

SGP:650 - around 83/84 points.

Camus 'Ile de Ré Cliffside Cellar' (40%, OB, Cognac, +/-2013)

We cannot not think of Bowmore's warehouse #1 here. It was matured in an old fortress called Le Fort de la Prée, 'in the damp salt-laden air of the Atlantic, whose waves crash just metres from the cellar', says the deep blue box. Haha, rings a bell, doesn't it. Colour: full gold. Nose: this IS more coastal, it's actually quite amazing because I don't know of any unpeated Scotch that smells so, well, maritime. Iodine and seashells, then beach sand, all that over a rather delicate combination of soft honey, stewed garden fruits, oranges, tangerines and vanilla. An impressive freshness in this one. Shall we find salt on the palate? Let's see… Mouth: indeed, there is a little salt, also oranges, honey, angelica and touches of menthol but other than that, it's the dried fruits that speak out. Bags and bags of raisins and then rather Seville oranges. Sweet but not dull. Finish: short to medium, with a little more spices. Liquorice, a little ginger. Comments: the coastal side shines through in the nose, a little less so on your palate. A very fine Cognac nonetheless, more polished than the previous ones and probably older.

SGP:641 - around 85 points.

Bonus: something very different, much older Cognac – probably early landed - bottled by some Scotch merchants. Some kind of overlapping again! This should make for just the opposite of the three Ile de Ré.

Cognac 1878 (Matthew Gloag, relabelled and sold in 1996 by Christie's)

Most probably pre-phylloxeric and all distilled from folle blanche. Colour: bronze amber. Nose: indeed, exactly the opposite. Much more aromatic, with more rancio, many dried fruits, some sugar cane, various honeys, white chocolate, milk chocolate (Lindt's creamiest), bags of raisins, old sweet wine (starting with an Y), then more damp earth, humus, moss, fern, pipe tobacco, Chartreuse… That was expected from such an old Cognac. Incredibly fresh and totally tireless, I guess it was first bottled at around 30 years of age, from good refill wood. Just wild guesses… Mouth: the oak's much, much louder than in the Ile de Ré, there's more vanilla and, above all, a lot of coconut, which comes unexpected. To be honest, the palate isn't this old baby's best side. Quite some sour wood as well… I'm actually wondering if this isn't the oldest bottled pina colada ever? Some caramel arising after that. Finish: rather long but quite drying, esp. after the Ile de Ré. And always quite a lot of coconut, mingled with dry herbs. Vetiver? Comments: a stunning nose and a rather unlikely, woody palate. A story that's not unusual, both in Cognac and in Scotland… But what a moving old spirit!

SGP:560 - around 83 points.