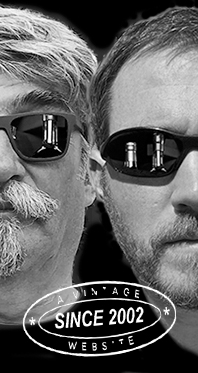 Home
Thousands of tastings,
all the music,
all the rambligs
and all the fun
(hopefully!)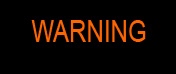 Whiskyfun.com
Guaranteed ad-free
copyright 2002-2013



June 4, 2013

---

Tasting some of the best of Dalmore

The rather noisy recent marketing stunts by the brand may well have turned away a good proportion of the whisky geeks (and caught the attention of the general public, wealthy or not) but Dalmore remains a very interesting distillery to visit, not only because of the very unusual flat stills. Indeed, in my experience the spirit can be exquisite! I was there a few days ago and could bring back some 'Distillery Exclusive', time to try it along two other Dalmores.

Dalmore 1996/2012 'Cromartie' (45%, OB, 7500 bottles)

This one was first matured in bourbon wood, then oloroso sherry casks from Gonzales Byass. Colour: full amber. Nose: chocolate ganache, and plenty of that. It's not exactly winey, there's rather a cognacqy side (rancio) and then the trademark orange marmalade that goes so well with all this chocolate. Becomes more and more complex after a few minutes, with more raisins, figs and very aromatic spices. Cloves and caraway seeds. Also whiffs of old wine cellar, cigarettes. I have to say I like this nose quite a lot. Mouth: rich, almost Port-like, with some black and white pepper right away that connect well with some bitter chocolate, Seville oranges and then more cardamom and cinnamon. Also some liquorice. It's still a notch rough at just 15 or 16 years but the finishing doesn't show as such. Finish: now it does a bit, there's a wee grapey greenness. Nothing too serious though. Comments: a very good surprise. Probably among the best of what you can do with a finishing in wine wood - even sherry wood.

SGP:561 - 87 points.

Dalmore 1995/2012 'Distillery Exclusive' (57.6%, OB, 650 bottles)

This version was 'finessed' - finished - in matusalem shery casks. Colour: full amber. Nose: strong, almost overpowering. I get massive amounts of chocolate, both white and 'milk', plus some very obvious notes of Rivesaltes, including this rancio again. Maybe a little game as well? With water: rounder, smoother, raisiny in a very nice way. More sweet and lush than the Cromartie, more rounded, even curvaceous, so sexier. Ha! Mouth (neat): punchy and rich, not aggressive, fruity (yes, oranges) and only moderately winey. There are some herbs in the background that prevents it from becoming a little cloying or phat. With water: a blend of Nutella and Yquem. Not kidding ;-). Finish: not the longest and again, a grapiness comes out, between apple and, well grape skins. Maybe a slight dustiness too but it's all okay, even if it loses points at this point (well done, S.!). Comments: a notch richer and rounder than the Cromartie. Should go well on some natural vanilla ice cream too ;-).

SGP:651 - 88 points.

Dalmore 1963/2001 (48.1%, James MacArthur, Old Masters, oloroso sherry, cask #5753)

A very rare indie Dalmore that's almost 40 years old! Colour: mahogany. Nose: a-ma-zing. Glorious fruit jams, all of them. Blackcurrants, grapes, strawberries, oranges (natürlich), probably also litchis, prunes, then it gets more floral, with peonies and roses, then we have chocolate - albeit less chocolate than in the OBs -, some tobacco, old sherry, walnuts, wood polish... It's endless and well in line with the old 50 yo 1926, the stunning mother of all these ultra-shiny and very infuriating new old official decanters that are to be found in airports. Stunning nose. Mouth: wwwaaaahhh! One of the richest malt whiskies ever (I think). An hair-rising maelstrom of fruits, chocolate, spices and 'phenolic stuff', with bags of liquorice and pipe tobacco, all that inlaid with crystallised and dried fruits. An impressive masterpiece, please call the anti-maltoporn brigade! Finish: waves and waves of the same flavours, with just a little more green spices, as almost always with this kind of profile. Comments: we're in the very same territories as with the very best old Macallans. Only a slightly greeny aftertaste makes it lose one or two points.

SGP:672 - 93 points.