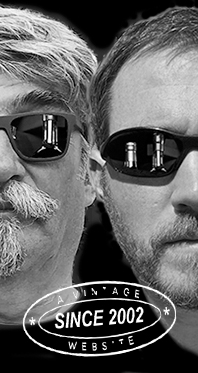 Home
Thousands of tastings,
all the music,
all the rambligs
and all the fun
(hopefully!)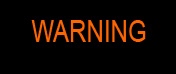 Whiskyfun.com
Guaranteed ad-free
copyright 2002-2013



December 3, 2013

---

Tasting some pricey Ardbeg single cask

So! Let's have that Ardbeg 1992 by Douglas Laing that caused such a stir on the Malt Maniacs' Facebook page - and 120 comments at time of writing - because of its very hefty price: around £450 a bottle, while other bottlers such as Cadenhead's or Whiskybroker were recently offering some similarly aged Ardbegs for around £80 to £110. The excellent, and friendly, and very engaging, and very smart (and, and, and) bottlers argued that the whisky's stunning and that the very long distribution channel, that is to say agents, wholesalers and retailers - not to mention taxes and excises - where guilty as well, while other bottlers are selling 'direct', so at a much lower cost, through their own networks or websites. Fair enough, but let's see how this baby compares to another Ardbeg from the same years (so not from the glorious 1970s) and at a similar strength, that I'll simply select at random from my shelves. Eenie meenie miney mo, that one will be the...

Ardbeg 12 yo 1990/2003 (46%, High Spirits, 312 bottles)

Ouch, a sherried Ardbeg, hope this will remain fair... Colour: very dark amber. Nose: it's a very smoky and tarry one. Chestnuts being roasted over a fir cones fire, pitch, and then more and more earth, old musty cellar, even plain mud, wet dogs (I'm sorry, dogs)... Would rather go on with herbal liqueurs, chartreuse and that very strange drink that the Corsicans make, myrtle spirit. Old dunnage warehouse. We're really sitting right in the middle between the old sherried ones (say 1976 Feis Ile) and the more modern Ardbegs such as the recent Uigeadails. So, great nose. Mouth: the sherry tends to dominate a bit in the arrival, this is really as thick and oily as chestnut honey. Quite a lot of mint as well, honeydew, cough medicine and liquorice, then raisins and prunes that create a feeling of, say peated armagnac. A little curry too, bitter oranges, some cardamom, certainly quite some cloves... Maybe the sherry's a little too heavy, but other than that it's an excellent Ardbeg. Finish: the menthol comes out more but there's also a feeling of 'having just swallowed 10cl of olive oil'. Earthy and chocolaty aftertaste. Comments: a thick beast, not extravagantly peaty but our vegetal friend may be hiding behind the 'wall of sherry'.

SGP:476 - 90 points.

Ardbeg 21 yo 1992/2013 (48.6%, Douglas Laing, Old Particular, refill hogshead, ref #DL10065, 232 bottles)

Colour: pale gold. Nose: this baby's actually not perfectly comparable to the 1990, the styles are extremely different. This one's much cleaner, less peaty on the nose and much more on vanilla and yellow fruits such as peaches and mirabelles - at least at first nosing. More smoke (bonfire) and eucalyptus do come through after two or three minutes, though, together with some pinesap and a little antiseptic, as well as my beloved gentian (earth, roots, more antiseptic). There's even something a little vinegary, but that would be high quality balsamico, of course ;-). Fresh walnuts and almonds plus cider apples. It's a complex nose for sure, it keeps changing while remaining rather gentle. As far as the noses are concerned, I'd say it's more or less a tie. Mouth: a rather soft and smooth arrival with even a little pear liqueur and mild acacia honey, but it would then steadily accelerate, just like an old muscle car. This one's for Tarantino! Pepper, quinces, kippers, plum pie, quinine, lime, cough medicine and then more earthy touches that start to dance the tango with the limes and lemons. A great (and expensive) margarita. Finish: long, ultra-clean and zesty. Limes, smoke, seashells and the usual salty tang in the aftertaste. Comments: there's no denying that this is a great Ardbeg, of the 'ultra-clean' variety that's not exactly what we could find in the 1970s - or in the late 1990s-early 2000s. But remember these batches were made by the Laphroaig people! ;-). So, yeah, I think this one's pretty much unbashable - not saying that the price is right, of course!

SGP:466 - 91 points.