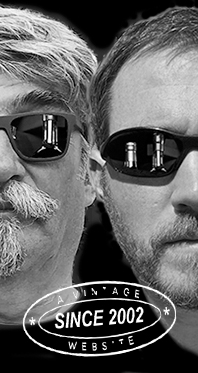 Home
Thousands of tastings,
all the music,
all the rambligs
and all the fun
(hopefully!)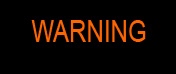 Whiskyfun.com
Guaranteed ad-free
copyright 2002-2013



April 11, 2013

---

Tasting the new NAS Macallan.
Two of them…

But first, we'll have to find a kind of official benchmark and instead of just any recent 'Fine Oak' version or any old glory – that would be useless - I think we'll rather choose a classic 12 year old from WF's shelves. Then, we'll have two of these new epitomically 'NAS' Macallans. I believe age, among many other factors, does matter but that's not quite the same thing as desperately needing an age statement. After all, many people drive cars without knowing the sizes of their engines (it's often not even written on the rears anymore). What may be a little more unpleasant is the feeling, be it justified or not, that 'no age' means 'hiding the age', which, in turn, may suggest an 'undisclosable youth'. Or 'more flavouring, less ageing'… But let's try to test-drive... sorry, taste these new Macallans without too many prejudices or biases… But first:

Macallan 12 yo (43%, OB, Gouin SA, France, cork, +/-1992)

Bearing one of these back labels that used to tell us that 'For reasons not even science can wholly explain, whisky has always matured best in oak casks that have contained sherry.' And they were going on, 'Journeying annually to the bodegas of Jerez, (the Directors) buy fresh oak casks into which they pour mature, carefully chosen sherries, then keep them for two further years in Spain before having them shipped over…' Haha. Having said that, it's also to be said that we've never found these batches to be as stellar as the, say 15s or 18s that were distilled up to the late 1970s, or the 12s or even 8s from before the late 1980s. So, no 'good old days' feelings here… Okay, enough babbling. Colour: amber. Nose: what's a little tricky is not to take OBE into account. For example, do these very big, very obvious notes of watercress come from bottle ageing or not? Other that that, we have bags of prunes and chocolate, well in the 'full oloroso' style of the time, but then more and more dust and old papers. Old bookstore, a few dried porcinis, quite some coal smoke and then the chocolate is back, together with more cut grass. Very fine nose but it's quite dry despite some touches of rum that do emerge after a while. Mouth: nah, it's not its best side. The prunes and chocolate are back – big time – but it's also a little too grapey, almost armagnacqy, and tends to fall apart after a few seconds. Some strawberry jam. Finish: shortish, with more blood oranges. A little quinine in the aftertaste. Comments: very fine but not the best batches, they were becoming thinner. Now, maybe earlier batches were actually older than 12?

SGP:442 - 79 points.

Macallan 'Amber' (40%, OB, 1824 series, +/-2013)

Nothing to do with Macallan's discontinued Amber liqueur and not much to do with the more expensive '1824 Collection'. Colour: gold, so darker than the 'Gold' that's more 'pale gold' (tried last year, WF 81). Nose: of course it's not the same whisky as the old 12 but there are similarities such as the smokiness and the touches of old books. Other than that, there's much more straight oak, some gingerbread, sultanas, a feeling of European oak (ginger) that may not come from European oak ;-) and then more tertiary notes such as a little camphor (very discreet). More and more praline and vanilla as well and lastly, whiffs of fresh sawdust and more and more porridge. We're a little between two worlds, raisiny sherry and new spicy oak, with a raw barleyness that isn't too far. Mouth: a sweet spiciness from the oak strikes first, with more ginger and nutmeg plus more and more cinnamon and cloves after that. Some raisins and orange peel too but there's no 'maple syrup' effect. It's all rather dry. Finish: medium length, with just the same spices except that it's the cinnamon that took the lead. Touches of aniseed in the aftertaste, orange marmalade. Comments: it's a very spicy one and in that sense it's very 'modern'. Oak-driven but well driven.

SGP:461 - 81 points.

Macallan 'Sienna' (43%, OB, 1824 series, +/-2013)

Rumours say that this baby's the best of the new bunch but you know, rumours… Colour: dark gold, so probably older and/or with more sherry, as all are untainted with caramel. Nose: remember we found a lot of praline in the Amber? Well, this one has even more praline and smells a bit like a tarte tatin fresh from the oven. There's also some Demerara sugar, more wood smoke than coal smoke this time, orange skin, many dried fruits (and nuts), a little pine sap and honeydew, touches of peanut butter, then more oranges… All that isn't big, it's rather a whispering malt but it tells you long and entertaining stories. I have to say it's a great surprise that does not smell 'un-old' at all. Mouth: it is quite spicy as well but it's not just that, the base is very solid, rich, jammy, honeyed, raisiny… There's some gingerbread (with a lot of honey!), then a feeling of sandalwood, funny touches of cranberry and pomegranate, a little pink grapefruit and then more wood spices, but never as many as in the Amber. Finish: quite long and instead of becoming too spicy or drying, it's the orangey and jammy side that takes control. Excellent. Comments: it's most probably not 30 years old but it does remind me a bit of the old 'all-blue' 30, remember? Next time I'll try it in a large cognac glass, that usually works well with these complex Macs (not in WF-tasting conditions of course). Oh, I almost forgot, quite sadly, I like it a lot. So, Edrington, what's the age again? You may tell us only about the average age if you prefer ;-)…

SGP:551 - 90 points.