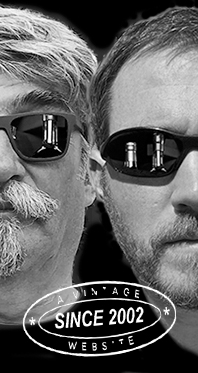 Home
Thousands of tastings,
all the music,
all the rambligs
and all the fun
(hopefully!)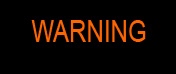 Whiskyfun.com
Guaranteed ad-free
copyright 2002-2013



August 29, 2013

---

Tasting three Ben Nevis 1996
and a worthy bonus

So, today it's Ben Nevis again. It's a fun whisky, everything is unusual at Ben Nevis'. The way they market it (do they?), the place, the people, the reputation and, of course, the whiskies. Ben Nevis is never boring! We'll have three newish 1996s today and then we'll try to find a nice old one. As the digestif, if you like!

Ben Nevis 17 yo 1996/2013 (51.6%, Pure Spirit, hogshead) Colour: white wine. Nose: not a lot happening when it's neat, although there seems to be some nice citric elements on top of a light smokiness and a few apple peelings. Let's see… Wait, it's becoming waxier after a few minutes, so more 'east coast' in a way. With water: the coastality (coastalness? I'll never know) of the distillery is pretty obvious here. We have a kind of blend of tinned pineapples and oranges with some kelp and oysters. And that works. Mouth (neat): excellent! It seems that this new French bottler favours distillate-driven bottlings over wood or wine bombs and we just couldn't not applaud. So this is a perfect lemony dram, very zesty, with a very solid waxy and slightly phenolic/smoky base. Perfect! With water: wax and artisan cider. White pepper. Careful with water, it can just kill it if you add too much of it (too much cardboard). Finish: long, maybe on Schweppes Lemon? Comments: just took notice of the bottlers' name. I mean, not just the name, also what it means. Pure Spirit… but of course! Well done!

SGP:452 - 87 points.

Ben Nevis 15 yo 1996/2012 (51.7%, OB, sherry cask, cask #1654)

Colour: light amber. Nose: this one is pleasantly dirty, like many official Ben Nevis in my experience. There's some hay, touches of manure, some bitter chocolate, petrol, gunpowder, gravel, overripe apples, charcoal, mint… yeah, that's already quite a lot. Oh and then litres of walnut wine. With water: the raisins make it through and there's plenty of them. It all became much narrower but also cleaner and easier. I also quite like these small metallic touches. Silver cutlery? Mouth (neat): this is big, phat, leathery and orangy, with oak spices in the front, which is not always a good thing in my book. It's absolutely not excessive here but I prefer my ginger and my pepper in the finish than in the arrival, if you see what I mean. But we're nitpicking, this creamy arrival is most appealing. Who stole all the bitter oranges? With water: not the best swimmer I'm afraid. It got dry and cardboardy. Finish: nice when naked, drying and flat with only one drop of water. Comments: very fine but it hates water. I think Ben Nevis never quite likes water, which takes the biscuit when you know where the distillery is located ;-).

SGP:551 - 83 points.

Ben Nevis 1996/2012 (53.1%, Malts of Scotland, sherry hogshead, cask #MoS 12054, 270 bottles)

Colour: dark gold. Nose: do you know crème au beurre? I guess you could call that butter cream. Well, this baby has a lot of crème au beurre at first nosing, before it starts to move toward the OB with more coffee, apples, chocolate, hay and charcoal again. Quite some ham and bacon too, as well as strawberries (I think there are often strawberries in Ben Nevis but they're often buried under litres of sherry). With water: same. Even more crème au beurre. Also a little raw wool, farmyard… Mouth (neat): this is extreme. Think strawberry jam with many spices including pepper (strawberry and pepper works just as well as strawberry and champagne, say the girls), then bitter chocolate and even raspberries. Who said Ben Nevis was never boring? With water: no! No water! Fela Kuti used to sing 'water no get enemy' but I think Fela had never heard of Ben Nevis. Finish: flat when reduced, nicely long and strawberry-ish when neat. Strawberry jam with cumin and ginger. And raisins. Comments: whacky whisky. It's fun but it's whacky, which is lovable in itself.

SGP:561 - 84 points.

Ben Nevis 44 yo 1966 'Finest and Rarest' (40.7%, Kingsbury, Japan, +/-2010)

Colour: dark gold. Nose: its funny that this baby does not really smell much older than the 1996s, but this is obviously more complex, more 'tertiary'. That means more leather, tobacco, old herbal liqueurs, some tar, more smoke than in the youngsters, then anything meaty including beef stock, ox tail and chicken bouillon (oh whatever) as well as dry herbs such as thyme (loud!) and maybe oregano. Oops, almost forgot liquorice, it's also very liquoricy. It's also funny that this oldie isn't any shier than the youngsters, despite a much lower strength. Also a combo of bitter chocolate and coffee, more and more of that. Mouth: 40.7%, really? This one has all its teeth and you would think it was rather bottled at around 46-48%. There's a wee sourness at times, that comes with spices such as coriander and cardamom, but other than that, it's all quite fruity and rather easier than other old Ben Nevis. I think there's even a little litchi but sshhh… Bananas? Too bad there's also something slightly soapy, nothing too disturbing but that's a little handicap. Also sandalwood, rose jelly, orange blossom water, Turkish delights… In a way, it's a little gewurztraminery (would you stop that, S.!) Finish: nah, the low strength starts to show now, this is a tad weak and a little too short. Plus, the aftertaste is a little cardboardy and 'chalky', but there are strawberries too! Very old 'little' Bourgogne. Comments: all right, I wouldn't say this old baby was utterly glorious, it's got quite a few weaker spots. But it is fun!

SGP:541 - 86 points.