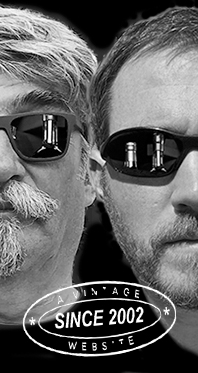 Home
Thousands of tastings,
all the music,
all the rambligs
and all the fun
(hopefully!)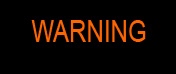 Whiskyfun.com
Guaranteed ad-free
copyright 2002-2013



August 30, 2013

---

Tasting three beasts.
I mean, Mannochmore.

Well, not all will be bestial – I certainly hope so – but the Cadenhead may well be as extreme as the very famous official 18yo Manager's Dram. And maybe as wacky as another famous whisky that used to be made at Mannochmore. Indeed, Loch Dhu 10 years old. Let's see…

Mannochmore 14 yo 1999/2013 (46%, Douglas Laing, Provenance, cask #9766)

This baby should be the easy one within the trio. Colour: white wine. Nose: hello? Anybody in there? This is ultra-young, ex-tired-cask whisky, so it's pretty newmaky in fact. Apple juice everywhere, kirsch, some wood smoke, porridge, maybe greengages (or any pretty tarty plums) and then more beer, leaven and straight baker's yeast. It's a nice distillate but it's, well, extremely young. Mouth: very sweet and not un-nice. Jell-Os, jams and bubblegum plus a lot of vanilla and maple syrup. Much nicer than the nose suggested, so a good surprise. Another clean youngster that should go very well on ice. Finish: medium, clean, fruity. Cherries and apples. Comments: fine! I'm sure you could make wonderful macjitos with this (that's a mojito with whisky instead of rum – nah, I just made that up, apologies). The palate was ten times nicer than the nose.

SGP:630 - 79 points.

Mannochmore 17 yo 1982/2000 (66.6%, Cadenhead, Authentic Collection, 288 bottles)

Actually, with a devilish 66.6% vol., this one even beats the famous old Manager's Dram (mind you, only a ridiculous 66.0% vol.!) Colour: full gold. Nose: paw! Cask strength chocolate, I'd say. Also some pencil shavings, new planks, a little acetone… But let's not jump to conclusions, very high strengths can really distort any spirit and not give you a faithful picture of your whisky. With water: a walk in a forest, with mushrooms, a lot of humus, pine needles, damp earth, old branches, moss, bark, leprechauns… Not leprechauns. Great nose, with also more and more menthol. The Manager's Dram was much more on motor oil and straight mash, this one's different. Mouth (neat): provided you only take one drop at a time, it's very fine and even easy, thanks to some crisp lemon and maybe kiwi. Not too sure this isn't the result of the high alcohol, let's see… With (quite a lot of) water: oh, no! Water kills it and makes it cardboardy and oddly perfumy. A shame. Finish: long, zesty. Nicer again, even with water. Comments: what to do? Too strong without water, too papery with water (on your palate)… It's quite Shakespearian, isn't it! But the fun of it is worth quite a few extra-points, I think.

SGP:651 - 80 points.

Mannochmore 21yo 1979 (56.1%, Chieftain's Choice, +/-2001)

Picture, similar label. Colour: straw. Nose: it's my favourite when undiluted, this is pretty complex, with many herbs, both fresh and dried. So around mint, dill, anise, eucalyptus, straight grass and then even touches of camphor and caraway. Sounds strange but it isn't. Very nice nose so far. Also citrons. With water: some kind of lemon sauce, chutneys, a little raw wool (wet!), muesli, then potpourri, maybe even patchouli… This one is fun! Mouth (neat): reminiscent of The Beast, with lemons, grapefruits, even quite some limoncello (wait, I think I'll add a short surprise tasting after these Mannochmores, hehe - don't start to frown just now, please). With water: aw, it's not hat this one swims any better than the Cadenhead but I have to say I like the tons of verbena that come out. Or is that genepy? Finish: long, herbal and lemony. Very pleasant zestiness. Comments: Chieftain's also bottled a 1977 around the same years. I think this 1979 is nicer.

SGP:551 - 82 points.

Bonus just for fun: 'cask strength' limoncello! Do not worry, this is the only limoncello you'll ever find on whisyfun, but these lemony Mannochmores really called for this. I may try to do the same with other drinks when I find big notes of them in our little whiskies… Just for fun! No, I won't do that with engine oil ;-).

Villa Massa Limoncello (30%, OB, +/-2013)

Well, not exactly cask strength but I've seen some much lighter limoncellos, and not only within all the cheap junk that's sold to thirsty cheapo tourists. This lemon liqueur is made in Sorrento, strictly from lemons that grow around Sorrente or Capri. Colour: straw. Nose: that's the problem with lemon, we use so much lemon in our daily lives (in perfumes, washing powders, air fresheners, lemonades, sweets, whatever…) that even genuine lemon smells like it's 'chemical'. And yet it's not, but I guess you have to use it with much care. What's sure is that this limoncello is absolutely loaded with lemon, both flesh and skin. There isn't anything else. Mouth: extremely sugary and lemony. That's all I find. I'm sure it's better to quaff this on a lot of crushed ice. Finish: long, sugary, lemony. Comments: now, that was useless, wasn't it. I find this quite pleasant but I think ice is obligatory. Or in some kind of cocktails? Let's not elaborate…

SGP:830 – (pointless) points

.
PS: I knew a guy who used to add drops of limoncello to his oysters. I'm not saying you should try that.