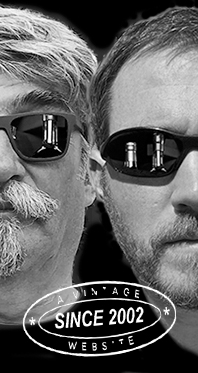 Home
Thousands of tastings,
all the music,
all the rambligs
and all the fun
(hopefully!)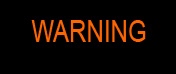 Whiskyfun.com
Guaranteed ad-free
copyright 2002-2013



November 14, 2013

---

Tasting three independent Cragganmore

There used to be quite a few independent Cragganmores around one or two years ago but it seems that those days are well over. Yet I could find a newish 1993 by AD Rattray but that's pretty all. We'll also have a younger apéro and a much older digestif for good measure...

Craggamore 2000/2011 (56.8%, Berry Bros & Rudd, cask #3673)

Colour: white wine. Nose: simply a young clean mildly fruity Speysider, with a typical wee fatness and touches of coal smoke. So yeah, grains, grass, apples, sunflower oil and a little smoke. With water: becomes a little yeasty. Beer, leaven and apple juice. Mouth (neat): big, ultra-sweet barleyish arrival. Barley sugar, corn syrup, apple juice, no smoke, no wax. The simplest expression of malt whisky but it does the job, for sure. With water: gains points here, not that it became any more complex, but the combination of barley sugar with apple juice works perfectly. Very simple and very good. Finish: long, a little sugary. Grassier aftertaste. Comments: sure it's a little new-maky and too narrow, but it goes down very well. Very young but flawless.

SGP:631 - 80 points.

Cragganmore 20 yo 1993/2013 (54.2%, A.D. Rattray, bourbon hogshead, cask #1977, 200 bottles)

Colour: white wine. Nose: another simple one but it's pretty fruits forward this time. That would be mainly pears and watermelons instead of apples, while there's very little smoke and wax. Narrow, but pleasant. Isn't this Williams Pears eau-de-vie? Or rather wild pears? I've tried some German wild pears obstbrand last week and it was excellent, sadly I didn't write the name down. A spirits blogger, yea yeah... With water: sorry we're closed. Doesn't swim. Mouth (neat): rather rich now, with an oily mouth feel. I'd rather say ripe greengages and gooseberries this time, with a few drops of maple syrup. With water: swims better on the palate, but I wouldn't say there's much more happening. Finish: long, even more on ripe plums and barley sugar. Honeyed aftertaste. Comments: it's hard to say much. It's a fresh clean Speysider of high quality, I'll leave it at that.

SGP:631 - 81 points.

Cragganmore 1976/1989 (56.1%, Gordon & MacPhail, CASK series, 75cl)

Still with this old series' earlier 'white' label. 13 years in wood and 24 years in glass, this should work... Colour: full gold. Nose: oh! Sour apples, rancid butter and 'musty' fruits this time, this is strange yet not unpleasant at all, especially since more beautifully unusual fruits manage to come through after just a few seconds. We're talking longans, litchis, guavas... There's also more and more mead, which isn't very usual either. Some strange kind of Old Bottle Effect? With water: plain iron, pot-pourri, coal, freshly washed pullover (right, Woolite) and pencil lead. That was certainly unexpected. Mouth: how funny! Bitter and dusty at times, even a little soapy, but the fruits are really great. Pears again (the ancient very juicy green ones, such as 'Hardy' butter pears) and litres of lime. A strange combo, a little 'electric' but very entertaining. With water: nah, that doesn't work on the palate, there's too much soap, cardboard and plastic coming out. Finish: long and spicier. Very plasticky with water. Comments: some parts are brilliant, some others are too difficult. No water please!

SGP:561 - 78 points.