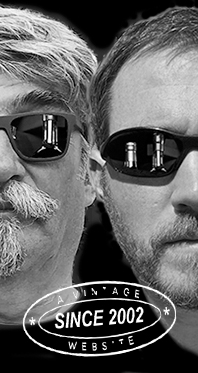 Home
Thousands of tastings,
all the music,
all the rambligs
and all the fun
(hopefully!)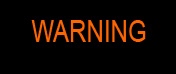 Whiskyfun.com
Guaranteed ad-free
copyright 2002-2013



May 2, 2013

---

Tasting three official Bruichladdich

It was impossible for me to taste all the new Bruichladdichs by the excellent previous owners but now that it's all become quieter on the shores of the Lochindaal (maybe too quiet?), we'll try to catch up ;-). I especially have many old and funny 'valinches' yet to try but we'll do that later if you don't mind.

Bruichladdich 16 yo 'The Laddie Sixteen' (46%, OB, 2012)

The older 16 'bourbon cask' from 2008 was pretty much to my liking (WF 85). Colour: dark straw. Nose: Bruichladdich's light and fresh fruitiness goes well with active white oak and this nose proves that, as we have an easy and very clean mixture of light honey, ripe melons, fresh vanilla and lemon grass that's most pleasant and kind of Balvenie-ish, in a way, although this one has also some fresh coastal notes, rather more of them than in most other Laddies I could try (sea air). Very nice but maybe a notch less 'full and satisfying' than the new Ten. Mouth: starts on pears, with less creaminess than the Ten. It's also greener, a little less full, with a middle that's rather grassier and oakier than expected. Touches of candied ginger, a little angelica. Finish: medium length, with a faint saltiness. A little green tea – from the oak? Comments: the problem is the Ten that may overshadow this very nice, but a tiny-wee bit weakish Sixteen (in comparison).

SGP:441 - 83 points.

Bruichladdich 22 yo 'The Laddie Twenty Two' (46%, OB, 2012)

100% American oak. Colour: gold. Nose: one or too steps above the 16 but the styles are very similar, although this 22 has got more herbal tea, chamomile, honeysuckle and such on top of the melon, plums, vanilla, honey and sea breeze. Lovely soft and pure nose. Also fresh hazelnuts and a little marzipan. Barley water. Mouth: now we're talking! It's no gentle Laddie, and it's even got a little too many pears and pineapples (youth), but otherwise it's a rather perfect candied and toffee-ed Bruichladdich, with all the fresh fruits singing in the background. Baked apples and bananas, apricots and such. Touches of tea (breakfast), then lemon and a few drops of Cointreau. The American oak remains light and fresh, it's no vanilla-and-ginger bomb at all. Finish: medium length, rather more on fresh oranges. Blood oranges. Less salt than in the 16 but there is a slight feeling of salt. Comments: simply excellent. Love the fresh oranges.

SGP:541 - 88 points.

Bruichladdich 'Cuvée 407' (46%, OB, +/-2012)

This one was finished in some Pedro Ximenez casks. The nickname is 'La Noche Bocca Arriba'. Probably not Gaelic ;-). Colour: full gold with copper hues. Nose: greatest of news, it's not a heavy, fruitcaky, PX-ed whisky although one can feel it's more or less the same whisky as the 22 with an added (thin) layer of figs and sultanas. As often, the wine also added a leafiness that's not obligatorily a must in this context. Also discreet whiffs of wisteria blossom. Let's see what happens on the palate… Mouth: the PX is louder and this is some kind of ultra-fortified Banyuls or Rivesaltes or, well, sweet sherry indeed. Bags and bags and bags of sultanas in sync with a little tobacco and unexpected notes of bay leaves. Good body. Finish: rather long this time, grassier than the others. No more raisins, rather a lot of green tea (sugared) and quince jelly. Comments: a good cuvee. The whisky mustn't be very young, there's good maturity.

SGP:651 - 86 points.