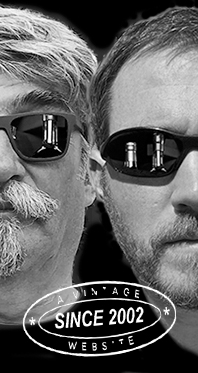 Home
Thousands of tastings,
all the music,
all the rambligs
and all the fun
(hopefully!)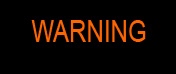 Whiskyfun.com
Guaranteed ad-free
copyright 2002-2013



January 1, 2014

---

Fings ain't wot they used t'be …

In a year when the trending narrative among whisky enthusiasts, connoisseurs, aficionados, know-it-alls, fans, fanatics, fakers and fantasists has been to decry the demise of the aged, and denounce the dénouement of the ageless, music seems to have taken a distinctly contrary and venerable hue. I know that over four hundred million people have watched Miley Cyrus' Wrecking Ball video, but that hardly represents the pulse of the year's musical heart. So when everything seems to be crashing down around our heads, when the whisky world seems to be being turned upside down, when the mythical Golden Age of Whisky seems to be fading into a sorely-lamented distant sunset, when all of this stuff is going on, it's good to know that out there, shining like a beacon of certainty, like a lighthouse of constancy, are the old wild men of rock and roll. You know who they are; "they're still gonna play guitars, on dead strings, and old drums, they'll play and play to pass the time …", and of course to prop up that failing pension fund. So from the cheap £45 seats at the back of the third balcony, old wild men of rock and roll, we salute you in the Whiskyfun Music Awards of 2013.

The most listened to album of the Year

| | |
| --- | --- |
| Isn't it strange that one of last year's records always seems to become the most played album of the following year? Well, that's what happens here anyway. This year's last year's contender could well have been Richard Hawley's (aged 46) quite brilliant and guitaristically explosive Standing at Sky's the Edge (as he reminded us in a spirited performance under the stars in London's Somerset House in the summer), but Hawley had to give way to a true veteran in the shape of the remarkably resilient Bobby Womack (aged 69). The Bravest man in the Universe (a little masterpiece crafted by Damon Albarn and Richard Russell) was probably last year's album of the year, and has certainly been one of the most listened to this year. | |

Special Award
Back from the dead

It's one thing watching old men (and occasionally old women) play rock and roll as if they had forgotten that they had once wanted to die before they got old. But Peter Townshend and Roger Daltrey managed to go one step further during the Who's performance of Quadrophenia (which we saw at the ghastly Wembley Arena) in July. Thanks to the wonders of the digital age late John Entwhistle joined the band on film to play his bass solo on '5.15', and a very leery late Keith Moon emerged to sing his part on 'Bell Boy' – much (as one might have imagined) to the delight of the crowd. It even managed to shut up (albeit briefly) the woman behind us who had decided to take on the world's loudest rock band with a bellowing stream of drivel. Some things never change.

The Clive Dunn 'Grandad of the Year' Award

| | |
| --- | --- |
| Richard Thompson's release Electric would certainly be in my 'ten albums to buy before you die in 2013' list, were I to have one. He played two gigs in London and we luckily chose to see his power trio, almost a throwback to the late sixties, perform at the Bush, with bassist Taras Prodaniuk and long-time drummer Michael Jerome. It was hardly a surprise when they eventually played 'Hey Joe' as they'd been heading in that direction all night. Ending the set with the characteristically misogynistic 'Tear stained letter', Thompson & Co. were joined by his daughter Kami and on guitar grandson Zak Hobbs. One stage – three generations, only one of which was mine. | |

The Photographer's
track of the year

The wonderfully grouchy Pete Townshend couldn't stop himself from having a pop at Daft Punk with the old man's perpetual lament of 'I invented all of that stuff back in the 1960s but no-one's ever given me credit for it'. But that didn't stop the Photographer from grinding and grooving (much to the younger generation's dismay) to the Daft Punk/Pharrell Williams collaboration 'Get lucky' for much of the summer. It was co-written by the comeback kid of the year, Nile Rodgers, and combined the foursome weigh-in at a mighty one hundred and seventy eight years, a negligible number compared with the millions of copies the single sold. Sadly Pharrell's collaboration with a certain multi-national drinks giant to produce and market Q Cream ("we're bringing indulgence back to the ladies"), a Strawberry Crème and Peach Crème Liqueur, didn't end quite as happily.

Folk CD of the Year

Who would have thought that a gnarled and truculent old English folkie could come up with a beautifully composed and produced album that was no less than a homage to the Hammond Organ (invented c.1935)? Well that's just what the wonderfully voiced, acutely observant, and deeply committed Chris Wood did with None the Wiser. Highly recommended.

Song of the Year

What makes a song of the year? What makes a great song? The great unanswered questions. Aged and ageless. Certainly there has to be timelessness about it, but also a sense of timeliness, relevance, something that captures a particular moment. And an expansiveness; a multi-dimensional quality, with of course positive parity and zero spin.




Peter Higgs

So collide together the Devil, a crossroads, Robert Johnson, a ten-dollar guitar, driving my car, the Lorraine Motel, cleaning ladies, bellhops, Hannah Montana, Miley Cyrus and my favourite yellow patent leather shoes, and what you get is Nick Cave's Higgs Boson Blues. It's a five-star masterpiece of misanthropic morbidity, a veritable 9.9 points of an outright winner.

Chord of the Year

It's Hyde Park, the evening of 13th July, the second of the Rolling Stones' triumphant two nights in the very centre of London. A sea of expectant mobile phone cameras are facing the stage as the grizzled gargoyles of rock and roll appear and break into 'Start me up'. It was, as we all agreed, a pretty good gig from the world's most famous pub band.

And what we learned, amongst other things, was just how hard the sometimes maligned Ronnie Wood works to keep the band afloat, as his guitar sparring partner sometimes struggled to keep up. And not surprisingly; have you seen how fret-worn his fingers are? And if we needed reminding, it was evident just how good a blues guitarist Mick Taylor is (or was, or could have been?). But one thing is still a mystery. Keith – thinking about the beginning of 'Start it up', exactly what was that first chord you played? Whatever it was – it wins the prize!

Farewell

One of the unfortunate and unavoidable consequences of longevity is death. This year, among many other performers we have bid farewell to are the following, all of whom have enlivened our reviews on these pages in recent years: Lou Reed, Magic Slim, Alvin Lee, Reg Presley, Richie Havens. RIP.




Alvin Lee

Also mentioned in dispatches for some great gigs

Ben Harper and the simply brilliant Charlie Musselwhite (69) had the crowd at the Shepherds Bush Empire on their feet; Jah Wobble played jazz at the Borderline ("This is going to be as uncomfortable for me as it is for you"); Joe Louis Walker was late arriving at the Garage, but managed to get his gear set up in five minutes and sound-checked during the first two songs – a real professional; those two young Cody boys kept on cropping up all over London, occasionally with Ian Siegal; Beck showed up, and looked suitably mystified, at a performance of his sheet-music album Song Reader at the Barbican; Valerie June was hugely accomplished, admired by PJ Harvey, and very young; and I walked into a bar in New Orleans and there was Alvin Youngblood Hart playing for a ten dollar cover charge.




Luther and Cody Dickinson

The thing I never expected to see in 2013 – Joint Winners!

| | |
| --- | --- |
| A few weeks ago I found myself fondly glancing at the Stage Door of the Oxford Playhouse where back in 1973 I saw Family on their farewell tour. Many years, and many Roger Chapman gigs, later, I never imagined I would ever get to see Family again. But back in February they put together a handful of gigs with the nucleus of the old band in place: Chapman, Rob Townsend, Polly Palmer and Jim Cregan, the most notable absentee (and an obvious disappointment to Chapman) being guitarist and songwriter Charlie Whitney. I'm sure I wasn't alone in having my fingers very tightly crossed when they took to the stage, opening with the sublime Top of the Hill, a paean to mortality, with Palmer contributing the vibraphone that was one of the band's trademark sounds. It was perfect, and only got better for the rest of the evening. | |

| | |
| --- | --- |
| But it has to share the prize with Graham Parker and the Rumour, the original band reformed for a short UK tour following an appearance in the film 'This is 40', some US dates, and a pretty decent new album, Three Chords Good. Parker and his band played one of my most fondly remembered gigs back at the Roundhouse in 1976 before finally going their separate ways in 1981, with virtuoso guitarist Brinsley Schwarz ending up running the workshop at my local guitar shop in Kew. | |

Like Family they rolled back the years; taking a few songs to warm up they got into their stride with 'Thunder and Rain' and then simply tore the old Bush apart for the next two hours. Vintage stuff indeed from these two honoured winners.

The Whiskyfun Non Plus Ultra
2013 Award

With his bus-pass clutched tightly in his hand Robert Plant continues his musical journey with a ferocious, if not perverse, refusal to be typecast or tied to any particular musical genre. His latest adventure is the Spaceshifters, a rebuild of the Strange Sensation band that he played with before his detour into the Great American songbook with T Bone Burnett, Alison Krauss and Buddy Miller and Patty Griffin to name but a few. When we saw the Spaceshifters in 2012 they were far from the finished article, but made a compelling case for further consideration (as you can hear on the album that was recorded that night) with their treatments of blues classics, country songs, and an excursion through the Led Zeppelin back-catalogue.

Justin Adams' and Liam Tyson's richly contrasting guitars, ex Portishead John Baggot's keyboards, Juldeh Camara's ritti, and Loop Collective's Dave Smith make an unlikely list of ingredients, but produce a finely judged blend of depth and quality; with a top dressing of vocals from Plant and Griffin. And this year they have been back with a vengeance winning plaudits wherever they have performed. Not bad for a bus-pass carrying pensioner from Wolverhampton. Non plus ultra indeed.

Well call me a grumpy old man if you like, but I couldn't see much past Nick Cave and the Bad Seeds' 'Push the Sky Away', a really classy and sometimes very delicate piece of work from the trimmed down Masters of Mayhem. Some beautifully penned songs, described by Cave in a recent interview as follows: "I'm a storyteller. I felt really pleased with this record … that the narrative structure had been shattered, but there are still highly visual songs where you enter a kind of world when you listen to them and things are going on, but you don't have to get locked into them." And perhaps on recent form some uncharacteristically restrained playing.

| | |
| --- | --- |
| When they performed at Hammersmith recently the new songs blended perfectly with the old; frankly songs like Jubilee Street and Push the Sky Away are instant classics, not to mention Higgs Boson Blues. The adolescent brutality of Grinderman has given way to a return to a mature, considered and reflective sound. But on this occasion don't be fooled into thinking that maturity has led to mellowness. Wonderful melodies, dreamy piano and violin combine with sometimes urgent bass and drums and Warren Ellis' scratchy guitar to deliver a wistful uncertainty, riddled with menace and an impending darkness. | |

- Nick Morgan (with Kate Kavannagh)

Three great Yoichi for the New Year

I thought we could have some Yoichi to celebrate the New Year, since I've been pretty lazy with my Japanese whiskies lately. First we'll have two bottlings for La Maison du Whisky - La Maison always had some great Yoichis - and then a SMWS...

Yoichi 1989/2012 (60%, OB for LMDW, recharged hogshead, cask #202393, 148 bottles)

Colour: gold. Nose: what's striking at first nosing is this very peculiar combination of cigarette tobacco (say Camels) with furniture polish and tinned peaches. And then, there's more vanilla and wood smoke as well as a little sandalwood and white pepper. All this is very compact and tight! With water: it's the wood that comes out, sawdust, vanillin, mashed potatoes... A few farmy/earthy aromas too, a little vetiver and mint, antiseptic, oranges... While the peat remains pretty discreet. Mouth (neat): powerful, a little bitter perhaps, with a lot of chlorophyll, chewed wood, greens, heavy tea and bitter oranges. All this is very powerful, so I believe water's more than needed. With water: everything got bigger, including the peat. Also seasoned pineapples, Tai style (I imagine). Red Tai sauce, strong tea, liquorice, spiced maple syrup, concentrated milk... It's really spectacular. Finish: very long, tighter again, rather on salted butter caramel. The peat's more discreet again. Comments: like most, it's almost integrally oak-driven, but the oak's of such high quality that the end result does not taste oaky as such. A tour de force.

SGP:563 - 89 points.

Yoichi 1988/2013 (62%, OB for LMDW, new butt, cask #100215, 427 bottles) Colour: reddish amber. Nose: this one's very intriguing, because it's meant to be fresh oak and yet one can find peonies, or raisins in this nose, which suggests some sherry's been involved. Hard to say... Having said that, it's a very tight one again, this time more on figs and toffee plus nutmeg, then more vanilla and coconut, bourbon-style. Also a growing feeling of spearmint drops. A full pack! With water: rye! And liquorice, violet sweets, star anise, pastis, leather, earth... Mouth (neat): wham! Tastes like strong bourbon to me, but I'm sure water will help. Not that there's anything wrong with bourbon, of course. With water: wood works. Sandal wood, cedar wood, cinnamon, then a few ashes (cigar ashes) and plain tobacco. You may add half a kumquat. Finish: very long, spicier and peatier, although it's no peat monster. Roots, pu-ehr tea, earth, ginger, butterscotch and salted caramel. Comments: same comments as above, and same score. This is very big and thick oak-driven whisky that's not oaky.

SGP:553 - 89 points.

Yoichi 25 yo 1983/2009 (58.9%, Scotch Malt Whisky Society, Japanese oak, #116.15, 'Not peat for peat's sake', 169 bottles)

Not peat for peat's sake, Japan, sake... haha! Colour: full gold. Nose: another very strange one. Starts on fresh milk and rubber bands, with an odd and intriguing medicinal side that I've never encountered before. Not unlike a mixture of chalk and eucalyptus, if you will. There's also something like burning manure, exhaust fumes, lapsang souchong tea and then a large bag of overripe greengages. Pretty spectacular and very different. With water: the medicinal side got even louder. Beats old Laphroaig in that respect. Mouth (neat): it is strong, and it is as spectacular as on the nose. This time it's salmiak galore, this is incredibly thick (but I like it). And there's always this medicinal side, as well as something very Old-Ardgeggian. Very impressive. With water: someone has filled this cask with Ardbeg 1974. That wasn't very funny, please call the police (and the anti-maltoporn brigade while you're at it). Finish: endless and always extremely medicinal. Salty and smoky aftertaste. Extraordinary. Comments: my kind of medicine indeed. I wouldn't say this was a surprise, but... Ah well, it was a surprise. Happy new year!

SGP:466 - 93 points.