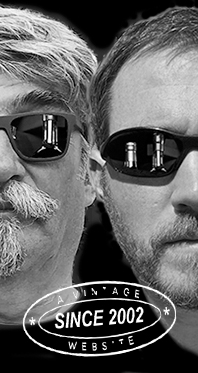 Home
Thousands of tastings,
all the music,
all the rambligs
and all the fun
(hopefully!)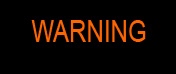 Whiskyfun.com
Guaranteed ad-free
copyright 2002-2013



September 9, 2013

---

The Quest for Malternatives,
even more rum, now at random

I often plan to do 'randomised' sessions but almost always fail because I cannot resist the need to compare what's comparable. Or maybe I'm too Cartesian. That's why I'll try another method today, which consists in blindly selecting five rums from WF's sample library (not looking at the labels at all) and then sort them out. So, abracadabra... This is what we've selected at random:
Zaya Gran Reserva 12, Diplomatico Ambasador, Master of Malt's Rumbullion, Ophtimus 15 Oporto, St. Barth Chic. How does that sound? I agree, completely incoherent, but let's hope it'll be fun. As often, we'll sort them by ascending strength.

Zaya 12 yo 'Gran Reserva' (40%, OB, where?, +/-2013)

A very complicated story. I usually like to' read the fucking manual' (RTFM via google) but this time I've seen either Trinidad, or Guatemala, or both, and it seems that Diageo's involved via Zacapa. I'm sure I haven't understood everything but let's move on... Colour: deep amber. Nose: very smooth, very South-American (Guyana's ranked amongst the Caribbean rums, not within South-America - don't ask). That means sugared water with caramel and corn syrup. In short, exactly not my style. Mouth: what a soup! Sugar, sugar, sugar and sugar. Completely dull, flat, way too sweet and frankly repulsive. It's syrup, not spirit. Finish: there is one. Not too bad in fact, it's starting to resemble some kind of triple-sec. Cheap arrak. I think ice cubes are obligatory! Comments: I hate this totally unbalanced style. I'm sure it's well crafted rum but yeah, I hate it. I hate spinach too. There.

SGP:810 - around 15 points.

Let me insist again and again, I'm not saying Zaya 12 is crap rum, I'm saying it's the antithesis of what I personaly enjoy as far as aged spirits are concerned. This is only an opinion.

St Barth Chic (40%, OB, St. Barthélémy, rhum agricole, +/-2013)

French footballer Mikael Silvestre launched this rhum a few years ago. I'm not too sure there's a distillery on the very posh island of St. Barth(élémy), so the rhum may come from Guadeloupe or Martinique. The name's scary isn't it. Colour: gold. Nose: it's amazing how 'agricole' makes a difference. Lovely grassy notes, ginger, kumquats, curry, pepper, juniper... It's quite tense, spicy, herbal... And I really like the kumquats. Curious about the palate... Mouth: very unusual, even by 'agricole' standards. Starts grassy and spicy but a massive dose of pineapple kicks in after five seconds, as if they had poured some juice into this fine rhum. That makes it a little 'arranged' but I'm sure it isn't. Other than that, it's a little weak but there are also nice almonds and oranges. Probably more to be sipped on ice (and on your yacht) but it's a pleasant rhum, even if it's no 'grand agricole'. Finish: not much, but that's why you usually order another glass as soon as you've finished the previous one in the French Caribbean. Time is money. More oak in the aftertaste. Comments: more than decent but again and again, 40% is too low or you need some big distillate. This isn't.

SGP:541 - around 75 points.

Opthimus 15 yo 'Oporto' (43%, Oliver & Oliver, Dominican Republic, +/-2013)

Strangely, the label states that this Dominican was 'reposado y terminado in barricas de Oporto', which may mean that it was both matured and finished in Port casks (is my Spanish good or what?) How's that possible? Pure drivel? Or refill + first fill? Double first fill Port? Colour: gold. Nose: it's a smooth one but it's firmer and tenser than Zaya, with more coffee and tobacco. I do not seem to find much Port at this points - not that I would complain -, rather growing notes of crème brûlée, chocolate and vanilla. Pleasant nose, so far I like it more than the Opthimus 18 yo that I tried quite a while ago. Mouth: not as bad as the Zaya but it's another one that's way too sweet for my taste. Let's put things into perspective again, we're in a quest for malternatives here, and this one isn't any at all. Too sweet, pass... Too bad, the nose was nice! Finish: very syrupy. Pineapple liqueur with a little grated ginger. Comments: sugar will kill us all. Pass. Very nice nose though.

SGP:820 - around 65 points.

Man this is becoming hard...

Diplomatico 'Ambassador' (47%, OB, +/-2013)

An expensive one from Venezuela that was finished for two years in sherry casks. Hope it's not PX! I'm even more scared now because I do not enjoy the regular Diplomatico 'Reserva' at all (SGP:810, in case your wondering, how unbalanced is that?) Colour: amber. Nose: no, this is nice, with delicate flowers and fruits plus something like ambergris and bergamots. It's actually very subtle and it could be a lady's perfume. Also precious wood (humidor?) and old fruit liqueurs. Turkish delights. All very fine but now, drum roll... Mouth: it's an oak-aged liqueur. Super-Bailey's, extra-Kalhua, mega-Tia Maria and... Hell, it's so sweet that two wasps just flew into the glass! I'm dead serious! Usually it's fruit flies that love sugared drinks but this time it's more serious (... I'm drowning the wasps and then refilling the glass...) So back at the ranch, yeah, it's really sweet stuff, it's ridden with sugar. It's a liqueur and even super-Drambuie (I mean the luxury version, forgot the name) isn't any sweeter. Finish: makes you want to brush your teeth or to drink two litres of Perrier. Make that three. Comments: I'm sure it's great rum, but it's not a malternative at all. It's an antimalternative - even at 200€ a pitcher. Pass.

SGP:910 - 60 points.

This session is a nightmare, so much for 'blind' selecting... Last chance...

Rumbullion! Navy-Strength (57%, Master of Malts, Professor Cornelius Ampleforth, +/-2013)

From these guys up there who are so pleasantly nuts. Colour: amber. Nose: ah, this is not rum, it's some kind of orange liqueur, much akin to Compass Box's Orangerie or maybe to some kind of oranged Bourbon - I've forgotten the name, sorry I can't find it in WF's archives but I remember it was nice. Nice juniper, ginger, oranges and cinnamon. Very christmassy, if I may say so. But why 'navy-strength'? I had really thought this was rum, my mistake I suppose! Mouth: yeah, it's a liqueur but the spices are big so they perfectly balance the sweet side (I'm starting to understand why so many brands are making spiced rum in South-America.) Excellent oranges, lemons, pepper, ginger, cardamom (huge), juniper, caraway and honey. Finish: very long, on the same notes. Comments: hell, the best rum today - by far - was not a rum! I'll try to pour this onto vanilla ice cream, I'm sure I'll be the king of the neighbourhood at the next meeting. Anyway, apologies, I had thought this would be rum with the name, the hints at the navy and so on. Sneaky b.... !

SGP:950 - 82 points.

Most sadly, we haven't found any worthy malternatives today, but the quest is very far from over! With the way the Scots are rising their prices, I think it's really becoming a public cause to try to find some worthy - and fairly priced - malternatives.

| | | |
| --- | --- | --- |
| | | Malty Previews |

Many new whiskies and a nose that's still a little tired, so while we're posting about rum, let's simply also preview a few malts. I won't score them, that wouldn't be fair, I'll just try to use stars and halves. Halves? Well it's like Justin Bieber, he's only half a star, isn't he. Oh, and we won't even bother with pictures.

Braeval 15 yo 1998/2013 (50%, Hunter Laing, Old Malt Cask, ref #2285)

The Old Malt Cask range is now in the hands of Stewart Laing and offspring. This is one of their first bottlings. The nose is typical, on barley sugar and roasted nuts, then apples and maybe pears. A young fruity Speysider, rather firm and malty. The palate is sweet and creamy, with some honey and more barley sugar, sponge cake and touches of grass from the wood. I like this very 'natural' malty malt.

Longmorn 21 yo 1992/2013 (49.8%, The Whisky Agency, Liquid Library, bourbon hogshead, 271 bottles)

All on western fruits! Apples, cherries, peaches, even touches of kriek beer or gueuze. The palate is just as fruity, very satisfying, relatively easy. It's quite zesty too, with tangerines that keep coming more to the front. Arch-classic, very drinkable.

Glen Keith 1992/2013 (49.8%, The Whisky Agency, Liquid Library)

I haven't found much data about this one yet, it's brand new. We'll find some when we'll publish more thorough notes. It's a lovely beeswaxy nose (!) with also plums and quinces. Polished wood. The palate is no less excellent, superbly honeyed and waxy. A beehive! And a lot of vanilla, in a nice way this time. Great dram.

Mortlach 20 yo 1992/2013 (50%, Hunter Laing, Old Malt Cask, ref #2288)

It's one of these ex-refill Mortlachs that display some grease and grass on the nose, a little paraffin and maybe ham, then apple pie. It's a rather straighter and more austere Speysider wrt the 'western fruitbombs'. The palate is excellent, starting a little citric and then becoming smoother but never smooth. I know what I'm trying to say. Leathery aftertaste, a notch drying (walnut skin). Mortlach au naturel.

Glenglassaugh 30 yo (44.8%, OB, 2013)

This is the brand new one by the new owners. It's a very leathery and vinous one on the nose, we're more or less around walnuts, mustard, old sherry, vin jaune and such. The palate is full of oranges, both bitter and 'smooth', then tobacco and leather. It's a dry one and what's interesting is the way it complements Benriach and Glendronach in the range, because it's very different from both.

Tamdhu 33 yo 1980/2013 (55,7%, The Whisky Agency, Private Stock, bourbon hogshead)

The nose is on toffee, caramel and toasted oak. Touches of sour wood, artichokes? Black tea. The palate is thick, less oaky than I had feared, yet spicy. Toffee and orange fudge, with some dry spices around cinnamon in the background. Apple skin and Jaegermeister. Bitter oranges in the finish. You have to like spicy oak but then this will be very rewarding.