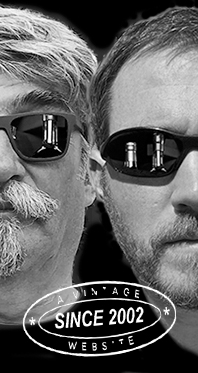 Home
Thousands of tastings,
all the music,
all the rambligs
and all the fun
(hopefully!)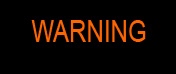 Whiskyfun.com
Guaranteed ad-free
copyright 2002-2013



August 9, 2013

---

Three Benriach 1976 plus a short verticale

Benriach + 1976 sure is a winning combo, but some say that the best casks have already been bottled and that what we're now seeing is the second choice. Really? And assuming that is the case, wouldn't even the second choice be of great quality? Let's see…

Benriach 36 yo 1976/2013 (49.3%, OB for The Whisky Fair, sherry, cask #731, 195 bottles)

Colour: gold. Nose: no, seriously, this is textbook 1976 Benriach, ridden with passion fruits and mangos. The oak is maybe a notch louder than in earlier +/-30yo bottlings, and maybe this is a tad less fresh and vibrant, but given that the sherry is minimal (wee touches of sultanas), we're remaining in high territories so far. Also very nice notes of cider apples that keep it clean and fresh. So absolutely nothing to complain about, getting especially since the mango notes never stop growing. Mouth: yeah well, the oak's louder for sure. I mean, louder than in the most famous 1976s. It hasn't taken over yet, but one can feel that it's a matter of two or three years, max. Anyway, so far it remains a very fruity Benriach, with the same tropical fruits plus a citrusy side that's most pleasant. Oak aged tangerine eau-de-vie? Finish: of medium length, with a little more vanilla. Cardamom, menthol and nutmeg in the aftertaste. And cloves – just a little. Comments: still excellent, even if maybe not as fab as earlier 1976s for The Whisky Fair.

SGP:651 - 90 points.

Benriach 37 yo 1976/2013 (49.6%, OB, batch 10, hogshead, cask #2013, 102 bottles)

This one is the brand new one. Bottling cask #2013 in 2013, how smart is that? Colour: dark gold. Nose: we aren't far from cask #731, this is just a notch more closed and mildly chocolaty. There's a little more custard too, but other than that and despite a little sour wood and coffee, we have the usual topical fruits. Indeed, mangos and passion fruits first. Also growing notes of humus and freshly broken branches. This is probably less immediate than earlier bottlings, but I'm wondering if it's not a little more complex. The palate will tell. Mouth: ah no, this one's still in the first league. It's even powerful, and sure it's got a little wood, but everything is still vibrantly tropical. Rather more grapefruits, in fact, it's a pretty zesty old Benriach. I also enjoy the pepper and even the touches of chillies that, combined with the mangos and the grapefruits, give it a funny Mexican touch. Or is that Tabasco? Finish: very long, maybe a little acrid but I actually enjoy that, with a grassier aftertaste. Lemon zests? Maybe it's because we're having quite some mescals and tequilas these days, but I'd even dare adding… agave? Comments: it's actually not that far ahead of cask #731 but the added zestiness works very well in my book. But you have to like them sharp!

SGP:651 - 91 points.

PS: in the older 1976s, the S in the SGP could go up to 7 or 8, that's not the case anymore in current bottlings.

Benriach 36 yo 1976/2012 (49,6%, OB for The Whisky Agency, sherry hogshead, cask #963, 132 bottles)

Colour: amber. Nose: this one might be a little more difficult at this point, maybe it's the sherry that's creating these wee almondy/soapy touches that are less 'Benriach'. Having said that, the sultanas and figs do mingle very well with the topical fruits, and I must add that the growing notes of walnuts are much to my liking. Also more wild touches, mushrooms, humus like in the new one, a slight gaminess and then more and more tobacco. A pack of untipped Camels from the olden days? Mouth: nah, honestly, this works. The oak and the fino-ish sherry are pretty loud but the passion fruits and the lemons are big enough to stand that. That creates a rather mentholated profile, which works well since it's no sweetish whisky. Mint alone is superb, mint plus sugar/sweetness is a nightmare in my opinion. The oak, although very obvious, remains respectful (!?) Ah well, I know what I'm trying to say. Finish: long, maybe a little biting and peppery thanks to the oak. Leathery aftertaste and even a smokiness. Where does that smoke come from? Comments: all excellent. I'll keep it at 90 because I've decided to sell any points above 90 from now on. 1.00€ a point, 12 for 10.00€, how does that sound? Seriously, I still think cask #2013 was a notch more to my liking, thanks to its bigger zestiness.

SGP:651 - 90 points.

You know what, I think we should go on with younger Benriachs while we're at it. There are many new ones and this is a good occasion to compare them with the old 1976s. Let's just take our time so that no death seat effect can occur… (zzz zzz zzz).
Good, I'm ready, let's do a wee verticale!

Benriach 15 yo 1998/2013 (56.1%, OB, batch 10, Pedro Ximenez puncheon, cask #7633, 630 bottles)

Colour: deep amber. Nose: it's a powerful, rather chocolaty and leathery Benriach, apparently less richly sweet than other PXed malts. There is some gunpowder and struck matches (maybe even cordite if I remember cordite well) too but no 'asparagus or eggs', while rounder notes of raisins and all kinds of dried fruits stat to come out after just a few seconds. Also moist and fruity pipe tobacco. After ten minutes: remained very chocolaty. With water: as often with these sherries – and not only with sherried whiskies – there's much saponification happening. In this case, you have to wait before the notes of soap go away. No worries, they do go away and then there's even more chocolate – and struck matches. Mouth (neat): sweet and powerful, we're more or less in Glendronach territories, which is funny. Big sweet sherry, sultanas, honey and fruitcake with pleasantly loud spices right in the arrival. Cloves and pepper first! It's quite hot, let's add water again. With water: it's the leather that came to the front. I'm not a sucker for this style. Finish: long, still a little harsh and leathery. Peppery aftertaste. Comments: this one has its moments but I feel it lacks polishing. Globally very good but a little harsh, I'd say. Hold on, just saw that this baby was triple distilled. Well, I haven't noticed anything.

SGP:571 - 80 points.

Benriach 17 yo 1995/2012 (56.7%, OB for Best Taste Trading Switzerland, refill bourbon barrel, cask #1768, 160 bottles)

Colour: gold. Nose: peat! It's a peaty one and I have to say I like it quite a lot. It's a rather medicinal peat and it's actually not hugely smoky, we're rather navigating around bandages, antiseptic, seawater and then more rock dust, rainwater and saltpetre. It's becoming more camphory too. Nice! (yeah, thank you.) With water: crystal clean medicinal peat. It became narrower but that sort of worked. Maybe a little fresh butter, and then growing porridge and 'farmyard after the rain'. Mouth (neat): sweet peat galore! Peppered and smoked limoncello, grassy tequila, an acridness too (grape pips, apple skin, old walnuts) and rather less coastal and mineral notes than in the nose. A grassy peatiness. With water: more peated lemons, haha. Works. Finish: very long, sharp and sweet at the same time, with a peatiness that became more peppery, I'd say. Green peppercorns and vanilla. Comments: it's never easy for peaters from the mainland, because you just cannot avoid thinking of the glorious Islays. I have to say this cask was much to my liking. Big presence.

SGP:657 - 88 points.

Benriach 18 yo 1994/2013 (55.5%, OB, batch 10, virgin American oak hogshead, cask #4385, 261 bottles)

Colour: deep gold. Nose: very interesting, the fresh oak shows as much as in many bourbons, for example. There's a feeling of sawdust, vanilla, ginger liqueur, melon liqueur, tiny wee touches of cologne (although it's no cologny whisky!) and then juniper (or rather genever) and more and more crème de menthe. This does not feel very natural but I won't deny it's very sexy whisky so far. With water: even more of all that. A very unScotch Scotch. Mouth (neat): oh yes, definitely bourbon. Very thick and oily, sweet and spicy at the same time, with plenty of fresh oak (feeling of pencil shavings), ginger/speculoos, big vanilla, big coconut, not so big bananas and big maple syrup. Very rich whisky and yet it remains kind of light. Quite an achievement. With water: sweeeeeet and syrupyyyyyyy… Finish: long, honeyed and extremely liqueury. Comments: I don't quite know what to say. It's bad Scotch but it's pretty brilliant bourbon, I cannot think of any other Scotch that's that 'American' (even Nadurra or Glenmorangie new oak experiments and such). Okay, enough babbling, it's wonderfully made (and yet, I feel that they shouldn't have…. Yada yada yada).

SGP:831 - 89 points.

Benriach 21 yo 1992/2013 (53.3%, OB, batch 10, Pedro Ximenez hogshead, cask #986, 312 bottles)

Colour: amber. Nose: we're close to the 1998 at very first nosing but this one tends to become less fruity and rather more on meat, ham, beef stock and such. More age, more tertiary aromas, more complexity. Goes on with more toffee and mint (After Eight?) as well as Corinthian raisins and liquorice plus the obligatory Christmas cake. Wonderful nose, this could be had in a large cognac glass (aka fishbowl) and then nosed for years. Perfect. With water: lovely! A lot of shoe polish now, which could suggest there was a little peat, hidden behind the sherry. Also whiffs of fresh oak. Mouth (neat): very sweet this time, but not cloyingly so. Beautiful tobacco and leather, chutneys, raisins, cardamom, Moroccan spice mix (ready made for your tajines) and then some kind of spicy nut cake. Walnuts? Great body, structure and balance. With water: perfect. Little changes, except that it became more drinkable. Do I seem to detect touches of tinned pineapple? Finish: good length, quite fresh, surprisingly clean. Quite some coffee in the aftertaste, which I like. Some praline too – or isn't that the dreaded Nutella? A wee feeling of fresh oak again, as in the end of the nose. Comments: no, this one is perfect, even if it's actually just a finishing ;-). Loved the coffeeish punctuations.

SGP:661 - 90 points.