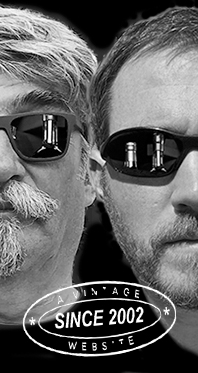 Home
Thousands of tastings,
all the music,
all the rambligs
and all the fun
(hopefully!)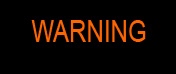 Whiskyfun.com
Guaranteed ad-free
copyright 2002-2013



August 23, 2013

---

Three Bladnoch IB vs. OB
and a strange aperitif

I've always liked Bladnoch's zesty side, although I've found quite some Bladnochs that weren't that zesty. Today we'll have two 1990s and one 1991 but first, a young one that was distilled by the current owners, while the others were still 'UD' make if I'm not mistaken.

Bladnoch 11 yo 'Christmas 2012' (55%, OB)

Christmas? It's about time… Colour: gold. Nose: a rather thick, extremely raisiny kind of sherriness, still a little rough like many young sherry monsters – but this Bladnoch is not a sherry monster at all. Actually, I don't quite know what it is. There's some leather, some tobacco, a little gunpowder (not too much), NO used matches, quite some grass, a feeling of new green oak and then more figs that complement the loud raisins. Also quite some menthol after a while. With water: how very strange! The lemons come through but there's also some manure, burnt plastic, ginger ale, juniper, milk… How strange indeed. Mouth (neat): oh this is even stranger! Many bitter oranges, touches of plastic, many spices, a slightly bizarre fruitiness, quite sour, some mustard for sure, overripe apples, some ginger, literally litres of mead, fermenting honey… I think it's the first time I come across such an odd palate. With water: sweet spices everywhere, this shouts 'European oak'. I'm sure I'm completely wrong, am I not? Finish: long, peppery and gingery. Bitter oranges. Comments: a very strange one indeed, I'd have loved to know this cask personally ;-). What was it?

SGP:471 - 72 points.

Bladnoch 22 yo 1991/2013 (47.8%, Pure Spirit, bourbon) Pure Spirit are a new independent bottler from France. This is one of their very first offerings. Colour: straw. Nose: it is a zesty one, hurray! It's relatively light after the heavy-ish 11 yo but I certainly prefer this kind of complex waxy, citrusy, almondy and slightly mentholated profile. Touches of yellow chartreuse, lemon squash, crème de menthe, maybe a little tar and then more and more lemonade, with a slightly spritzy and chalky side that even gives it something a little medicinal. Baked apples too, some cider. Mouth: it's a bit like peppered lemon juice, if you will. Or a cocktail made out of lemon squash, black pepper and ginger tonic. Very singular, rather different for sure. After a few seconds, we find also chlorophyll (gum), green tea, quite a lot of lemon balm… And it remains a little spritzy, while other citrus fruits start to come though, mainly grapefruits and citrons. Pure Bladnoch! Finish: pretty long and even zestier. A handful of lemon drops. Comments: it's quite tart but that's the style I was expecting. Again, a genuine Bladnoch and a style that's nowhere else to be seen. Well selected, Pure Spirit!

SGP:661 - 89 points.

Bladnoch 22 yo 1990/2013 (51.7%, OB, cask #5070)

Colour: straw. Nose: this was to be expected, we're near the Pure Spirit, this one's maybe a little earthier. There's a little more cardboard too, but also more herbal notes that are very nice. Old wood, wine cellar, then aspirin tablets, grass, apple peelings… It's also a little chalky. Let's see what water will do to it. With water: obviously no sherry cask and yet it's wine that comes out once water has been added. A mineral riesling? Mouth (neat): an exact 'copy' of the 1991, only with more oak impact and more oomph but that's only the higher strength. Same heavy lemon, zests and grass. Excellent. With water: exactly the same feeling as with the nose, it's very similar, only a little earthier. And, given that I'm much into good mescal these days, a little agavy too. Finish: long, with the grassy spices coming to the front. Some Tabasco or even Worcester sauce in the aftertaste – serious! Comments: simply the same very high quality as with its independent sibling. I don't feel like I should give it a different score. Lovely Bladnochs!

SGP:661 - 89 points.

Bladnoch 23 yo 1990/2013 (48.5%, Cadenhead, Authentic Collection, bourbon hogshead, 282 bottles)

Colour: straw. Nose: this one is very similar again but it's rather a fatter version, with more butter, cake and vanilla. Biscuit straight from the oven, cashews, then indeed, a lot of lemon cake and hints of fresh walnuts/apple peelings. Mouth: nah, this is excellent again, fresh, zesty, lemony, maybe a little more syrupy than the two others again but frankly, it's lovely whisky. To tell you the truth, this reminds me of some Alsatian riesling vendanges tardives, a wine that's not often to be seen but that can be stellar 'only at good winemakers'. Finish: long, zesty, a notch rounder than the others. Very funny touches of fresh parsley in the aftertaste. Comments: I'm afraid I just couldn't tell you which Bladnoch 1990/1991 I like best. All three are almost perfect whiskies and no other distillery makes this style anymore in my opinion. I think you should buy one of these bottles, honest.

SGP:561 - 89 points.

PS: these kinds of clean Bladnochs are dangerous at tastings because they go down a treat, which doesn't mean they are 'too easy' at all. Watch out!