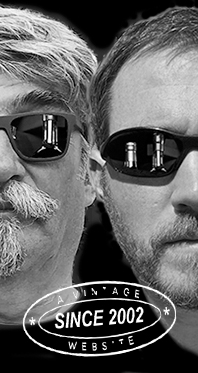 Home
Thousands of tastings,
all the music,
all the rambligs
and all the fun
(hopefully!)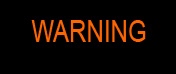 Whiskyfun.com
Guaranteed ad-free
copyright 2002-2013



December 23, 2013

---

Three young high power Lagavulin

After the superb, but very pricey 37 yo, here's the younger Lagavulin within the new Special Releases. If you don't mind, we'll try it right between an indie NAS that may be younger, and an older 15 by that famous yet very mysterious Islay syndicate.

Laggan Mill 'The Secret Islay' (56%, The Coopers Choice, sherry, cask #9466, 320 bottles, 2013) This baby may well be a Lagavulin ;-). Colour: amber. Nose: I have to say it's got something of the official 21s and of the official 16yo at first nosing, that is to say a very peculiar rubbery side that's very far from being off-putting, quite the opposite. Between some brand new wellingtons and a bicycle's inner tubes. What's also quite impressive is the way some straight, crystalline yet earthy peat smoke manages to come through and then just annihilate the rubber. It's a big Islay. With water: a lot of soot and a lot of leather now. Brand new leathers. Mouth (neat): weird and yet this works. Let me explain, there are strangish notes of lemon squash and an hyper-big toffeeness, but a straight, pretty salty and earthy peatiness manages to balance all that and to make the whole very coherent. I like. With water: becomes funnily metallic. Sucking copper coins - and swallowing oysters with fudge. Sounds unlikely but it isn't. Finish: long, rather more on some sort of peated chocolate. Comments: lots of fun in this very unlikely baby. Have the Monty Pythons made whisky?

SGP:466 - 88 points.

Lagavulin 12 yo 'Special Release 2013' (55.1%, OB)

Colour: white wine. Nose: oh this is lovely. There's some sweet and rounder vanilla and fudge at first nosing, coating yet another crystalline peat, some superb earth (Pu-ehr style), wet gravel, some antiseptic and touches of our beloved gentian spirit. Maybe not that complex at this point, but simply implacable and superbly 'obvious'. With water: ultra-clean tincture of iodine and barbecued marshmallows plus always some roots. Fresh ginseng? Love that. Mouth (neat): instant pleasure. Lagavulin's trademark sweetness (wrt the other big peaters), with notes of butter pears, then an avalanche of all things coastal and smoky (like, a beach bonfire), then some kind of ashy oils, and lastly, grapefruits. Grapefruits make the great peaters, methinks. Also a little dill - or gravlaks-not-from-Ikea. With water: the best part. Just obvious, huge yet sharp and wonderfully balanced, with that Lagavulinian extra-sweetness. Finish: very long, with the roots and the earth having the upper hand this time. Less sweetness, which is welcome in a finish in my opinion. Comments: I think the Lagavulin 12 never stops improving, year after year. In a way, I'm considering it's the best 'simple' malt whisky money can buy, because it is simple whisky. To put in your cellar as a gift to the next generations.

SGP:547 - 92 points.

Lagavulin 15 yo 1979 (59.2%, The Syndicate, +/-1994)

One of the earlier versions. Colour: white wine. Nose: we're extremely close to the new 12! This one's maybe just a notch more polished, with less antiseptic and maybe a few more leaves, but other than that and quite surprisingly, it's a close brother. With water: no, wait, this time it's completely different, with some fat fish coming out. Smoked salmon again, kippers, fresh big sardines... That's fun! Also a little aniseed and mint, there is an absinthy side for sure. After la fée verte, la fée d'Islay. Mouth (neat): same feeling, although this one's even oilier and kind of rootier. Huge mouth feel, it's almost peat syrup. Also some smoked salmon for sure, but it's all too strong for this sissy-of-a-taster. With water: fab, it's got more medicinal this time. A three metre long liquorice stick and three bags of salt plus a good bucket of liquid tar. H.u.g.e. Finish: same for a long time. Unusually medicinal for Lagavulin. Comments: another Senna/Prost situation, the official 12 had the lead for a long time because of its immediacy, but I think this Syndicate caught it up. So it's a tie in my book - what a grand-prix!

SGP:457 - 92 points.