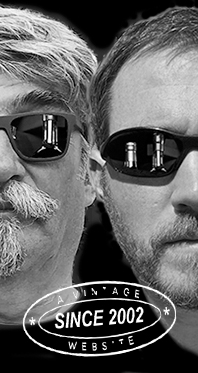 Home
Thousands of tastings,
all the music,
all the rambligs
and all the fun
(hopefully!)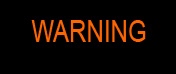 Whiskyfun.com
Guaranteed ad-free
copyright 2002-2013



May 10, 2013

---

True malternatives? Five very old grains.

There are les and less very old malts available today, apart from, it seems, a few 'Ts' (Tomintoul, Tomatin and such) but there are still some very old grains. Most remain relatively cheap for their ages, but even more than with malts, it's important than the oakiness remains mild in my opinion. Let's have a few today and see what gives…

Invergordon 40 yo 1972/2012 (40.5%, Sansibar, 155 bottles)

Colour: pale gold. Nose: prototypical old light grain with plenty of vanilla, white chocolate and coconut as well as whiffs of pencil shavings and a few nectary flowers. In other words, we're very close to some very old light bourbon, which I've never encountered to tell you the truth, so I'm only imagining here. Anyway, a nice and harmless nose, fresher than expected. Mouth: easy, fresh and fruitier than expected. No big oak – that's good – and rather plenty of herbal teas (honeysuckle, chamomile, lime tree) plus the expected vanilla and just a little strawberry jam. I really like this freshness I must say, even if the whole remains very harmless. Good mouth feel, though, it isn't tired at all. Finish: a little short but that's normal. Some cinnamon in the aftertaste but that's normal too. Comments: such a low strength at CS is usually scary and suggests some weak and woody old spirit. It's not the case at all here, but warning, this dangerously drinkable. One of my favourite old grains from last year.

SGP:630 - 88 points.

Invergordon 1973/2012 (42%, Malts of Scotland, bourbon hogshead, cask #MoS 12063, 135 bottles)

Colour: gold. Nose: in spite of the darker colour, this one is actually less vanilla-ed/bourbony, and even a little mineral and grassy. Just wee touches of mint as well, from the wood. So less aromatic globally and even lighter. Probably not a nosing grain but there aren't any flaws… Mouth: the oak's much more pronounced than in the 1972, there's more walnut skin and strong tea as well as more mint, which usually goes along. Still very good but it's probably not one of my favourites. Finish: rather young but there's always this feeling of walnut skin. Mentholated aftertaste. Comments: I quite like it but I feel it's becoming a little unbalanced. The easiness of the 1972 does it quite some harm. BTW, we haven't seen any new old sherried Invergordons lately, have we?

SGP:560 - 82 points.

North British 1962/2013 (41.5%, Malts of Scotland, bourbon hogshead, cask #MoS 13017, 85 bottles) Colour: full gold. Nose: this time we're a little closer to some old rum, with touches of sugar cane (obviously) and coconut again. Also apple skins but the whole remains light and moderately fragrant. The Sansibar remains the most aromatic. Mouth: ah, this is interesting! More notes of rum, oranges, grapefruits, touches of tropical fruits (passion fruits and mangos), a funny feeling of Schweppes and Campari (bitters from the wood), some cardamom and cinnamon… The oak's quite obvious, just like in the Invergordon by the very same excellent bottler, but the spirit has much more to say and balances it. A characterful old grain – and I really enjoy the Caribbean side. Finish: medium, with more coconut and cinnamon. Arranged rum. Comments: fun fun fun. A tropical Scottish grain? SGP:651 - 89 points.

Port Dundas 1965/2012 (43.6%, Scott's Selection)

Robert Scott always had some interesting very old grains… Colour: gold. Nose: very discreet and more austere than all the others. Some sawdust, pencil shavings, with just small amounts of coconut, vanilla, cut grass and banana skin in the background. Not a lot happening, we're almost watching an Andy Warhol movie. After fifteen minutes, a little candy sugar comes out, it's becoming a tad less shy. Mouth: good attack, with some oak but it doesn't overwhelm the simple yet pleasantly fruity spirit. More western garden fruits than tropical ones this time, I get apples and ripe plums. A fine drop that reminds me a bit of some much, much younger Jameson. Finish: medium length, with a little more corn syrup. A little leather and herbs too. Comments: yeah, a fine drop, but probably not unforgettable. The spirit is a little shy in ly opinion.

SGP:440 - 82 points.

Girvan 47 yo 1964/2011 (48.7%, Riegger's Selection, bourbon, cask #86, 189 bottles)

Colour: light gold. Nose: it's a fairly grassy one again. A little varnish too. I have to say nosing these grains to try to detect more aromas is becoming tiring, most are rather silent, even when old. The palates are much more important than with malts – proportionally – in my opinion. So to act in accordance with what I just said… Mouth: together with the North British, they're the ones that are the most expressive but it's got many more youngish aromas, as if the oak was much less active. We're talking bubblegum, marshmallows, pineapple drops and such. Even rye, it's really starting to taste like some American rye after a few minutes or even seconds. Lavender and violet drops as well as aniseed balls. Fun! After more minutes, it's almost pastis? Right, I'm exaggerating… Finish: rather long, with more aniseed and more liquorice. Indeed, pastis. Comments: lots of fun in this old one, even if it's no perfect whisky.

SGP:740 - 85 points.