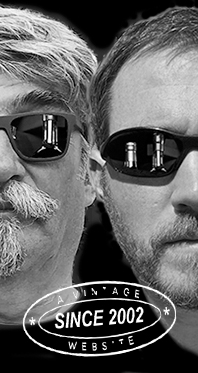 Home
Thousands of tastings,
all the music,
all the rambligs
and all the fun
(hopefully!)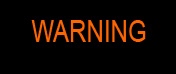 Whiskyfun.com
Guaranteed ad-free
copyright 2002-2013



July 22, 2013

---

Easy old peat, two Caol Ila 1980 at 46% vol.

What can I say? These should be elegant, relatively smooth and very easy to quaff. 46% vol. is just so perfect… and the malt would never, ever disappoint! And it ages so well… And, and, and…

Caol Ila 30 yo 1980/2011 (46%, Mo Or Collection, bourbon hogshead, cask #2570, 300 bottles)

Colour: pale gold. Nose: hold on, are you sure this is Caol Ila? It's more medicinal than Laphroaig, more coastal than Ardbeg and more tarry than Port Ellen! Having said that, it all remains smooth and easy, but it does remind me more of pre-extension Coal Ila, such as the late-1960s vintages. Just ask Gordon & MacPhail. At random, I also find anchovies, bandages, olive oil, pitch, coal, seafood (crabs from the sound of Islay?) and touches of camphor. No need to say that all this is just perfect. Mouth: perfect. Perfect balance, saltiness, lemon, fish, seashells, cough lozenges, kippers, salmiak, anchovies, urchins, oysters, clams… On second thought, maybe not clams. Perfect. Finish: good length, clean, complex, salty, coastal. No clams, not even in the aftertaste, which is tarrier. Comments: these 1980 Caol Ila are boringly excellent. Can we have a bad one please?

SGP:456 - 91 points.

Caol Ila 1980/2013 'The Smokery' (46%, Wemyss Malts, hogshead, 322 bottles)

Colour: white wine. Nose: this is so different from the Mo Or! On the one hand, it's cleaner, more mineral and peatier Caol Ila. On the other hand, it's narrower and less complex. The colour is lighter but there is more oak influence, especially vanilla. More than sulphur, caramel or even free radicals ;-), excessive vanilla is the worst thing that can happen to malt whisky in my opinion. And believe me, some distillers are committing suicide these days, unknowingly. Trumpetting suicide! But rant over, that is not the case at all here, this is a beautiful old Caol Ila, just simpler and also smokier than its bro. Also wonderful notes of smoked salted almonds. Mouth: once again, this is a little simpler but on the other hand, the lemon is louder and lemon would just lift the crappiest spirit in my experience. So yeah, lemon, oysters and kippers, all that smoked to perfection. More brine after a moment, while the spirit looses a bit of steam… While getting earthier as well… Saltier as well… Finish: longer, very salty. Amazingly salty in fact, what happened? And there's even a little chilli in the aftertaste, as well as much more smoke a d a feeling of lemonade. Comments: a fun old Caol Ila that started gentle and civilised and got wilder and wilder. The Expendables' favourite? Oh crap…

SGP:356 - 89 points.

Let's go on with our little pairs, this time it's going to be two independent Macallan that were distilled in the 1990s. Especially Cooper's Choice already had quite a few excellent Macallan…

Macallan 15 yo 1998/2013 (46%, The Coopers Choice, hogshead, cask #9452, 345 bottles)

Colour: straw. Nose: lovely at first sniffs, it's a big distillate with little sherry influence, if any. Not too sure because there is a wee raisiny side, with also walnuts, so this could be a sherry hogshead as well. Other than that, a lot of Ovaltine, fudge or millionaire shortbread and then totally massive notes of milk chocolate. A creamy one such as Lindt (I'm sorry, I know I shouldn't quote brand names, this is just lazy writing). Also a little menthol. It's superb distillate and the one of the maltiest malts. Mouth: yes it's an excellent one again, very malty again, chocolaty, with some fudge and cappuccino as well as caramel and sweet liquorice. Also candy sugar and then… even more chocolate. Marmalade. Finish: long, more on Seville oranges and vanilla. Oh, and chocolate. Slightly bitter and smoky aftertaste, very pleasant. Schweppes. Comments: very classy lightly – or un-sherried Macallan. Archetypical 'malt whisky'.

SGP:552 - 88 points.

Macallan 21 yo 1990/2011 (52.7%, Douglas Laing, Director's Cut, refill hogshead, DL Ref #7565, 267 bottles)

Colour: white wine. Nose: much pleasant again but it's having trouble after the 1998. This 1990 is curiously younger and harsher, with pears and apples everywhere as well as beer, leaven and dairy cream. Also limestone. With water: more rocks, limestone, whiffs of vase water and leatherette. Bizarre, bizarre, did you say bizarre? Mouth (neat): a little difficult, with a soapiness and rather heavy paraffin, then more bitter/waxy flavours and a prickliness. Gin fizz. A strange baby to say the least, very un-Macallan. With water: becomes bitter and extremely grassy. The exact opposite of the 1998. Finish: long, grassy, bitter. Ashy and sooty aftertaste, which isn't un-nice. Comments: some parts are intriguing and interesting but the whole is challenging. I know those words kill but I couldn't find better ones. Soundly beaten by the younger Cooper's!

SGP:371 - 76 points.