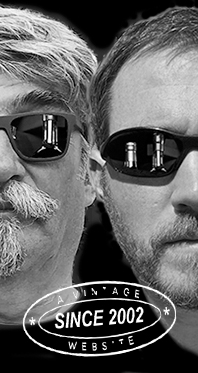 Home
Thousands of tastings,
all the music,
all the rambligs
and all the fun
(hopefully!)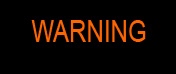 Whiskyfun.com
Guaranteed ad-free
copyright 2002-2013



November 13, 2013

---

Two Parisian pairs of old Karuizawa

Old Karuizawas sell extremely quickly, so there was no need to rush these little tastings. I took my time with these four Parisian babies and my humble notes are just 'for the record'. We'll have two 1980s and two 1981s but sort them per type of cask, first bourbon and then sherry. The labels hint a bit at Toulouse-Lautrec, don't they? For the Moulin Rouge?

Karuizawa 32 yo 1981/2013 (57.3%, OB for La Maison du Whisky, bourbon, cask #8461, 186 bottles)

Sherried Karuizawas - not to mention ex-Château Mercian wine casks - are more famous than the bourbons, but is that justified? Let's see... Colour: full gold. Nose: impressively oaky, we're wandering throughout a large carpenter's workshop and this is a very unusual and very pleasant feeling. Once these first feelings become subtler, some fudge, some quinces and a fistful of Havana cigars start to come through, together with more cellulose and cinnamon. Hints of cow stable too, tea... I have to say this could be an old Yamazaki ex-bourbon in my opinion. With water: rounder, with more sweet spices. Spicy sponge cake? A woodiness that's usually more to be found in some teas. Mouth (neat): big and oaky again, with bags of bitter oranges too. It's rather a grassy kind of oak, quite acrid and very cinnamony, which makes it a little difficult when undiluted. A real fighter, we're very far from those vanilla bombs that pop out everywhere these days. With water: some kind of spicy apple juice! Also cinnamon and quinces. Finish: long, still oaky, with a feeling of sawdust and tea. Comments: I find this excellent, but maybe less unusual and spectacular than most other old Karuizawas. In a way, it's more 'normal' - no I didn't say 'ordinary'.

SGP:471 - 86 points.

Karuizawa 33 yo 1980/2013 (62.1%, OB for La Maison du Whisky, bourbon, cask #6431, 124 bottles)

Colour: amber. Nose: a completely different story, there's much more jam, tamarind, incense, old white wines, raspberry jam, figs, mulled wine, maybe a little more wood smoke as well, roasted cashews Indian-style... The whole is big but not overpowering so far, despite this super-high strength. With water: superb, it got more camphory, kind of medicinal, with some mint and melissa water. Mouth (neat): very punchy but not overwhelmingly oaky, although there is an obvious tannicity. Just like on the nose, some fresh fruits (blood oranges, raspberries) manage to keep it very fresh and almost 'nervous'. Some chutneys too. With water: at times you would swear there's some sherry inside. A not-too-Christmassy Christmas cake ;-). I also love these huge chocolaty notes, the oranges, the soft spices... Finish: long, with a punctuating oak rather than, well a dominating one. Comments: love this, maybe also because it's a little more 'Karuizawa' than its bro.

SGP:561 - 90 points.

Karuizawa 31 yo 1981/2013 (60.5%, OB for La Maison du Whisky, sherry butt, cask #78)

Colour: dark amber. Nose: waaah! Some kind of orange marmalade made out of the best oranges ever by the best marmalade makers ever. Behind that, lovely touches of verbena and wormwood. That'll be enough. With water: abfab, herbs, assorted crystallised fruits (or a Sunday morning market in Provence, erm...) and a large humidor full of Havana' best. I love this nose. It's even a little coastal (ideas of seashells). Mouth (neat): a smashing fruitiness, we're far from the thick oloroso style that other old Karuizawas can display. Unexpectedly clean and fresh, with many oranges, one or two slices of mango, some spicy honey and even quite some all-vitamins fruit juice. A restless and even youthful old sherried Karuizawa, probably ex-refill. Perfect. With water: oh no, I mean yes. A kind of slowly-cooked masala dish prepared for some lucky maharajas. Oh whatever. Just one thing, it loves water but not too much water of too many tannins can come to the front. Finish: very long, between fruits and spicy medicines. Comments: a pretty Indian old Karuizawa at a perfect age. I've already tried quite a few 1981s but I think this one just became my favourite. But careful with water...

SGP:652 - 93 points.

Karuizawa 33 yo 1980/2013 (60.3%, OB for La Maison du Whisky, sherry butt, cask #4556)

Colour: amber. Nose: waaah again! This time it's fudge, chocolate, melons and melissa. And maybe that verbena as well. I love verbena, one can find some old bottles of 'Verveine du Velay' pretty easily and for cheap, I think they're always worth your hard-earned euros or bucks. With water: same, it's rather more chocolaty and pretty drier than the 1981. Maybe a little metallic too, but it's lovely. Mouth (neat): thicker, more honeyed than the 1981, spicier and mintier as well. A lot of camphor, cough syrup, bitter oranges, touches of Spanish ham, probably some cranberry juice, even guava juice... Another one that's pretty perfect. With water: indeed. More menthol, more liquorice, maybe more wood extracts? Finish: very long and quite terpenic. I love this just a little less than the 1981's utterly perfect balance. Comments: another masterpiece.

SGP:662 - 91 points.