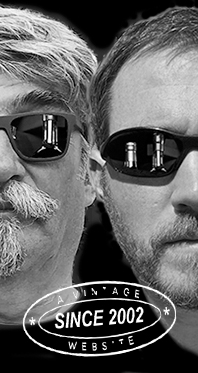 Home
Thousands of tastings,
all the music,
all the rambligs
and all the fun
(hopefully!)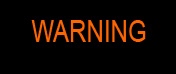 Whiskyfun.com
Guaranteed ad-free
copyright 2002-2013



May 17, 2013

---

Two Tobermory, more quirky fun

Yes, let's have two independent Tobermory (ies?) today. One will be relatively young while the other one will come from the famed 1972 vintage that gave us so many stunning glories from so many Scottish distilleries.

Tobermory 17 yo 1995/2013 (54.9%, Single Cask Collection, bourbon hogshead, cask #699, 251 bottles)

Do we have to expect a porridge bomb? Colour: white wine. Nose: interesting. I know interesting often sounds like a death word but it's not here. The first thing that's very obvious is that this is no porridge bomb, no beer bomb and no yeast bomb, although there is a little bit of all that. No, what's quite striking is the freshness and, above all (so to speak), the coastal side, with sea breeze, iodine, fresh oysters… It's even a little ledaigy, maybe it was a 'transitional' batch between Ledaig and Tobermory? Pure speculation… Also graphite oil, linseed… With water: became more mineral and still not much yeast. A youngish Tobermory that's not feinty/yeasty at all! Mouth (neat): hey hey! Lovely lemony arrival, with a good acridness – provided you like that as much as I do – and a feeling of these high-end mescals from Del Maguey, between olives and capers. Splendidly unsexy, I'd say. With water: sweeter, rounder, but all this lemon remains there. Actually more grapefruits now. Finish: long, rather more briny. Very good. Comments: very good indeed, quite a surprise I have to say. Perfect coastal style with, maybe, a Clynelishopultenesque side. Oh, forget about that.

SGP:452 - 88 points.

Tobermory 39 yo 1972/2012 (49.9%, Alambic Classique, oloroso sherry cask, cask #12307, 139 bottles)

The small German bottlers Alambic Classique have always had some great old Tobermories and Ledaigs. Oh and 1969 Port Ellen but that's another story… Colour: mahogany. Nose: ah yes, we're between Kikkoman sauce and old balsamic vinegar, that was to be expected. Also a lot of old rancio, old-Cognac style, a lot of old leather (say WWII flying jacket – whatever), old Bourgogne, cigars, old walnuts, pipe tobacco, cherry liqueurs… All that is quite superb. Chocolate (no, not old). Let's try it with water: as often, it's the meatiness and the walnuts that grew bigger. Superb now. Mouth (neat): there is a feeling of sipping some kind of oak decoction but that won't last for long since there are also beautiful sweeter spices, bitter oranges, bitter chocolate and then bags of cumin and cloves. Not the easiest old dram, especially because there's more and more salt coming to the front after a few minutes, but it's really a… a… well, a style of its own. With water: sure the oak is loud but balance is kept, thanks to the not-so-drying spices and all the tiny tertiary notes that keep appearing. Kumquats, caraway, cocoa, lime, black cherries, more walnuts. Nah, yeah, it does become a little too drying after a while but we've seen worse, haven't we. Finish: medium, really drying now. Sawdust, strong tea and cocoa powder. It's the weakest part, as often with very old whiskies. Comments: probably a little past its prime, with a wood that already took control, but it's still a kind of moving old whisky. Coz they don't make them like this anymore… (wot?)

SGP:372 - 85 points.