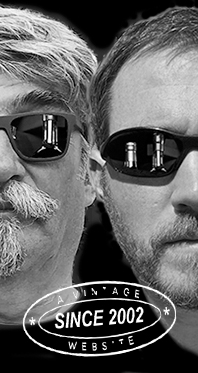 Home
Thousands of tastings,
all the music,
all the rambligs
and all the fun
(hopefully!)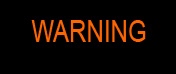 Whiskyfun.com
Guaranteed ad-free
copyright 2002-2013



July 24, 2013

---

Insane malternative tasting,
two mezcals with worms
(wish me luck!)

All fucking right (Serge!). The other day, I was browsing Master of Malt's huge website and noticed that they had dozens and dozens of rums and tequilas available as samples. As knowing more about those spirits is part of my plans for the near future (modern whisky can be so depressing), I decided to dig deeper and came across two… aaargh, mezcals with worms! Indeed, worms inside the bottles, and one of them (the Monte Alban) even comes with a wee bottle full of them. No need to say that I immediately ordered one sample of each, and now's the time to try them. Mind you, even in the little sample bottles, MoM have added one worm! Bah, you do need proteins when you're getting older, don't you…

La Penca (36%, OB, mezcal, +/-2013)

So this baby comes 'con gusano', which means 'with worm'. Two of them, actually. It is distilled from salmaina (maguey agave) and then aged in white oak barrels. Colour: white wine. Nose: oh well oh well oh well… It reminds me a bit of some old eau-de-vie that you could find in Germany and that used to be matured with… ham. I have very vague memories… Anyway, this is smoky and very sooty, it does smell like charcoaled ham, maybe narguileh smoke, then olives, gherkins and capers. All that in brine of course. Strange stuff but I like it, we're not far from the best Del Magueys. No fruitiness whatsoever so far.

Mouth: it's good! Not powerful but there's a great saltiness, these big notes of agaves (obviously) with this very specific sourness, plenty of olives both black and green, quite some lime and then notes of vegetables, or rather roots, between turnips and celeriac. And even notes of… choucroute! Well we say choucroute but you may say sauerkraut. Finish: good length but no further development, we're on the same flavours. Maybe a fruitnes in the aftertaste? Pears? Comments: tasty stuff for sure, this is fun and the smokiness is impressive. I think I'll buy a bottle! (and give the worms to my old cat). SGP:463 - around 85 points.

Monte Alban (40%, OB, mezcal, +/-2013)

Con gusano indeed, this is the one that comes 'with a little bottle filled with a whole mess of worms, so never again will anyone feel left out at not getting to crunch down on a preserved larva' according to the intrepid people at Master of Malt's. Colour: white wine. Nose: much less aromas, this one is almost bland after the La Penca. There is gherkin (maybe), charcoal smoke (for sure), something like old vase water, a little incense, incense smoke… and that's pretty all. Excuse me? No, I have no ideas how dead worms smell, do they smell of… incense? Mouth: waaah, this is much more difficult. First, it's bizarrely oily and you cannot not imagine this is worm 'stuff'. Then it's got quite some cardboard and plastic and then mustard. Mustard mixed with lemon juice and vinegar. Right… Finish: and it's long! Lemon-scented soap and litres of brine. Comments: it's not nasty stuff and maybe mescal freaks do like this one, but I think I've gone beyond my personal limits, muchacho. And no I won't crunch the worm, GEDDIT?!

SGP:362 - around 60 points.

PS: I swear I haven't eaten the worm, I think I'll put it on eBay ;-).
PPS: a nice page if you'd like to read more about mezcal, tequila and such.