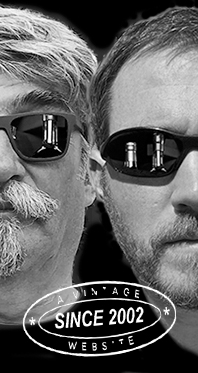 Home
Thousands of tastings,
all the music,
all the rambligs
and all the fun
(hopefully!)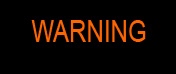 Whiskyfun.com
Guaranteed ad-free
copyright 2002-2013



December 4, 2013

---

Two or three St Magdalene 1982

Between us, I had feared no one would bottle some new St Magdalene anymore, not even some Linlithgow (same distillery by another name, as you very well know). So when I found out that the excellent Hart Bros just bottled one in October this year, well, I thought that was great news. The good old days aren't over yet! But as is customary, let's first have a little apéritif if you agree...

Linlithgow 1982/2011 (46%, The Ultimate, Rare Reserve, 284 bottles)

Colour: pale gold. Nose: typical. I know younger enthusiasts do not come across St Magdalene very often anymore, and could be misled by the 'Lowlands' appellation, thus think it must be a light and fruity/grainy malt. Quite the opposite! St Magdalene could be very leafy, petroly, earthy and metallic, which means that it's never been a very easy malt. Some have even been a little 'meh', but others were magnificently complex, even if also a little challenging at times. Anyway, let's cut the drivel, this one is very typical indeed, leafy and parafiny, with quite some plasticine and notes of rubbed lemon skin on top of some kind of smoky apple juice. Ah, whisky History! Mouth: more fruits on the palate and that's where St Magdalene could get closer to its compadres Bladnoch and Rosebank. Citrons and lemons first, then grapefruits, all that on quite some soot, some kind of light ashes and many leaves and herbs. Thyme, perhaps? And always wee bits of paraffin... Finish: not extremely long but the same favours remain there, while a saltiness appears in the aftertaste. Comments: no ooh-ah malt whisky, this is actually a little austere but I like this 'old style', almost 'un-commercial' style quite a lot. You just have to accept challenges ;-).

SGP:362 - 89 points.

St Magdalene 31 yo 1982/2013 (53.5%, Hart Bros, Finest Collection)

So yeah, a brand new bottling of St Magdalene, how cool is that? Colour: gold. Nose: this new one is even more extreme and 'pleasantly challenging' than the Ultimate, this time we find a huge bag of cut grass, leaves, fern and various herbs, with a faint soapiness, or rather an aroma that sits right between soap, fresh paint and putty. Sounds like a flaw but it isn't, it's just not an easy nose. So far! Also rubbed lemon peel again. With water: Barbour grease! Linseed and lamp oils! Paint! And maybe a few mushrooms as well. Mouth (neat): huge, very zesty, earthy, a tad soapy again, rather salty and also a little buttery. Don't trendy bartenders have a cocktail that uses lemon juice, paint, beetroot juice and cut grass? Maybe not... With water: water sorts this out. It became much cleaner - although St Magda's never totally clean - and even rounder - although St Magda's never totally round. More salt too, roots, turnips instead of beetroots... Finish: quite long, very dry now. Strong green tea, wax... Comments: I hate to write this but this baby's probably not for everyone. No easy dram, no easy dram... The exact opposite of a modern, sweet, light, oak-doped malt. Schönberg vs. Händel (will you cut that kind of crap one day, S.?)

SGP:262 - 86 points.

Let's have one more 1982...

Linlithgow 1982/2008 (61.8%, Càrn Mor, Celebration of the Cask, refill sherry butt, cask #2220, 582 bottles)

The strength is scary, reminds us of the very explosive and very superb 19yo Rare Malts, doesn't it. Colour: straw. Nose: yeah well, the high strength makes it shy, it seems, it's just a notch sugary and grassy. No St Magdalene can be like this ;-). Quick, water... With water: ooh this one swims well! No plasticine or soap or odd oils or whatever, rather minerals, fresh almonds and marmalades, then leaves 'as usual' and just a wee touch of white vinegar - it certainly isn't acetic. Also love the earthiness, the hints of oily rum Jamaica-style and the touches of black olives. A very complex malt. Mouth (neat): huge, extremely oily and powerful. Big liquorice! It's liquorice liqueur at cask strength, with only three drops of lemon juice. With water: absolutely perfect. More tobacco, teas, earths and citrus. Fab zestiness but with a lot of complexity. Finish: Comments: this monster needs a little time and quite some pipette work, but then... It really delivers! Superb, very stylish.

SGP:462 - 92 points.