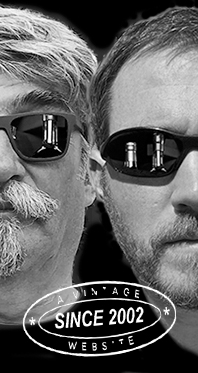 Home
Thousands of tastings,
all the music,
all the rambligs
and all the fun
(hopefully!)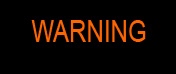 Whiskyfun.com
Guaranteed ad-free
copyright 2002-2013



April 24, 2013

---

Two pair of Scotch blends

First two well-known funny ones and then two special Cutty Sarks.

Pig's Nose 5 yo (40%, Spencerfield Spirit Co, blend, +/-2012)

Colour: gold. Nose: malty, caramelly, toasted and quite chocolaty, then a little more dusty and porridgy. A little honey too. Rather bigger than the average blend but I wouldn't say its got a huge personality so far. A lot of caramel. Mouth: exactly the same feeling, although this is creamier. Very oily mouth feel. A lot of caramel, fudge, Ovaltine and maple syrup. Honey coated cornflakes. It's very sippable, I like this palate better than the nose. Good body. Finish: medium length, with always this feeling of heavy caramel and maple syrup. Comments: a thick blend, very sweet and candied. Feels a little 'arranged', if I may say so.

SGP:621 - 71 points.

Sheep Dip (40%, Spencerfield Spirit Co, blended malt, +/-2012) I think I liked the older 'yellow' label better but how is that important? Colour: gold. Nose: a rather unusual one, with some stewed fruits and quite some heather honey. Some hay, a little leather and then more figs, raisins and dates. Touches of wood smoke too, a little butter, sea air… This is pleasant and pretty complex I must say. Mouth: starts a little weird, curiously ashy/smoky and fruity at the same time (tamarind?), with then a curious combination of Demerara sugar, heavy cinnamon and maybe pomegranates. All-fruit liqueurs. Quite some caramel again as well, maple syrup, it's all a little thick. Also these honey coated cornflakes again. Is that a house style? Finish: rather long, ashy, roasted and candied. There's also a lot of roasted malt yet again. Comments: honest and loyal but you have to like all this heavy malted caramel. It's got something of Johnnie Walker Black in my opinion.

SGP:632 - 78 points.

Cutty Sark 25 yo Tam O'Shanter (46.5%, OB, 5000 bottles, 2012)

Yes I'm late with this baby. Colour: deep amber. Nose: an old blend that's closer to an old malt at first nosing, it's rather big and full of stewed fruits including strawberries, plums and oranges, then more classic dried fruits, figs and raisins. Some chocolate too, ganache, notes of old tawny Port or maybe even rich sweet Muscat and then a lot of praline, walnut liqueur and Demerara sugar. It's very aromatic and very full as well, although not heavy-ish. Very nice nose. Mouth: maybe not as 'wide' and rich as on the nose, and pretty cognacqy at times, with an oak that plays first fiddle. So a lot of cinnamon, ginger and dry tea, then some bitter chocolate, then dried bananas and figs. Good, nice body. Finish: medium length, chocolaty. Cinnamon again, other dry spices, cocoa powder… A little cough syrup in the aftertaste. Comments: a pretty superb nose and a palate that's a notch too oaky for me. I was prepared to go well above 85 after the nose but the rather drying palate brings it down to a nice 85 again.

SGP:462 - 85 points.

Cutty Sark 'Cask Strength' (52.4%, OB for Caskstrength.net, 500 bottles, 2013)

I think it's quite rare that a large blending house would help compose a blend at cask strength for a third party. Colour: white wine. Nose: the opposite of the Tam O'Shanter, in the sense that this is much more naked and kind of natural, with bags of porridge, pears and apples. Sweet barley, then a little grass. It's a relatively light blend despite the high strength. Let's try it with water: some soot and coal smoke now, as well as a little dill or even fennel. Very fresh. Mouth (neat): more peat it seams, it's got more body now, with a feeling of smoked lime and apple juice and then some candy sugar as well as a little fructose or icing sugar that lifts it well. More pears emerging after a few seconds, and even a little wormwood or aniseed, which is quite unusual. With water: the pears went to the front, together with sultanas and more barley sugar. Finish: medium length, with more apples and pears as well as touches of lemon pie (with cinnamon). Comments: a very good blend that needs time and water, don't be too quick or you'll miss a large part of its assets.

SGP:442 - 82 points.