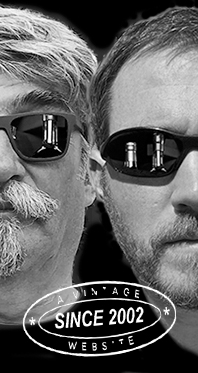 Home
Thousands of tastings,
all the music,
all the rambligs
and all the fun
(hopefully!)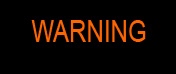 Whiskyfun.com
Guaranteed ad-free
copyright 2002-2013



May 5, 2013

---

World grains, three of them

Let's have a few grains from 'the rest of the world' as our friends the Scots are still saying. Three of them should do.

Bain's Cape Mountain Whisky (43%, OB, South Africa, single grain, +/-2013)

Apparently, this is the only African single grain. Colour: gold. Nose: starts quite fresh but as usual with young grain, there's a little varnish, cellulose and straight oak. As if the high strength at which the casks are usually filled with grain whisky creates more oak extraction. The spirit is rather silent here, but it's not an unpleasant nose, it's just very average. What many people call 'whisky' and indeed it smells of whisky (bravo, S.!) Also vanilla and coconut from the wood. Mouth: sweet, even sugary, very easy, very bourbony. Icing sugar, vanilla, pear sweets and then these big notes of coconut liqueur again. In other words, sweet oak all over the place. Finish: shortish but a little drying and kind of tannic. Comments: not much personality but a very easy, very harmless young whisky, so it's all fine, in a way. No flaws.

SGP:520 - 75 points.

Fuji Gotemba 15 yo (43%, OB, Japan, single grain, +/-2013)

This baby's very expensive, I've seen it at around 200 Euros or even more. Strange… Colour: gold. Nose: this is wider, with much more presence but again it's the wood that does all the work. Broken branches, maybe a little earth, some kind of coconut liqueur, freshly sawn pinewood and then bags of overripe apples. An interesting variant if you're into grain whisky and are looking for more, well, difference. After fifteen minutes: herbs, especially parsley coming through. Mouth: again, this is interesting and certainly more mindboggling than the average grain. Starts sweet and spicy at the same time, like some kind of mustardy bubblegum. Sounds horrible but it isn't. Beautiful notes of Muscat raisins start to take over after a few seconds, other raisins, some kind of very sweet and mild curry… All that before the oak becomes a notch too loud, as often. Finish: of medium length, always with this feeling of spicy bubblegum. Maybe the aftertaste's a tad too spicy and peppery, which the spirit doesn't handle too well. Some mint and pinesap. Comments: nice, unusual, characterful grain. Too bad it's so expensive (not worth the price if you ask me).

SGP:540 - 80 points.

Nikka 'Coffey Grain' (45%, OB, Japan, +/-2013)

Distilled from maize, not wheat. Colour: gold. Nose: this one is both less emphatic and fruitier, which is strange. More apples and oranges and rather less coconut and 'planks' than in the other ones. Also pleasant notes of honey and then more natural vanilla and custard. Maybe touches of litchis as well, roses, then a little more cinnamon. Quite fragrant and better balanced in my opinion. Mouth: this time it's losing points wrt the Fuji, simply because it's more syrupy, with this feeling of sweet oak liqueur, sucrose, corn syrup, sweet corn and such. Also touches of heavy sweet rum (Spanish style) and various tinned fruits. Rather too sweet for me but it's certainly well made and I know many other whisky lovers who love this. Finish: clean, pearish and less woody than the others, which is good of course. A little short but it's a style. Comments: perfectly well made, I'd say, so worth a good score in my book, although it's not quite my cup of mal… er, maize.

SGP:630 - 78 points.