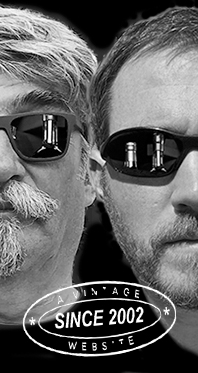 Home
Thousands of tastings,
all the music,
all the rambligs
and all the fun
(hopefully!)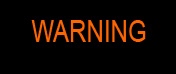 Whiskyfun.com
Guaranteed ad-free
copyright 2002-2013



December 11, 2013

---

The quest for malternatives,
today sixteen armagnacs

| | |
| --- | --- |
| In theory, armagnac could get even closer to malt whisky as it's often a little less 'polished' than cognac. Yet I haven't got any plans to taste many of them, I'd rather like to have just a few from four or five houses, to check to which extent armagnacs can make for real malternatives 'globally'. And as armagnac often bears a vintage, we're even allowed to build a kind of verticale... By the way, as far as figures are concerned, while Scotland alone sells more than 1.5 billion bottles of whisky per year (that's right), armagnac produces around six millions of them, so 1/250. Tiny, but lovely. | |

Cassaigne 'Réserve' (40%, OB, armagnac, +/-2012)

An entry-level 4 yo armagnac from the Château de Cassaigne that's located in Ténarèze. Colour: amber. Nose: starts really well, with bags of raisins and strong honey and a little chocolate as well. Quite a bit of toasted oak too, liquorice, the whole remaining a little light, but certainly not weak. A well-made young armagnac so far, not very grapy. Mouth: not light, but smooth, honeyed and fruity. What stands out is big back cherries and 'of course' sultanas. Loses steam around the middle, with some kind of gritty oak starting to take over, but no big deal. Finish: short but relatively clean. Some bitter caramel in the aftertaste. Comments: very honest! Some parts reminded me of the very best Armenian brandies.

SGP:741 - 78 points.

Cassaigne 'Vieille Réserve' (40%, OB, armagnac, +/-2012) This one's around 6 years old. Colour: amber (a little lighter than the younger one but colours are probably adjusted). Nose: completely different, much more fragrant, more cognac-like, with roses, oranges and peaches on top of the milder raisins and honeys. Not too big, though. Mouth: very similar to the Réserve. Maybe a little rougher and grittier, actually, it's a little too drying. Finish: medium length, a little bitter. Bee propolis. Comments: I really liked the nose a lot but the palate feels 'boisé-ed'. Not sure that's something they do in armagnac but anyway, the simple Réserve was better. I mean, more to my liking. SGP:651 - 75 points.

Cassaigne 'Hors d'Age' (40%, OB, armagnac, +/-2012) A blend of 'comptes d'âge' between 10 and 15, so technically a 10 yo but probably around 12 on average. Colour: dark amber. Nose: this one has already lost a part of youth's fruitiness and goes more towards old woods, tobacco and even menthol and earth. Fresh mushrooms. It's a very nice nose I have to say, we're not too far from some old Speysiders. Old sherried Macallan, I'd say, which is a profile I already found in one or two cognacs if I remember well. Mouth: very fine, rather grapier than the others, with more fruit eaux-de-vie, prunes for sure, raspberries, cherries, oranges... Good palate, good mouth feel. Finish: sure it becomes a tad bitterish but the fruits make up for that. Grape pips, dark chocolate. Comments: this one is very fine. It's got sufficient age and the distillate is nice. SGP:651 - 80 points.

Let's change houses and go from tradition to... err, Scotchness...

Gélas 10 yo 'Single Cask Double Matured' (41.8%, OB, bas-armagnac, 550 bottles, +/-2012)

This one's making sheep's eyes at whisky lovers, with its modernish packaging, the age statement, the double maturation... It's been 'finished' in 'Jurançon Nigri' wine barrels, Nigri being a domaine down there in Jurançon. At least it's kind of coherent as Jurançon's not too far from Vic-Fezensac in Gers, where the Gélas house is located. Having said that, not too sure about using English words such as 'single cask', fût unique would work just as well. Colour: full amber. Nose: same nose as the Cassaigne Hors d'Age, really. I can't find the Jurançon but I wouldn't say I'm trying hard. Maybe this one's a wee tad oakier and drier. I also find more pine needles. Mouth: same, it's that Cassaigne with a little more oomph and maybe a bigger grapiness. I also seem to find a few green tannins. Finish: quite long but a little 'green' indeed. Comments: not bad at all but I like my armagnacs to be a little better polished. The 18 to come may have that...

SGP:561 - 76 points.

Gélas 18 yo (48.8%, OB, bas-armagnac, +/-2013)

This one's totally unfiltered, not just unchillfiltered. It's a 'pure' armagnac, without any finishing or double-maturation. 100% ugni blanc. Colour: full amber. Nose: there it comes, raisins, prunes, honeys, brioches, a little tar, liquorice, praline, apricot cake, ditto with plums, quinces... Now we're talking! Mouth: pretty perfect. Especially the higher strength works perfectly, and even if this baby kept most armagnacs' trademark 'artisan' grittiness, all these fruits, both fresh and as jams, work perfectly. Cassata ice cream, angelica, orange zests, baklavas, liquorice... All very fine. Finish: long, not green, not oaky, balanced, jammy and 'crystallised'. Big liquorice in the aftertaste. Comments: another galaxy after the 10. I like this one quite a lot.

SGP:651 - 87 points.

Gélas 21 yo 'Single Cask Double Matured' (44.2%, OB, bas-armagnac, 305 bottles, +/-2012)

This time it's Pacherenc (actually Pacherenc du Vic-Bilh, I suppose) from the famous Madiran 'Montus' that's been used, so another wine from the same global region as armagnac. Montus' Pacherenc is a dry wine. Colour: deep amber. Nose: I don't think it's got the 18's full armagnacness, there are rather notes of coffee and chocolate that hint at sherried malt whisky. Also leaves and humus, leather, orange peel... I like this quite a lot, in fact, but it's just that it's a little too 'world', maybe. It's also becoming a little vinous after a few minutes. Mouth: same, this is very nice but it doesn't scream 'armagnac!' Could be fine brandy from elsewhere, could be cognac, could aged grappa (we'll have a few in the coming months, by the way)... Again, don't get me wrong, this is very, very nice, it's just a little 'indefinite'. Ripe fruits, jams, a few spices, some oak, some tea... Finish: quite long, rather grapier and winier. Pretty oaky aftertaste. Comments: I'm not sure the Armagnac people should mimic the Scots (who've been mimicking the Cognac people for so long). It all starts to feel a little, ah, err, congenital. Now, this is excellent brandy.

SGP:561 - 82 points.

Pause... (because the next one will be lighter)...

Delord 1990/2012 (40%, OB, bas-armagnac)

Delord is a well-reputed little house in Lannepax, in the Gers region. They distil their own wines, the output being of... 30 litres per hour at full speed. Not quite Glenfiddich, I'd say. Colour: full amber. Nose: we're back on raisins and honeys, with apricots and quinces behind that. It's a light, rather fresh nose for an oldish armagnac, I especially enjoy the whiffs of herbal teas, between lime tree and chamomile. Very easy. Mouth: too bad, I find it a little too sweet and too honeyed. Too liqueury, you almost feel sugar. I'm not saying sugar's been added, of course, and neither am I saying this is sickly sweet, but there, there's too much sugariness. Other than that, it's fine armagnac. Finish: same. Excessive sweetness (for my taste) works even worse in the finish. Sweet cider in the aftertaste. Comments: liked the nose, didn't like the palate too much. Not the first time...

SGP:740 - 72 points.

Domaine Les Bidets 1989 (49.9%, L'Encantada, bas-armagnac, +/-2013)

Hurray! L'Encantada, which means The Enchantment in the local language, is a brand new independent bottler in Vic-Fezensac, one of the capital cities of armagnac (and corrida bulls). These new G&Ms of armagnac are two young and very passionate fellows, kudos to them! Colour: deep amber. Nose: ho-ho-ho! Menthol liquorice peaches Demerara prunes Port Mourant tar chocolate Hampden cinnamon tobacco Enmore... Did you find the odd ones out? Seriously, we're almost cruising along the Demerara River. Mouth: we're back in Armagnac but we've stopped off in Voiron for some Chartreuse and in Le Puy for some Verveine. Now, some petroly, tarry and liquoricy 'Demerara' notes remain. Or rather Caroni? A big, fat armagnac that'll please many a whisky - and rum - lover, including this one. Finish: extremely long, tense, tarry and almost smoky. All that on prunes and raisins, of course. Comments: dring dring dring, I think we found a perfect malternative! I also think this is 100% baco. Implacable.

SGP:662 - 91 points.

Domaine Les Bidets 1985 (45.2%, L'Encantada, bas-armagnac, +/-2013)

Forgot to say, Domaine Les Bidets lies in Arthez d'Armagnac, so in the Landes. Colour: full amber. Nose: a slightly softer and fresher version of the 1989, less wham-bam, maybe more elegant then, rather more on tobacco (including Kools, ha!) and figs and dates and raisins. Exactly halfway between Guyana and Armagnac (that would be right in the middle of the Atlantic, I'm afraid). Mouth: typically armagnac now, but there's still quite some menthol and liquorice flying around. Not as directly impressive as the 1989, but there's now something rather mineral that comes through, together with some grassy tones, chlorophyll gum, then more traditional fruits such as peaches, plums and oranges. Cloves, cinnamon and pepper bring the spicy counterpoints. Feels a little stronger than 45.2% vol. Finish: long, big, thicker again, almost invading. Delivers 'the toothpaste effect'. Only the aftertaste is a little below par, with something a little too green, grassy and sour. After all, this is brandy. Comments: another wonderful one. Actually, it may be 'technically' better for the Gascons (the people who live there), but whisky lovers should prefer the 1989. Especially peat heads ;-).

SGP:651 - 88 points.

Break! We've got some older - and lighter - ones on WF's tasting table, but they wouldn't stand a chance after the very big Bidets by L'Encantada. We'll be back tomorrow (but no worries, everything will be published in one go).

Labiette Castille 1985/2012 (40%, OB, armagnac)

Although it doesn't say so on the main label, this one's a bas-armagnac too. Colour: amber. Nose: rather smooth and rounded and with rather more 'traditional' prunes and raisins than the others. Quite some milk chocolate too, this one seems to be a very gentle and mellow well-aged armagnac. It's also getting a tad balsamic, with hints of rancio. Mouth: perfectly typical armagnac, maybe not totally 'wow' but everything's there, well in keeping with the nose. There's also a little mint, which adds freshness. Only the low strength makes you want for a little more oomph. Finish: fairly short, rounded, on more prunes and a little honey. Rather oranges in the whispering aftertaste. Comments: some very fine, undemanding, easy armagnac in my opinion.

SGP:640 - 83 points.

Labiette Castille 1982/2012 (40%, OB, armagnac)

The 1985s slightly older brother. Oh and nice moustaches! Colour: amber. Nose: this one's completely different. Less smooth than the 1985 and much grassier, with also some fresh butter, touches of ham and even a feeling of leather and beer, which takes the biscuit. This could almost be whisky. Mouth: we're fully back on tracks, with a palate that's very close to that of the 1985. Same raisiny, pruny and honeyed profile, same touches of mint and above all that, oranges and maybe cinnamon and cloves. And star anise. A little more punch this time, but it remains lightish. Finish: rather short but we're having a little salt here. Rather 'a salinity'. Comments: less 'classic' than the 1985, especially on the nose. The palate was faintly superior, but overall qualities are similar, so all very fine.

SGP:551 - 83 points.

Delord 1978/2013 (40%, OB, bas-armagnac)

Just bottled this year. Colour: dark amber. Nose: rather shy. Let's give it a little more time... (zzz)... Well, it's got more polished wood, spices and waxes than the younger ones, the older age does feel. Also more leather and tobacco, mushrooms, walnuts, a little earth, toasted oak... It's often said that old spirits tend to converge and this is a fine example. Old style Macallan springs to mind once again. Mouth: the oak starts to feel but the fruity base is solid enough to stand that. A layer of black tea, cinnamon and tobacco over prunes and raisins. Sadly, the low strength is a problem again, it's all a little thin and not much is actually happening on your tongue after a few seconds. It's all on the sides and the back. Finish: short, a tad grapy. Cinnamon. Funnily, some excellent honey's appearing towards the aftertaste and the retro-olfaction is very pleasant, on orange cake. Comments: I'm dead sure that 3 more percents alcohol would have propelled it towards a higher planet.

SGP:651 - 82 points.

La Fontaine de Coincy 1973/1994 (45%, OB, bas-armagnac)

A little-known armagnac house. Let's see if we start to find OBE since this baby's been in glass for almost twenty years... Colour: deep gold. Nose: this one is completely different, it's much greener than most others, grassier for sure, drier, more on oils as well, I even get a little petrol and touches of saltpetre. More apples too and little signs of any raisins or prunes. Reminds a bit of aged sloe eau-de-vie (prunelle - we'll have a few in the coming months). Very curious about the palate... Mouth: oh no! Something weirdly fizzy. Strongbow? That's very sad because one can feel some very nice flavours beyond that, especially tangerines that aren't too common in armagnac. Finish: quite short, grassy and curiously fizzy again. Comments: a rather odd one. I really enjoyed some parts and it's far from being flawed. But yeah, there are better ones, including old bottles.

SGP:551 - 70 points.

Domaine Le Sablé 1973 (40.1%, L'Encantada, bas-armagnac, +/-2013)

The Domaine Le Sablé is located in Lagrange, but they've made armagnac only in 1973, 1974 and 1976. How rare is that? What's more, they've used only baco. Colour: deep amber. Nose: these fellows at L'Encantada know what they're doing, don't they. Let's keep this short, this is a superb nose that's ridden with old furniture polish, oils (olive), porcinis (armagnac is a good region for porcinis) and raisins plus camphor. Gets more and more medicinal, which is superb indeed. Now, it's no 1960s Laphroaig ;-). Mouth: well, it's a little strange, in the sense that it's no typically rounded armagnac. Maybe that comes from the natural low strength, but it rather starts on mint, cough medicine and plain fruit wine (strawberry wine, rhubarb wine), before developing more towards orange blossom water, rosewater and plain orange juice. What's very impressive is the freshness of it all, and the fact that it never feels weak. Finish: medium length. Added fig liqueur and just touches of ginger. Blood oranges keep it very fresh. Comments: great personality and character, this is no usual old armagnac. I tended to like the 1985's immediacy even better, but this is on par with the lovely Encantada 85 (although very different). What a ****** great idea to have built a small independent bottling house down there in Gers!

SGP:661 - 88 points.

Delord 1969 (40%, OB, armagnac, +/-2012) Imagine you can get these old armagnacs for a song and a dance. Say around 100 Euros. Colour: deep amber. Nose: this old baby is struggling a bit after the last 1973 but it's making quite a creditable job. It's a more traditional style once again, rounder and softer, more on raisins and chocolate (you may add prunes as usual) with a kind of small earthy/minty side that only comes with great age. I mean, in spirits. Mouth: really good, but nothing really special and I wouldn't say the great age of this armagnac brought much more complexity. It's even a notch drying after a few seconds (cocoa), other than that it's all raisins. Finish: short, raisiny, with some tea (tannins). Comments: it's actually very very good, it's just that it lacks character. A smooth and easy old one, not much to add. No real malternative, in fact, just very good armagnac.

SGP:660 - 82 points.

Last try, at Delord's once again...

Delord 'L'Authentique' (45.9%, OB, bas-armagnac, 2012)

This baby is a vatting of seven casks from the 1960s and 1970s. In theory, and also because of the higher strength, this one could be more convincing than the other Delords. Let's see... By the way, I find it strange to state that this one is 'authentic', as if the others weren't. Colour: amber. Nose: wait, this is something! Same feeling as with the Encantada 1989, we're almost in Guyana. I wrote almost because it's still not quite as Port-Mourant-esque (what?), and because there's also more pencil shavings and other oaky tones ala modern Scotch, but the global feeling is pretty perfect. Some kind of smoked black chocolate with drops of tar and liquid liquorice. Almost forgot the big black raisins. Mouth: again, not quite the Bidet 1989 and maybe its a notch too smooth, sweet and even vanilla-ed (aaargh) but all the rest is pretty perfect. Old Sauternes, apricots, raisins, mint drops, chocolate, plums... All very good. Finish: long (hurray) and rather focussed this time. Dare I write Christmas cake with good proportion of dried pears and oranges? Comments: simply a full, big, rich yet elegant armagnac. Well done, Delord!

SGP:651 - 88 points.

So, which malternatives did we find in armagnac? Remember a malternative is a quality spirit that would please a whisky enthusiast, not only a quality spirit in its own right. For example, a great Williams pear eau-de-vie can be fab but it cannot make for a malternative in my humble opinion. Anyway, here's the list of today's 'real malternatives':
Domaine Les Bidets 1989 (49.9%, L'Encantada, bas-armagnac, +/-2013) - WF 91
Domaine Les Bidets 1985 (45.2%, L'Encantada, bas-armagnac, +/-2013) - WF 88
Domaine Le Sablé 1973 (40.1%, L'Encantada, bas-armagnac, +/-2013) - WF 88
Delord 'L'Authentique' (45.9%, OB, bas-armagnac, 2012) - WF 88
Gélas 18 yo (48.8%, OB, bas-armagnac, +/-2013) - WF 87
Five real malternatives out of sixteen armagnacs, that's not bad in my book!