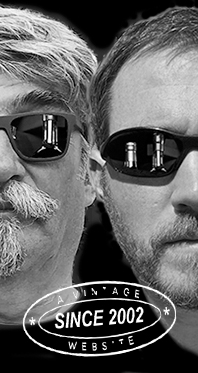 Home
Thousands of tastings,
all the music,
all the rambligs
and all the fun
(hopefully!)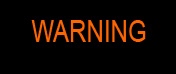 Whiskyfun.com
Guaranteed ad-free
copyright 2002-2013



July 23, 2014

---

A bag of newish Bunnies, part deux

Promises are made to be kept, let's have a few more Bunnies…

Bunnahabhain 6 yo 2007/2013 (51.9%, Liquid Sun, refill hogshead)

Love the rhino on the label. Will this youngster be heavy… or flowery? Colour: white wine. Nose: very young, on barley sugar, apple juice and acacia honey. In the background, raw barley, grass and a little earth. Not unpleasant, I must say. With water: as usual, a little more grass, earth, barley… Mouth (neat): all right, this is good, unadorned malt whisky. Honey cake, malt, roasted nuts, vanilla, cappuccino. Good sweetness. With water: sweet barley water, a little liquorice, vanilla, grass, cake… Perfect balance at a very young age. Finish: of medium length, with a little more earth and a touch of salt. Sunflower seed. Comments: very good, very honest and very easy young malt whisky that goes down (only too) well. Strictly nothing to complain about.

SGP:541 - 82 points.

Bunnahabhain 1997/2014 'The Bosun's Dram' (46%, Wemyss Malts, 380 bottles)

Well I didn't know what a bosun was, you learn every day (it's a boatswain.) Colour: deep gold. Nose: modern official Ardbeg, and I'm not joking. Some antiseptic, raw peat and oak spices, with a good layer of vanilla. Ginger, cinnamon, nutmeg… Seriously, this could really be one of these new yearly NAS bottlings by our beloved Easterkildaltonian distillery. Mouth: a little less Ardbeggian this time, but we stay close. Citrusy oaky spices on raw peat smoke and ashes, with a medicinal feeling in the background and a few drops of brine – or rather seawater. Simple and good. The main difference with Ardbeg is that the mouth feel of this Bunnahabhain is a little less oily, so a little lighter. Finish: medium length. Brine and oyster plus the usual oak spices. Ginger, white pepper and gang. Comments: fun stuff to poor your friends (on Ardbeg Day?) Blind, of course.

SGP:456 - 84 points.

Bunnahabhain 24 yo 1989/2014 (50.8%, The Warehouse Collection, bourbon hogshead, cask #5695, 267 bottles)

This should be unpeated again. Colour: gold. Nose: it's an interesting one, with notes of rhum agricole at first nosing, as well as whiffs of sunflower oil and even engine oil. Or castor oil? There's also more earth than in the others, something very faintly acetic (which is all right) and then lots of roasted nuts, old walnuts, shoe polish, ink, new papers… With water: lovely and perfect. Mushrooms, humus, moss, barley, almonds, wax. Mouth (neat): unusual and excellent, I think. There is some peat, just as in the 1988 by Douglas Laing that we had yesterday. Both malts are actually pretty similar, which is great news to this one. Lime, lemongrass and all that. Great grassiness. With water: indeed. Superb citrusy profile with a peaty backbone. Finish: long, same, clean, fresh, citrusy, salty. Comments: as good as malt whisky can get these days. Superlative Bunnahabhain, as they say.

SGP:453 – 90 points.

Bunnahabhain 26 yo 1987/2014 (49.9%, Maltbarn, sherry butt, 121 bottles)

Martin Diekmann's got some great little bottlings in recent months, let's hope this one will be on par. Why wouldn't it, you may wonder! Colour: pale gold. Nose: it's an oily one again. Not that the texture is oily, it's just that it smells of various oils, between straight engine oil and vegetal ones, sunflower, grape pips, even hazelnut… Behind that, some apples and greengages, a little ink again, waxed papers, grass, cut cactus, a little eucalyptus, some paper smoke, a little camphor… So this is different again, it's incredible how Bunnahabhain can be variable – in a good way. Mouth: bingo, same very high quality as the 1989. Drops of seawater, lemon juice, dried porcinis, tangerine juice, crème de menthe, gentian (Suze), then more brine, tinned sardines, cough syrup… I know the inventory sounds unlikely, but believe me it's all perfectly amalgamated – so to speak. Finish: long, briny, with a mild peatiness and more and more earth. Lemony aftertaste – lemon in the aftertaste is always good news, keeps your palate tidy and ready for a next dram. Comments: the smoke never stopped growing.

SGP:453 - 90 points.

A last one, and why not choose another 1987?

Bunnahabhain 1987/2014 (50.4%, The Whisky Agency, refill hogshead, 210 bottles)

No, seriously, what's this thing on the label? I'm no spoilsport, I'm not prudish, and Whiskyfun's standards are known to be very low, but seriously and just between us, what the hell is that? Colour: gold. Nose: in the same vein (as the previous Bunnies, not as the label, eh!) Bunnahabhain is often overlooked because there are so many around, but these vintages, provided the casks have been carefully selected by passionate whisky enthusiasts, can beat any other whisky. I just love this combination of earthy smoke, sea 'things' and citrus fruits. A wonderful freshness and a perfect complexity. Also hints of sour apples this time, maybe a little beer. Such as these little Lagunitas that really impressed me last time I was in CA. No water needed (probably.) Mouth: perfect perfection. Very fresh, salty, coastal, lemony, cheninesque (I mean, it's got notes of chenin blanc), earthy, peaty, peppery. And I love these notes of lemon honey. Only tiny little flaw in my book, very wee, almost infinitesimal touches of rancid butter. Splitting hairs again. Finish: long, a tad more candied. More brine in the aftertaste. Comments: it's not that I'm feeling particularly lazy today, but I'll go for the same score again. Loses one point because of the microgram of rancid butter.

SGP:562 - 90 points.