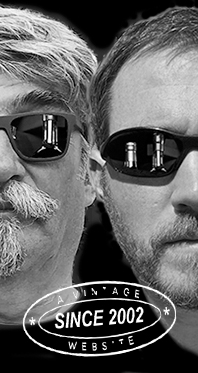 Home
Thousands of tastings,
all the music,
all the rambligs
and all the fun
(hopefully!)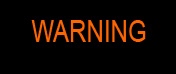 Whiskyfun.com
Guaranteed ad-free
copyright 2002-2013



March 7, 2014

---

A bag of strange blended malts

It's all about building brands without having to rely on a particular distillery or distiller on the middle or long run, that's why we're seeing more and more 'designed' malt whiskies today. They usually don't appeal much to the malt enthusiasts, unless the story and the marketing/packaging are 'funny enough' to catch attention. Lets have a few examples.

Muckle Flugga Blended Malt (40%, OB, blended malt, +/-2013)

Let me simply copy-and-paste what the excellent Master of Malt had to say about this baby: 'Muckle Flugga is made by blending together six single malts which are then shipped to Unst, near the Muckle Flugga lighthouse in the Shetlands. The whisky spends a year on the island, surviving the harsh seasons before being returned to the mainland for bottling.' I told you, you need a story… Colour: straw. Nose: a nice, delicately sooty and smoky nose at first sniffs, then apples, gooseberries and fresh almonds. A little barley water. It's all pretty light but I enjoy this smoke. Mouth: a funny composition with something agave-y, some apple juice, that peat smoke again, rocks, more apple juice, touches of tar and liquorice… The arrival is fine but the middle is a little weak, probably because of the 40% vol. Finish: relatively short but pleasant? Smoked apple peelings? Touches of salt and some pepper in the aftertaste. Comments: I find this well composed, it's got something of Poit Dhubh. Do you remember Poit Dhubh? A little weak, though…

SGP: 443 - 79 points.

Old Perth 'Number 2' (43%, OB, blended malt, +/-2013)

It's the retro wave that's striking again this time. Oldness sells. Colour: gold. Nose: less peat, more malt and overripe fruits this time. In a way, it's quite Chivas-y, with some honey, biscuits, butterscotch, Ovaltine, roasted nuts, apple compote, ripe pears, peaches… In short, we're almost totally in Speyside (if not in Perth). Mouth: nice! It seems that they've used some pretty old malts. So praline, caramel, soft spices (cinnamon's very obvious) and honey, all that on apple crumble and maybe tarte tatin. Candy sugar. An ultra-classic style, well mastered. Very 'middle-of-the-road', in a good way. Finish: not very long, but malty and honeyed. More apple crumble. Comments: could have been Glenlivet if you ask me. Loyal and honest stuff.

SGP:441 - 80 points.

Scallywag (46%, Douglas Laing, blended malt, 2013)

A funny dog, why not. Welcome back, Tintin. There's only Speyside malts inside. Colour: amber. Nose: the Old Perth at a higher strength. Same feeling of malt, roasted nuts, apple pie, raisins, honeydew and candy sugar. It's bigger but that's normal. Goes on with more cider apples and green pears, which actually balances it. Wee touches of rubber, possibly from some sherry casks. Mouth: creamy, fruity, malty. Very close to the Old Perth, the styles are almost identical. So very Speysidy, with a little sherry, overripe apples and pears, honey, cane sugar, caramel, praline, fudge… Finish: quite long, candied and yet relatively light. Marmalade. Comments: good oomph, but there's some youth that comes out. Very decent, I'd say, which is what I was expecting anyway. 'Above-blends' category.

SGP:441 - 81 points

(we're making good progress, aren't we).

High Spirits' 100% Islay Selection 19 yo (46%, High Spirits, blended malt, +/-2011)

A very curious vatting of 90% Bowmore 1989 (watch out!) and 10% Laphroaig 1989. They called that 'Islay Heavy', let's see... Colour: straw. Nose: s.t.r.a.n.g.e. Some warm butter, fermenting coconut, asparagus, then cranberries, floor cloth, seawater, pineapples, apple juice… This baby really loses you. Mouth: grenadine, Parma violets, lavender sweets, brine, smoked osiers, vanilla fudge… A style that we all know well, don't we? But it's funny to see the drops of Laphroaig that manage to kind of hide those lavendery notes. Strawberries and salmiak, what would you think of such a combo? Finish: medium long. Smoked fruits, especially blood oranges. Comments: odd, funny, challenging. Obvious FWP. Maybe a little more Laphroaig would have made it better?

SGP:534 - 70 points.