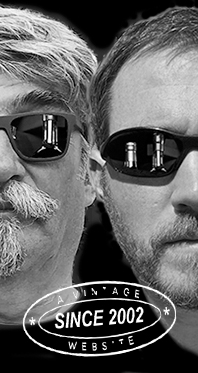 Home
Thousands of tastings,
all the music,
all the rambligs
and all the fun
(hopefully!)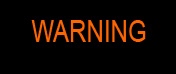 Whiskyfun.com
Guaranteed ad-free
copyright 2002-2013



June 24, 2014

---

A few Glenlivet down to the war

Glenlivet is often gentle, but there are exceptions. Let's try to find a few…

Glenlivet 18 yo (43%, OB, +/- 2014)

The 18 yo is one of the core-range malts that I like to follow, just like you follow your favourite châteaux in Bordeaux, vintage after vintage. Colour: gold. Nose: I always find notes of 'superior blend' in the official Glenlivets at low strength. They aren't hugely malty, they are very gentle, they are extremely civilised, and they are very 'easy'. Stewed apples, a little honey, roasted nuts, chocolate, a little cedar wood, whiffs of flowers (peonies), wee touches of sour wood… Mouth: starts very caramely and fudgy, with then cornflakes, honey sauce, raisins, a little liquorice, orange zests, maple syrup… All that isn't big, but I'd still call it 'full'. The exact definition of an all-rounder in my book. Finish: a little short, rather on liquorice and burnt cake. Comments: really easy and undemanding, and certainly very well made. All beginners will like it. Haven't I already called it a perfect 'after-Chivas'?

SGP:541 - 83 points.

Glenlivet 16 yo 'Nadurra' (53%, OB, batch #0911P, 2011)

I have to confess I've been neglecting my Nadurras, even this one's already from an old batch. Pfff… Colour: pale gold. Nose: it's much rawer, grassier and less rounded than the 18, and tells you a completely different story. There are many more cut apples, much more ale and hops (IPA) and much more fresh wood. Broken branches and all that. In the background, funny touches of pineapples. With water: gorgeous barley notes plus ripe apples. Perfect in its style. Mouth (neat): lovable. I'm not far from thinking it remains the best… oops, sorry mum, I mean my favourite current Glenlivet. Oranges, apples, light honey, mints, walnuts, strawberry drops, bananas, mangos… A perfect freshness. They have some recipe! With water: yes, perfect. Apples, cider, vanilla, earl grey, a little pepper, green bananas… Finish: quite long but much more dry and drying. Green tea, white pepper. Comments: Nadurra remains excellent, only the aftertaste is a notch too tannic for my taste. Maybe the oak shouting 'hey, I'm there!'

SGP:551 - 87 points.

Glenlivet 16 yo 1997/2013 (46%, Signatory Vintage, Un-chillfiltered Collection, sherry butt, cask #123546, 742 bottles)

Funny cask #, almost 123456! Not that that matters much, I agree… Colour: reddish amber. Nose: gunpowder and blood oranges at first nosing. Absolutely no straight sulphury notes, just 'gunpowder'. Then chocolate, Spanish ham, black raisins, soot, cigars, blackcurrants, menthol and figs. Superb old style oloroso! Mouth: utterly delicious, nervous, Christmassy, with many dried fruits and a touch of liquorice and smoke. Dark chocolate, black raisins, dried figs, prunes, more liquorice… It's one of these sherried malts that hint at old Armagnac. I love it. Finish: long, more on bitter oranges and pepper. Honeydew and mint in the aftertaste. Comments: there are true gems in this very fairly priced range, and this is one of them in my opinion. No oohs and aahs, just brilliant sherried malt whisky. R.e.c.o.m.m.e.n.d.e.d.

SGP:652 - 90 points.

How about a few older Glenlivets?...

Glenlivet 32 yo 1978/2010 (52,9%, The Whisky Fair and Three Rivers Tokyo, bourbon hogshead, 250 bottles)

Colour: gold. Nose: as delicate as old unsherried Glenlivets can be. A walk through an orchard late in August, really, with sunbathed apples, pears and apricots. Behind them, light touches of earth and leather, plus grass, fresh almonds and walnut skins. No big whisky, but it is pretty elegant. With water: becomes a little farmier, with the earthy side getting more obvious. Mouth (neat): starts on the same fruity notes, maybe with more skins and stems this time, as well as one or two tropical fruits such as grapefruits and mangos. Sweet barley. Creamy mouth feel. With water: a little mint, grass, bark… Finish: medium length. Unexpected touches of salt in the aftertaste. Comments: absolutely excellent, but in my book it lacks character, although water works quite well. Ah, character…

SGP:551 - 85 points.

Glenlivet (Minmore) 27yo 1973/2000 (47.2%, Cadenhead's Chairman's Stock, sherrywood, 246 bottles)

Minmore is the place where the distillery's located. I have to say I don't quite know why Cadenheads always used to add 'Minmore' to Glenlivet. Colour: gold. Nose: this time there are whiffs of sulphur (cooked cabbage) as well as notes of new leather, bitter almonds and new magazine (right, ink), but the fruits are quick to come out, with a combination of oranges and tangerines, especially zests and marmalade. Becomes brighter and brighter. More hay as well. A little undecided, I would say. Mouth: very nice arrival, all on overripe apples and candied fruits, but no flavours do really stand out, which is rather unusual. It's one of these rare malts that are 'very good', while being a little bland, in a way. Finish: long, grassier. Comments: a rather strange bottling. Again, I really liked it, but I just couldn't tell you why. Maybe I'm tired.

SGP:541 - 83 points.

Another try at this great series…

Glenlivet (Minmore) 30 yo 1976/2006 (57.1%, Cadenhead, Chairman's Stock, sherry butt, 432 bottles)

… I still don't know why they add 'Minmore'… Colour: gold. Nose: smoke! Smoke in Glenlivet! Granted, that's no Ardbeggian smoke, and it's not even peaty, but these notes of wood smoke, campfire, or even lit cigars are very pleasant. Other than that, it's rather not a fruity one, as I rather find grass, leaves, branches and earth. Interesting! With water: funny metallic touches come out. Coins, old tin box… Even less fruity. Mouth (neat): this time it's rather liquorice and lavender drops that strike first, before more jams and marshmallows take over. Add a little pepper. With water: no, the grass wins and the fruits bow out. Finish: of medium length, with some chlorophyll. Comments: certainly good again, but there's something that's missing in this Minmores, in my opinion.

SGP:451 - 84 points.

Glenlivet 25 yo 1964/1989 (53.4%, Cadenhead, Original Collection, 18.75cl)

These tiny bottles were lovely, absolutely not my business but why not make them again? Colour: mahogany. Nose: kind of closed, or rather all on chocolate, which is what might happen with many old sherry monsters. Okay, maybe fruit ganache, blackcurrants and menthol… With water: cocoa powder, dust, ground coffee, gravel, fresh concrete… Wouldn't you define this as 'austere'? The driest kind of sherry, and yet I did not find any walnuts. Mouth (neat): coffee-schnapps. And the schnapps would rather be cassis eau-de-vie. It's very leafy sherry, very green and grassy. With water: cocoa here and cocoa there, plus, again, drops of crème de cassis (from Dijon, naturally). Finish: quite long, dry, and, you got it, chocolaty. Some mint too, so that could be After Eights. Comments: it's a very interesting style, but you wouldn't quaff a bucket. The sherry's a little too dry.

SGP:361 - 84 points.

Hell and damnation, we just cannot leave it at that.

Glenlivet 1943 (40%, Gordon & MacPhail, +/-1975)

As you may know, very few distilleries were still working during world war two. There used to be Mortlach, Macallan and Glenlivet, plus maybe one or two others, but I'm not even sure there were more of them, barley being in such short supply. What's sure is that wartime malt whisky is much scarcer than pre-war malt whisky (1930s). Colour: amber. Nose: indeed, this is a different story. Sure it is lighter, but it's also got these lovely notes of old books, old attic, dried porcinis, cigarettes, old wardrobe… Indeed, everything smells 'old', and you really have to like that, but it's a very complex old whisky. I'd add walnuts and mustard, which leads to fino sherry, and a little camphor and mint, which leads to cough syrup. It's a little fragile, but it's Time that's talking. Mouth: no it's not dead, and it's not even tired! Having said that the profile is unusual, starting with a lot of speculoos, gingerbread and almond milk. After that, we find more overripe apples with a little cinnamon, as well as quite a lot of marzipan. Or rather salted marzipan, should that exist. It's solid, it is alive, and its not tired at all. Amazing! Finish: it does become a little tired now, with a finish that's a little weak, cardboardy and tea-ish, but the marzipan in the background keeps roaring. Apologies, that would be salted marzipan. Something a little dry, metallic and muddy in the aftertaste. Warfare? Comments: I don't feel too comfortable with scoring these very old malts that rather belong to a museum, but let's keep a cool head and only rate 'the liquid', which is what I always try to do anyway (yeah yeah).

SGP:362 - 87 points.