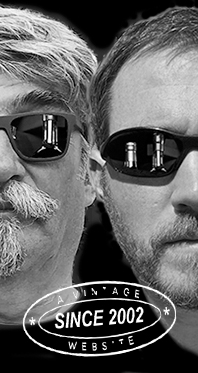 Home
Thousands of tastings,
all the music,
all the rambligs
and all the fun
(hopefully!)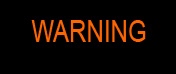 Whiskyfun.com
Guaranteed ad-free
copyright 2002-2013



January 15, 2014

---

New or recent ones more or less at random. We'll also try to find a worthy digestif!

Teacher's Origin (40%, OB, blend, +/-2013)

A blend with a high proportion of malt, finished in quarter casks. It's premium and NAS of course, but I tend to believe Teacher's actual origin is Ardmore. Colour: gold. Nose: there is a smokiness indeed, coated with some vanilla, some tea and overripe apples. As often with blends in my opinion, there's not much definition and 'accuracy', but this baby's quite noseable. It's globally rather dry and grassy, while the vanilla remains discreet. Great news. Mouth: indeed the smoke and the peat are very noticeable, I would call this one a 'peaty blend'. After that, more fresh apples and oranges, with a little white pepper. Globally, it does hint at the marvellous old versions of Teacher's Highland Cream, but as expected it's not match to them. Let's not dream. Finish: short, with some peat and some sugar/caramel. Salty aftertaste. Comments: a traditional Teacher's indeed, with a very obvious peatiness. The caramel in the aftertaste is a little 'too much' I think, and yet it's a fine smoky blend.

SGP:442 - 77 points.

Bailie Nicol Jarvie (40%, OB, blend, +/-2013) I've always had a bad - irrationally bad - opinion of BNJ because of what 'somebody' wrote about this blend a few years ago, I quote: '(it is) as fruity and mouthwatering as a riesling, but infinitely better'. How dumb is that? Anyway, that was ten years ago, it's time to properly try this popular blend. Colour: straw. Nose: light and fresh, malty and honeyed, with a touch of earth and ale and something clearly fresh. I also find pears and vanilla, then dandelions. I'm not sure there's some Glenmorangie inside, but it does hint at Glenmo indeed. Mouth: rather nervous, on apples again, dried pears, some honey and a little toasted brioche. A faint smokiness as well, glazed chestnuts and then more malt. A notch lighter than the Teacher's. Finish: short, malty, on apple pie and cinnamon. Grassier aftertaste. Caramel again. Comments: a notch below the Teacher's but it's a fine blend indeed. Oh, and I haven't found any riesling. Bah, that's so very unimportant...

SGP:431 - 76 points.

Black Bottle (40%, OB, blend, +/-2013)

This the new one bearing the retro label, which is said to be much less smoky than it used to be. Colour: dark gold. Nose: smooth and rounded indeed, rather on tea and tobacco this time, which I enjoy. I do not find much peat, but it is kind of phenolic. What I like a little less is this feeling of new oak, with some sawdust, ginger and cinnamon that's all a little heady. Mouth: again, the oak's too loud, which gives it a drying and weirdly spicy side in my opinion. Cinnamon, tea, cardboard, cloves, speculoos... Not my preferred style, it's a profile that we sometimes find in the new 'virgin oak' bottlings by other makers. Finish: of medium length, always quite spicy and gingery. Comments: I'm sure the 10 yo - is there a 10 yo? - is much better. No exposed beams please ;-).

SGP:361 - 68 points.

Campbeltown Loch 21 yo (46%, OB, +/-2013)

This one's famous and popular. Last time I tried CL 21yo that was in 2005 when it was still bottled at 40% vol. (WF 80). Today the packaging is more and more Springbankised. Colour: pale gold. Nose: now we're talking. Starts with apples and waxes that suggest a high malt content, then we have more mineral notes, white cherries perhaps, touches of peaches and greengages... And lastly, rather more leather. Also touches of old wine. Mouth: firm, quite powerful, with a grain that's anything but self-imposing. So all malts, peaches, apples, oranges and then a little oak (cinnamon, cocoa). Touches of bubblegum as well. Finish: rather long, spicier but never oaky or drying. Gingerbread. Comments: I like their malts better, but I enjoy this blend. No dullness and no uebersmoothness.

SGP:441 - 83 points.

Johnnie Walker 'Swing' (40%, OB, +/-2013)

Not the most famous Johnnie Walker! "Swing strikes the perfect balance between luxuriousness and sophistication", wrote the owners. Let's see. Colour: full gold. Nose: there is an oaky spiciness at first nosing, a bit similar to that of the new Black Bottle, but it's otherwise both leafier and rounder. Oranges, earl grey tea, honey and touches of ginger. Pretty pleasant, I'd say. Mouth: rather full bodied despite the low strength, very 'traditional', with some malt, honey, toasted bread, roasted nuts, marmalade and butterscotch. Again, all that isn't unpleasant, quite the opposite. Finish: of medium length, rather smokier and drier, with also walnuts and more toasted bread. The marmalade is back in the aftertaste. Comments: easy, not dull, well-defined, pleasing... Well, it's blend. A good blend, no doubt about that, I can imagine an Agatha Christie character quaffing this near the Pyramids. David Niven?

SGP:441 - 79 points.

White Heather 5 yo (43.4%, OB, 1970s)

Another old brand that's legendary. Loved the old 8 but never tried this 5. The base malt was said to be Aberlour. Colour: straw. Nose: nothing to do with the modern ones, not even with Campbeltown Loch. This is much firmer, peatier, oilier and waxier. Glass maturing made it nose older than 5 for sure. Litres of smoky tea, earthy tea, soot, then metal polish, 'old garage', rocks, ashes... And mint, camphor... In short, the best side of Old Bottle Effect. We're not very far from the old White Horse. Mouth: same feeling, ashes, liquorice, rocks, soot, tar, then pink grapefruits (with a little icing sugar) and a growing smokiness. There's even some brine and something like smoked oysters, which further stresses this baby's coastal side. Finish: long, sooty. Sweet grapefruits, a little paraffin in the aftertaste. Comments: it's one these old marvels. Fans know it and that's why all old WHs are quite expensive these days.

SGP:553 - 86 points.

Bonus: almost forgot this one, I hadn't noticed it was a blend...

Vintage 1979 (52.2%, Svenska Eldvatten, blend, sherry, 197 bottles, 2013)

This is a single cask blended Scotch that was 'blended at birth', that is to say prior to filling the cask. I haven't tried many of those, I can only think of the old 'single blends' by Ben Nevis and Lochside. Colour: full gold. Nose: starts with some fresh 'foresty' notes, around moss and broken branches, chestnuts, walnuts, then we rather have lemon zests and just a little wood smoke, as well as touches of thuja and cedar wood. Also cider apples, then more and more menthol and eucalyptus. Great oak. With water: rather more tropical fruits this time, as well as pears. Passion fruits, mangos, guavas... What's not to like? Mouth: very responsive, zesty, with some lemon grass, walnuts again, some green tea, bitter oranges, liquorice wood, just a little vanilla and maybe touches of green banana. No thinness at all and just a tiny varnishy side. Also peaches, more and more peaches. I don't think the sherry's very obvious. With water: once again the tropical fruits are popping out, while the oak's coming back into line. Finish: long, fresh, clean. Oranges and lemon honey. Comments: I don't know if that's the 33-years marriage, but this a blend that could as well have been a single malt, such as an old very lightly sherried Aberlour. What's sure is that it's extremely to my liking.

SGP:641 - 88 points.