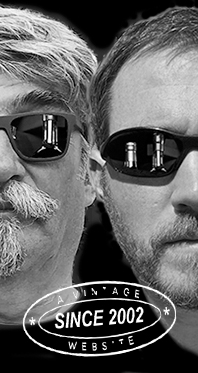 Home
Thousands of tastings,
all the music,
all the rambligs
and all the fun
(hopefully!)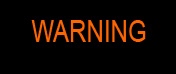 Whiskyfun.com
Guaranteed ad-free
copyright 2002-2013



April 24, 2014

---

A few Speysiders supposedly
from that distillery

Well, some are, definitely, since the name of that wonderful distillery's written on the label in big bold letters…

Eagle of Spey 20 yo 1993/2013 (52.9%, Riegger's Selection, sherry finish, cask #611)

This baby was bottled on Christmas eve last year. There might be some fruitcake inside... Colour: gold. Nose: rather hot at first nosing, with maybe touches of sherry but certainly not an immense one, and actually rather notes of spicy bourbon/rye I have to say. Vanilla, touches of coconut, then butter pears and fudge. With water: it's the oranges that come out now, with more raw barley and hay as well. Mouth (neat): really rich and apricoty, with also plums and quite some eaux-de-vie, around plums indeed. After that, more oranges and raisins as well as a little ginger and cinnamon. With water: very good, rather lighter and fruitier. Blood oranges, dried pears, maybe a slice of ripe kiwi… All good. Finish: long and this time it's the custard that comes to the front. Vanilla and sultanas. Comments: this one likes water! Very good stuff, I think.

SGP:641 - 87 points.

Glenfarclas-Glenlivet 13 yo 1980/1993 (59.1%, Cadenhead, Authentic Collection)

This one is a miniature, not sure it was ever bottled as a full bottle. I wanted to try it because it's very pale. Colour: straw. Nose: extremely raw and aggressive, this is almost new make. A lot of alcohol, fruit stones, rocks, almonds and even something soapy. Water should help. With water: it helps greatly, there's oil and wax, herbs, moss, mint, grapefruits… This really shows how great the naked spirit of Glenfarclas is. Mouth (neat): indeed, almost new make when neat, but this time the huge fruitiness makes it interesting. Loads of oranges and gooseberries, then grass and beeswax. With water: lovely honey, lemon and grapefruit juice. Superb zestiness. Finish: long, sweet and honeyed when reduced. Grapefruits again in the aftertaste. Comments: perfect spirit that needs water. Very different from the Riegger's, but of very similar quality.

SGP:541 - 87 points.

An Iconic Speyside 27 yo 1984/2011 (54.8%, Duncan Taylor, Rare Auld, cask #2033, 229 bottles)

Colour: gold. Nose: interesting, this time we're rather on rhum agricole, with this very specific grass and the notes of burnt sugar, then a lot of almonds and marzipan. There's also something bourbony, just like in the 1993. With water: as often, some porridge comes out. Gets quite farmyardy. Mouth (neat): it's really marzipan and oranges, with a big mouth feel, but sadly, there's something slightly soapy/too almondy that comes out, as well as strange notes of sweet white wine that may not quite fit. With water: improves for w while, with more marmalade, but the soapy tones are soon to come back. Nothing too big, but they sure aren't an asset. Finish: quite long, rather on orange skin and then always almondy soap. Comments: it's a rather great whisky, only the soap is off the marks in my opinion. But you know, soap…

SGP:551 - 79 points.

Blairfindy 23 yo 1980/2003 (43%, Blackadder, sherry butt, cask #5983)

There have been some great Blairfindy by Blackadder. Colour: mahogany. Nose: very strange, as it rather starts on rotting oranges and some kind of carbon paper covered with cod oil and rubbed orange zests. It's really bizarre, there's also something too metallic and a little sulphury, which is a shame as I also find some great notes of Havana cigars. What to think? The palate should tell us… Mouth: no, it's all hard to say? Cruel, cruel dilemma… On one side, some very nice notes of dried porcinis and cigars again, with even touches of camphor and eucalyptus, but on the other side, there's something both 'rotten' and chemical. The chocolaty side is very nice too. Really a dilemma! Finish: long and really peppery this time. Peppered chocolate and orange zests. That's nice! Comments: I just can't make up my mind.

SGP:461 - 75 points.

Only one solution in this case, find another 1980 by the same (usually very excellent) bottler…

Blairfindy 21 yo 1980/2002 (57.6%, Blackadder, Raw Cask, sherry butt, cask #5983, 300 bottles)

Indeed, the very same butt, bottled one year earlier at cask strength. Colour: dark mahogany. Nose: same indeed, only more austere and flinty. With water: the dried fruits come out, with also a little ginger and whiffs of damp gravels and clay. Mouth (neat): it works this time, it's much more on glazed chestnuts, honey, chocolate and raisins. Very wee touches of plastic, though. With water: same, more or less. Heather honey. Finish: quite long and very chocolaty. Comments: I don't know what happened with the diluted version. I guess the water was rotten, that's all. It's always water's fault anyway, isn't it?

SGP:551 - 85 points.