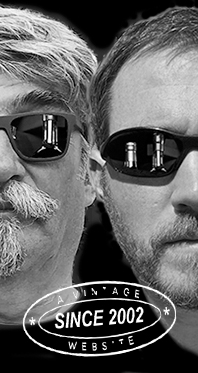 Home
Thousands of tastings,
all the music,
all the rambligs
and all the fun
(hopefully!)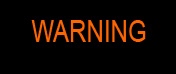 Whiskyfun.com
Guaranteed ad-free
copyright 2002-2013



February 17, 2014

---

Yes, let's have some 1967 Tomintoul today, while hoping they won't be too oaky and dry, as Tomintoul's not a big distillate in the first place in my opinion.

Tomintoul 46 yo 1967/2013 (47.6%, The Whisky Agency, refill hogshead, 215 bottles) Colour: gold. Nose: there's this very typical nose of fresh apple juice and artisan cider mixed with a little butterscotch and rather delicate touches of cedar wood and cinnamon. After that, a little orange juice and more flowery scents, rather around 'yellow' flowers and maybe lis, but it's not heady in any way. Mouth: I've had some old Tomintouls that were a little flat or weak, or too tea-ish/woody, but it's not the case here. Orange sweets first, then kiwis, green apples, then milk chocolate and green tea (more and more of tea, that's the tannicity coming out)… Also a touch of fudge and corn syrup, as well as some pretty acrid herbal liqueur, a little Underberg-like. Finish: long, rather bitter now. Cynar, do you know that? Comments: I think the oak starts to show a bit but the whole remains very enjoyable within this style. And hey, 46 years!

SGP:561 - 85 points.

Tomintoul 45 yo 1967/2012 (48.9%, Exclusive Malts for Taiwan.com, refill hogshead, cask #6579, 220 bottles)

Colour: dark gold. Nose: that both whiskies are similar is an understatement, this one being just a tad more vigorous and slightly less 'cidery'. Maybe also green bananas but just touches of that. Mouth: more power but once again, a very similar style, with an oakiness that's very obvious and yet it's not too bitter – yet. Chlorophyll, cider apples, walnuts, Jaegermeister, apple juice and bitterish malt. Oh and orange drops. The oak tends to become louder than in the TWA. Finish: long, acrid, bitter, very green. Comments: I think the finish is a little difficult, but the rest is quite lovely. And hey, 45 years!

SGP:571 - 84 points.

Let's try to find other 1967s (rummage, rummage…)

Tomintoul 43 yo 1967/2010 (46%, Mo Or Collection, bourbon hogshead, cask #4691, 215 bottles)

Colour: gold. Nose: it seems that this one's both softer and fruitier, while remaining within the same borders. Apples, light honey and flowers, oaky spices. Cinnamon again, touches of marzipan, hints of bananas, ideas of coconuts… Maybe will the palate be fresher than the others'? Mouth: almost the same development again, except that this one has a little more citrus and rather less oak. Also touches of melon, honey, mead, gingerbread… In short, it's rather fresher and fruitier indeed. Finish: good length, with a tea-ish tannicity yet again but I wouldn't say it becomes acrid or too bitter. Comments: This one was about to reach the limits, just 'about'. And hey, 43 years!

SGP:551 - 86 points.

Tomintoul 43 yo 1967/2011 (49.8%, Liquid Sun, bourbon hogshead, 209 bottles)

Colour: pale gold. Nose: this is both frankly fresher and grassier, which could be good or bad, we'll wee while having our first sips. We aren't much on cider or beer anymore, rather on broken branches, cut grass, fennel, fresh butter. It seems that the cask was much less active, hence the lighter colour – and the fresher nose. Let's see… Mouth: exactly the same whisky as the Mo Or, even the extra-4% don't change much. Oranges and grapefruits, melon, light honey… The tannicity is rather earthy and not really tea-ish, which I enjoy. But there is a little mint. Finish: long, clean, not too tannic, not drying. Some very nice oranges remaining. Comments: excellent. Like most old Tomintouls, it's not immensely complex, but it's full, fresh and most enjoyable. And hey, 43 years (is that it, S.?)

SGP:651 - 88 points.